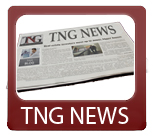 Today's News Synopsis:
The Mortgage Bankers Association reported a 4% increase in mortgage applications from last week.  The Lender Processing Services reported about 500,000 delinquent loans were repaired in February, showing an increase in the number of fixed loan mods.  Zillow reported an increase in home prices with the increase in mortgage rates.
In The News:

Housing Wire - "Mortgage applications rise as refinancing picks up" (4-10-13)
"Mortgage applications escalated 4% for the week ending April 5, recovering from a drop last week, the Mortgage Bankers Association said."
Bloomberg – "Home Prices Seen Falling in Some Areas as Rates Increase" (4-10-13)
"Home prices are climbing too fast relative to buyer incomes, signaling that property values may fall in some U.S. cities once mortgage rates rise and reduce affordability, according to a study by Zillow Inc. (Z)."
NAHB – "FHA Reform Efforts Must Ensure Borrowers Have Access to Affordable Home Loans" (4-10-13)
"With tight mortgage lending standards preventing well-qualified home buyers from obtaining home loans and impeding the housing and economic recovery, the National Association of Home Builders (NAHB) today expressed support for congressional efforts to reform the Federal Housing Administration (FHA) but urged lawmakers to proceed in a cautious manner to avoid any disruptions to the nation's housing finance system."
Realty Times - "Consumers Remain Confident in Housing Market" (4-10-13)
"Fannie Mae released the March 2013 National Housing Survey which shows that consumers remain confident in the housing market even while having doubts in other areas of the economy."
DS News - "LPS Reports a Spike in Cures, Increase in Mods in February" (4-10-13)
"Lender Processing Services (LPS) reported a spike in cure rates in February and an increase in the volume of loan modifications following decreases."
Inman- "Inventory, prices post gains as spring buying season gets underway" (4-10-13)
"Listing inventory and median list prices posted gains from February to March, with inventory rising 2.4 percent and prices 0.5 percent, according to the latest numbers from realtor.com."
Bloomberg - "Fannie Mae Bailout Seen Turning Profit by 2023 in Obama Budget" (4-10-13)
"Fannie Mae and Freddie Mac, the U.S.-owned mortgage-finance companies, could return billion of dollars in profits to taxpayers who bailed them out in 2008, White House budget analysts said today."
Housing Wire - "Housing analysts push FHA reform" (4-10-13)
"Housing industry experts threw out various suggestions to the members of the Committee on Financial Services advocating for solutions under the banner of Federal Housing Administration reform."
CNN Money - "Firms are firing less, but not hiring enough" (4-10-13)
"Far fewer Americans are getting fired or laid off these days that they were in 2009.  In fact, layoffs are back at their pre-recession lows."
Lake Elsinore, California hard money loan closed by The Norris Group private lending. Real estate investor received loan for $145,000 on a 4 bedroom, 2.5 bathroom home appraised for $227,000.
Bruce Norris of The Norris Group will be presenting his newest talk Poised to Pop: Quadrant Four Has Arrived at with High Desert Real Estate on Thursday, April 11, 2013.
Bruce Norris of The Norris Group will be presenting his newest talk Poised to Pop: Quadrant Four Has Arrived with FIBI OC on Tuesday, May 7, 2013.
Bruce Norris of The Norris Group will be presenting How to Make a Million Dollars Maximizing the Next 24 Months on Saturday, June 1 in Orange.
Looking Back:
Zillow reported rents were showing substantial increases over purchases, in some cities as much as 15% from the previous year.  Edward DeMarco believed if Fannie Mae and Freddie Mac forgave the principal on some troubled mortgages, it could save them $1.7 billion.  Key members of Congress introduced new bills that would extend the  Mortgage Forgiveness Debt Relief Act into 2014.
For more information about The Norris Group's California hard money loans or our California Trust Deed investments, visit the website or call our office at 951-780-5856 for more information. For upcoming California real estate investor training and events, visit The Norris Group website and our California investor calendar. You'll also find our award-winning real estate radio show on KTIE 590am at 6pm on Saturdays or you can listen to over 170 podcasts in our free investor radio archive.