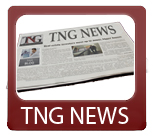 Today's News Synopsis:
The Mortgage Bankers Association reported mortgage applications increased almost 15% from last week with the decrease in mortgage rates.  The Research Institute for Housing America expects immigrants will continue to contribute greatly to growth in the housing market.  In a hearing today with the U.S. Financial Services Committee, both Democrats and Republicans debated problems with the GSEs and proposed changes that need to come.
In The News:

Housing Wire – "BREAKING: AIG launches unit to invest in whole mortgages" (3-6-13)
"Insurer AIG intends to find and acquire residential whole loan mortgages as investments through a newly created business unit called Connective Mortgage Advisory Co."
DS News – "Report: Housing Market to See Growing Demand from Immigrants" (3-6-13)
"Immigrants have been and will continue to play a large role in the housing market, according to a new report from the Research Institute for Housing America, sponsored by the Mortgage Bankers Association."
Realty Times – "Stable Mortgage Rates Continue With Fed's Support" (3-6-13)
"During the second day of testimony to the House Financial Services Committee, Federal Reserve Chairman Ben Bernanke defended the Fed's low interest rate policies as providing crucial support to a still weak economy that continues to be burdened by high unemployment."
Bloomberg – "AIG to Start Loan Investment Unit as Housing Rebounds" (3-6-13)
"American International Group Inc. (AIG), the insurer that was rescued by the U.S. government in 2008 after soured bets on mortgage securities, is building a unit to buy individual home loans amid a rebound in the housing market."
Mortgage Bankers Association – "Mortgage Applications Increase as Rates Drop in Latest MBA Weekly Survey" (3-6-13)
"Mortgage applications increased 14.8 percent from one week earlier, according to data from the Mortgage Bankers Association's (MBA) Weekly Mortgage Applications Survey for the week ending March 1, 2013."
Housing Wire – "Experts pinpoint GSE failures, recommend changes" (3-6-13)
"Nearly five years after entering conservatorship, Fannie Mae and Freddie Mac have captured many critics – a few public supporters – and a great deal of pushback for being the last-standing vestiges of the pre-housing bust era."
DS News – "Survey: Closing Costs, Misconceptions Keep Borrowers from HARP Refis" (3-6-13)
"Borrowers who refinance through the Home Affordable Refinance Program (HARP) save an average of $83 per week, yet there are still hundreds of thousands of borrowers who are reluctant to refinance, according to a recent commentary authored by Tom Seidenstein, VP for financial markets and policy research at Fannie Mae's Economic and Strategic Research Group."
Burbank, California hard money loan closed by The Norris Group private lending. Real estate investor received loan for $370,000 on a 4 bedroom, 2 bathroom home appraised for $590,000.
The Norris Group will be holding their Distressed Property Boot Camp from March 5-7, 2013.
Bruce Norris of The Norris Group will be presenting his newest talk Poised to Pop: Quadrant Four Has Arrived at IVAOR TODAY.
Bruce Norris of The Norris Group will be presenting his newest talk Poised to Pop: Quadrant Four Has Arrived at NORCALREIA on Wednesday, March 13, 2013.
Looking Back:
In a big news story, Obama announced on this day that he would be lowering refinancing fees as part o his plan to help improve the housing market.  Repeat foreclosures were at their highest on record and represented 47% of all foreclosure starts.  Mortgage fraud also increased 20% in the third quarter to 19,934 filings.  The Bipartisan Policy Center believed the current generation is the key for the housing market despite the fact that many were struggling financially.
For more information about The Norris Group's California hard money loans or our California Trust Deed investments, visit the website or call our office at 951-780-5856 for more information. For upcoming California real estate investor training and events, visit The Norris Group website and our California investor calendar. You'll also find our award-winning real estate radio show on KTIE 590am at 6pm on Saturdays or you can listen to over 170 podcasts in our free investor radio archive.