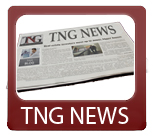 Today's News Synopsis:
The FHFA reported home prices increased by a total of 6.5% throughout 2012 and up to January.  In a big news day for mortgages, 30-year mortgage rates decreased to 3.54%, while at the same time mortgage applications also decreased 7.1% from last week.  Unemployment claims by 2,000 to 336,000 last week.
In The News:

Housing Wire- "NAR: Housing inventory growing at woefully slow pace" (3-21-13)
"After Freddie Mac predicted this spring to be the healthiest in six years, the National Association of Realtors confirmed by saying February existing-home sales and prices point towards a healthy housing spring."
DS News – "Home Values Climb for 16th Straight Month in February: Zillow" (3-21-13)
"Home values maintained their upward trajectory in February after climbing for the 16th straight month, according to Zillow's monthly Home Value Index."
Bloomberg – "House Prices Rose 6.5% in Year Through January, FHFA Says" (3-21-13)
"U.S. house prices rose 6.5 percent in the year through January, the biggest jump since 2006, as values surged on the West Coast and in the area including Nevada and Arizona, the Federal Housing Finance Agency said."
Mortgage Bankers Association - "MBA Releases 2012 Rankings of Commercial/Multifamily Mortgage Firms' Origination Volumes" (3-21-13)
"Wells Fargo was the top commercial/multifamily mortgage originator in 2012, according to a set of commercial/multifamily real estate finance league tables prepared by the Mortgage Bankers Association (MBA)."
NAHB - "List of Improving Housing Markets Rises to 274 in March" (3-21-13)
"The list of improving U.S. housing markets expanded for a seventh consecutive month in March to include 274 metros on the National Association of Home Builders/First American Improving Markets Index (IMI), released today."
Mortgage Bankers Association - "Mortgage Applications Decrease in Latest MBA Weekly Survey" (3-20-13)
"Mortgage applications decreased 7.1 percent from one week earlier, according to data from the Mortgage Bankers Association's (MBA) Weekly Mortgage Applications Survey for the week ending March 15, 2013."
DS News - "First-Time Jobless Claims Edge Up; Trend Stays Positive" (3-21-13)
"First-time claims for unemployment insurance increased 2,000 to 336,000 for the week ending March 16—the first increase in a month—the Labor Department reported Thursday."
Bloomberg- "U.S. Mortgage Rates Decline With 30-Year Fixed at 3.54%" (3-21-13)
"U.S. mortgage rates fell as concern that Cyprus's debt crisis might worsen drove investors to the safety of the government bonds that guide home loans."
Hawthorne, California hard money loan closed by The Norris Group private lending. Real estate investor received loan for $225,000 on a 4 bedroom, 4.5 bathroom home appraised for $420,000.
The Norris Group will be holding their Distressed Property Boot Camp from March 26-28, 2013.
Bruce Norris of The Norris Group will be presenting How to Make a Million Dollars Maximizing the Next 24 Months on Saturday, April 6 in Sacramento.
Bruce Norris of The Norris Group will be presenting his newest talk Poised to Pop: Quadrant Four Has Arrived at with High Desert Real Estate on Thursday, April 11, 2013.
Looking Back:
Sales of existing homes decreased 0.9% the previous month; although year-over-year they increased over 8%.  Mortgage applications were down 7.4% from the previous week, although mortgage rates were increasing slightly to above 4%.  In addition, the number of mortgages 30 days overdue decreased 5% month-over-month and 14% year-over-year.
For more information about The Norris Group's California hard money loans or our California Trust Deed investments, visit the website or call our office at 951-780-5856 for more information. For upcoming California real estate investor training and events, visit The Norris Group website and our California investor calendar. You'll also find our award-winning real estate radio show on KTIE 590am at 6pm on Saturdays or you can listen to over 170 podcasts in our free investor radio archive.