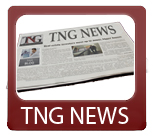 Today's News Synopsis:
The Mortgage Bankers Association reported an increase in mortgage applications by as much as 18% from last week, the highest they have been since 2009.  Home prices in Southern California are at their highest they have been in 20 months according to recent data released by DataQuick.  Things are not looking good for Fannie Mae and Freddie Mac according to the FHFA, who said the GSEs are continuing to perform poorly.
In The News:

Mortgage Bankers Association – "Mortgage Applications Reach Highest Level Since 2009 in Latest MBA Weekly Survey" (6-13-12)
"Mortgage applications increased 18.0 percent from one week earlier, according to data from the Mortgage Bankers Association's (MBA) Weekly Mortgage Applications Survey for the week ending June 8, 2012.  Last week's results included an adjustment for the Memorial Day holiday."
Bloomberg – "Southern California Home Prices Climb to a 20-Month High" (6-13-12)
"Southern California home prices rose in May to their highest level in 20 months as costlier properties in coastal areas made up a bigger share of sales, DataQuick said."
Housing Wire – "FHFA: Fannie, Freddie still in critical condition" (6-13-12)
"The Federal Housing Finance Agency, in its fourth annual report to Congress assessing Fannie Mae's and Freddie Mac's financial soundness, said the GSEs remain in critical shape."
San Francisco Chronicle – "Private Equity Has Too Much Money to Spend on Homes: Mortgages" (6-13-12)
"Funds planning to invest more than $6 billion to buy and rent foreclosed homes are finding it easy to raise money. The difficulty is spending it."
Inman – "Negative equity holding back sellers" (6-13-12)
"Inventory of unsold homes on the market declined in April as the share of underwater homeowners rose, according to a monthly report from data aggregator CoreLogic."
NAHB – "80 Metros Listed As Improving Housing Markets in June" (6-13-12)
"The list of U.S. housing markets showing measurable and sustained improvement now includes 80 metropolitan areas, according to the National Association of Home Builders/First American Improving Markets Index (IMI) for June, released today. Though down from the 100 markets shown as improving in May, the list includes 28 new entrants and at least one representative from 31 different states (including the District of Columbia)."
DS News – "Comptroller: CRE Loans Still Present Risk to Banks" (6-13-12)
"In a speech before the Commercial Real Estate (CRE) Finance Council on Wednesday, Comptroller of the Currency Thomas Curry warned banks and thrifts not to keep their eggs in one basket with CRE loans."
Housing Wire – "REO brokers gain edge by catering to foreign investors" (6-13-12)
"REO brokers who want to gain an edge with asset managers and banks are being encouraged to form "international shops" designed to better work with foreign investors."
Rancho Cucamonga, California hard money loan closed by The Norris Group private lending. Real estate investor received loan for $177,000 on a 4 bedroom, 2 bathroom home appraised for $295,000.
The Norris Group posted a new event. Bruce Norris of The Norris Group will be at the NSDREI 8th Anniversary Dinner Party Tuesday, June 19, 2012.
The Norris Group posted a new event. Bruce Norris of The Norris Group will be at the AREAA 2012 Home Buyer & Real Estate Investment Fair Saturday, July 21, 2012.
The Norris Group posted a new event. Bruce Norris of The Norris Group will be at the InvestClub for Women Tuesday, September 18, 2012.
Looking Back:
The Mortgage Bankers Association nominated E.J. Burke as the vice-chair elect of KeyBank Real Estate Capital and Corporate Banking Services.  According to the Wall Street Journal, fourteen banks were given an extra 30 days to correct the problems with they way they handled foreclosures.  Rismedia reported that Freddie Mac released their latest Primary Mortgage Market Survey, which showed that the job market did not grow as expected and brought fixed and adjustable-rate mortgages to a new yearly low.
For more information about The Norris Group's California hard money loans or our California Trust Deed investments, visit the website or call our office at 951-780-5856 for more information. For upcoming California real estate investor training and events, visit The Norris Group website and our California investor calendar. You'll also find our award-winning real estate radio show on KTIE 590am at 6pm on Saturdays or you can listen to over 170 podcasts in our free investor radio archive.