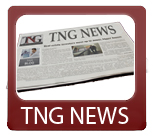 Today's News Synopsis:
The real estate market is picking up with construction starts increasing 7% and interest rates increasing 4.5%, making now a good time to invest according to Bruce Norris.  Homeownership ranks high in Riverside County right now out of 178 cities with populations above 50,000.  Distressed sales decreased decreased to 11.4%, putting them at their lowest since before the housing bubble burst.
In The News:

Housing Wire – "Distressed sales down to lowest share since before housing bubble broke" (8-20-14)
"For the 19th consecutive month, distressed home sales fell on a year-over-year basis, declining to 11.4% of home sales in June.  Distressed sales, which include both REO and short sales, accounted for the lowest share since December 2007 and a strong improvement from the same time a year ago when this category made up 15.8% of total sales."
Mortgage Bankers Association – "Mortgage Applications Increase in Latest MBA Weekly Survey" (8-20-14)
"Mortgage applications increased 1.4 percent from one week earlier, according to data from the Mortgage Bankers Association's (MBA) Weekly Mortgage Applications Survey for the week ending August 15, 2014."
Press Enterprise - "Real Estate: Going up, a few sticks at a time" (8-20-14)
"New construction starts in March advanced 7 percent to a seasonally adjusted annual rate of $521.4 billion, according to McGraw Hill Construction, a division of McGraw Hill Financial.  But even though nonresidential building picked up the pace on a national level after a lackluster start for 2014, residential construction has lagged noticeably."
DS News - "Residential Construction Activity Increases" (8-20-14)
"Residential construction is on its way up, with building permit authorizations for privately owned housing units increasing by 8.1 percent from June to July and rising 7.7 percent from July 2013, according to data released on August 19 by the U.S. Department of Housing and Urban Development (HUD) and the U.S. Census Bureau."
Mortgage Professional America - "Home builder confidence sees significant gains" (8-20-14)
"Home builder confidence is at its highest level since the beginning of the year after a third consecutive monthly gain"
Housing Wire - "Closing rate for mortgage originations drops in July" (8-20-14)
"Mortgage originations showed an overall closing rate of 57.7% in July 2014, down from 60.7% in June 2014, according to a sample of 90-day loan applications conducted by Ellie Mae (ELLI), a leading provider of innovative on-demand software solutions and services for the residential mortgage industry."
Inman - "Real estate embraces ALS 'ice bucket challenge'" (8-20-14)
"Zillow CEO Spencer Rascoff has poured ice-cold water over his head and screamed. So has Trulia's top exec, Pete Flint, and Better Homes and Gardens Real Estate's CEO Sherry Chris."
Press Enterprise - "Region: Riverside County cities rank high on home ownership list" (8-20-14)
"Riverside County cities – particularly in the southwest – are the happening place for home ownership in California, according to an online financial consultant's analysis."
DS News - "Delinquency Rate Falls for 10th Straight Quarter" (8-20-14)
"The national mortgage delinquency rate declined for the 10th consecutive quarter in Q2 2014 and is at its lowest level since 2008, according to TransUnion's quarterly mortgage report."
OC Housing News - "Despite industry spin, mortgage lending standards are not tight" (8-20-14)
"Real estate industry lobbyists appeal to lawmakers for policies the real estate industry believes will promote more transactions at higher prices. Most often this lobbying is short sighted and causes unintended long-term detrimental impacts on the housing market."
San Bernardino, California hard money loan closed by The Norris Group private lending. Real estate investor received loan for $105,000 on a 3 bedroom, 1 bathroom home appraised for $160,000.
Bruce Norris of The Norris Group will be holding his Property Buying Boot Camp Tuesday-Thursday, August 19-21.
Bruce Norris of The Norris Group will be speaking at the SRC YPN Lunch & Learn on Tuesday, September 16, 2014.
Bruce Norris of The Norris Group will be presenting Secrets To Becoming Wealthy with Robert Hall and Associates on Tuesday, September 16, 2014.
Looking Back:
The mortgage default rate increased slightly to 1.35% the previous month from 1.34% in June.  However, REIT volumes showed decline and were at new lows with the under performance in agency mortgage-backed securities.  Negative equity had an effect on the market in that 26% (1.8 million) of 6.8 million homeowners in California were underwater.
For more information about The Norris Group's California hard money loans or our California Trust Deed investments, visit the website or call our office at 951-780-5856 for more information. For upcoming California real estate investor training and events, visit The Norris Group website and our California investor calendar. You'll also find our award-winning real estate radio show on KTIE 590am at 6pm on Saturdays or you can listen to over 170 podcasts in our free investor radio archive.