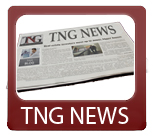 Today's News Synopsis:
FHFA director Mel Watt announced he will not be getting involved in the mortgage reform debate nor be increasing the limits on loans.  Rather, he will be leaving this work to Congress.  In addition, Democrat Gary Peters from Michigan said he does not see reform happening for Fannie and Freddie any time this year.  The latest Case-Shiller Index from CoreLogic showed home prices increased 11.3% in the fourth quarter last year.
In The News:

DS News – "FHFA Adopts New Plan Under Director Watt; Won't Reduce GSE Market Share" (5-14-14)
"In a speaking engagement at the Brookings Institution, Federal Housing Finance Agency (FHFA) Director Melvin L. Watt spoke about his new 2014 Strategic Plan for the Conservatorships of Fannie Mae and Freddie Mac, highlighting a few major changes to the plan."
Housing Wire – "Home prices grew 11.3% in 4Q2013″ (5-14-14)
"The latest CoreLogic (CLGX)-Case-Shiller index shows that home prices increased by 11.3% in the fourth quarter of 2013 compared to the same time a year ago."
Mortgage Professional America - "Watt: FHFA won't raise loan limits, enter GSE reform debate" (5-14-14)
"The director of the Federal Housing Finance Agency says the FHFA won't be raising loan limits – or entering the debate on mortgage reform."
Inman - "NAR flexes lobbying muscle at midyear conference in Washington, DC" (5-14-14)
"The National Association of Realtors flexed its lobbying muscle to members at its annual midyear conference in the District Tuesday night, calling attention to its aggressive fundraising and social media advocacy efforts this year."
Bloomberg - "Bond Yields Nip on Heels of Dividends to Pressure Rally in REITs" (5-14-14)
"Some wise person, probably a Realtor, once said that real estate is always a good investment because they're not making any more of it. Another wise person, probably not a Realtor, once said to ignore that original wise person when the property market crashed a few years ago."
Housing Wire - "NAFCU members see regulatory costs spiking" (5-14-14)
"A survey of members of the National Association of Federal Credit Unions finds that while most say credit union lending has improved, new regulations and proposals including the QM rule and the National Credit Union Administration's risk- based capital proposal threaten to increase costs and stall the lending activity growth."
Mortgage Bankers Association - "Refinance Applications Increase in Latest MBA Weekly Survey" (5-14-14)
"Mortgage applications increased 3.6 percent from one week earlier, according to data from the Mortgage Bankers Association's (MBA) Weekly Mortgage Applications Survey for the week ending May 9, 2014."
Mortgage Professional America - "GSE reform unlikely to become law this year — congressman" (5-14-14)
"A House Democrat is predicting that legislation winding down Fannie Mae and Freddie Mac won't become law this year."
San Bernardino, California hard money loan closed by The Norris Group private lending. Real estate investor received loan for $78,000 on a 2 bedroom, 1 bathroom home appraised for $120,000.
Bruce Norris of The Norris Group will be speaking with LAREIA presenting Taking it to the Next Level in Arcadia TONIGHT.
Bruce Norris of The Norris Group will be presenting the Real Estate Market Update with AOA in Long Beach on Thursday, May 15, 2014.
Bruce Norris of The Norris Group will be presenting the Real Estate Market Update with TIGAR in Corona on Thursday, May 22, 2014.
Looking Back:
New home sales began to increase once again as foreclosure and short sale inventory began to decline.  The NAHB reported housing affordability was at its highest on record in the first quarter at 73.7%.  TransUnion reported the national mortgage delinquency rate was 4.56%, which was much higher due to longer cures and foreclosure timelines.
For more information about The Norris Group's California hard money loans or our California Trust Deed investments, visit the website or call our office at 951-780-5856 for more information. For upcoming California real estate investor training and events, visit The Norris Group website and our California investor calendar. You'll also find our award-winning real estate radio show on KTIE 590am at 6pm on Saturdays or you can listen to over 170 podcasts in our free investor radio archive.