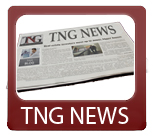 Today's News Synopsis:
Home prices increased in April by 12.1% year-over-year, exceeding expectations.  The national delinquency rate stood at 6.08% in May, the lowest since May 2008.  At the same time, foreclosure inventory also decreased to 3.05%, the lowest since March 2009.  A new bill was drafted to replace Fannie Mae and Freddie Mac with the single Federal Mortgage Insurance Corp and to help improve the secondary mortgage market.
In The News:

Bloomberg - "Consumers to Factories Point to Durable U.S. Expansion: Economy" (6-25-13)
"Consumers and companies are starting to act as if the U.S. economic expansion is here to stay.  Purchases of new homes jumped in May to a five-year high, while business investment plans improved for a third straight month, figures from the Commerce Department showed today in Washington."
Housing Wire – "Senators launch bill to boost secondary mortgage market" (6-25-13)
"A bipartisan group of senators took a stand against the existing government-sponsored enterprises this week.  Their strategy—drafting a bill to replace Fannie Mae and Freddie Mac with a single government guarantor, known as the Federal Mortgage Insurance Corp."
DS News - "FHFA's Home Price Index Records Annual Gain of 7.4%" (6-25-13)
"The Federal Housing Finance Agency (FHFA) reported a 0.7 percent increase in its House Price Index (HPI) from March to April."
Inman - "California Realtors warning sellers about pocket listings" (6-25-13)
"The California Association of Realtors has published a "Q-and-A" on pocket listings for Realtors to distribute to their clients and the news media titled 'The Pros and Cons of Off-MLS Listings: What Consumers and Real Estate Agents Should Know'."
CNN Money - "Recent college grads face 36% 'mal-employment' rate" (6-25-13)
"More than a third of recent college grads with jobs are working in positions that don't require a degree.  Economists call that figure the "mal-employment" rate, and right now it tops 36% for college-educated workers under the age of 25, according to figures crunched by Andrew Sum, director of the Center for Labor Market Studies at Northeastern University."
Housing Wire – "Census Bureau: New home sales continue to take off" (6-25-13)
"New home sales continue to climb, rising to 476,000 completed transactions in May, according to government data.  When evaluating single-family homes specifically, sales inched up 2.1% in May, above the revised April rate of 466,000 units."
Bloomberg – "U.S. Housing Prices Increased More Than Forecast in April" (6-25-13)
"Home prices climbed more than forecast in the 12 months through April, rising by the most in more than seven years and showing further strength in the U.S. housing market."
DS News - "Delinquency, Foreclosure Rates Decrease to Post-Crisis Lows in May" (6-25-13)
"The national delinquency rate and foreclosure inventory rate each fell to post-crisis lows in May, Lender Processing Services (LPS) reported Tuesday."
Mortgage Professional America - "CFPB accused of violating Dodd-Frank" (6-25-13)
"A business group has accused the CFPB of violating the Dodd-Frank Act in its information requests."
Los Angeles, California hard money loan closed by The Norris Group private lending. Real estate investor received loan for $162,000 on a 3 bedroom, 2 bathroom home appraised for $250,000.
Bruce Norris of The Norris Group will be speaking at California Comeback 2: Fast, Furious, and Dangerous in Ontario on Saturday, July 13, 2013.
Bruce Norris of The Norris Group will be holding their Distressed Property Bootcamp Tuesday-Thursday, July 16-18, 2013.
Bruce Norris of The Norris Group will be speaking at SJREI Poised to Pop Thursday, September 5, 2013.
Looking Back:
In a big news story, new home sales were at 369,000 the previous month, the highest they had been in two years as prices continued to increase.  Prices for commercial real estate property decreased in April in almost every sector.  Pending home sales also decreased 5.5% in April according to the National Association of Realtors.  HousingPulse claimed the increase in home prices may have been related to the decrease in inventory.
For more information about The Norris Group's California hard money loans or our California Trust Deed investments, visit the website or call our office at 951-780-5856 for more information. For upcoming California real estate investor training and events, visit The Norris Group website and our California investor calendar. You'll also find our award-winning real estate radio show on KTIE 590am at 6pm on Saturdays or you can listen to over 170 podcasts in our free investor radio archive.