Sources: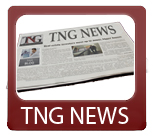 Today's News Synopsis:
This week's video is a slideshow of a few big news stories of the week.  Employment for the the 18-34 year old demographic decreased 75.2% in December, making it only a little higher than it was last year.  This occurred despite the unemployment rate decreasing 7.5% month-over-month.  The home ownership rate continues to decline with the increase in foreclosures and stricter lending standards.
In The News:

Housing Wire - "April job gains dampened by weaker outlook for young Americans" (5-3-13)
"Despite overall growth in the employment situation in the month of April, employment for 18- to 34-year olds slipped to 75.2% from 75.6% in December, creating the potential for drag on the housing market."
DS News – "Tight Lending, Foreclosures to Prompt Homeownership Declines" (5-3-13)
"With the homeownership rate already at its lowest point since 1995, Capital Economics predicts further decline before a rebound occurs."
CNN Money – "Obama's pick for housing agency head faces big headaches" (5-3-13)
"The next head of the Federal Housing Finance Agency will have quite the task waiting.  President Obama nominated Mel Watt, a Democratic congressman from North Carolina, this week to be the next head of the FHFA. Should Watt be confirmed by the Senate, he will play a critical role in shaping the future of the U.S. housing market."
Housing Wire - "Carol Galante: FHA multifamily volume production nears its peak" (5-3-13)
"Federal Housing Administration Commissioner Carol Galante told HousingWire in an exclusive interview that the FHA's multifamily refinancing volume is most likely at its peak, with low interest rates encouraging refis on existing loans insured by agency."
DS News - "Fourth Round of Foreclosure Review Checks Sent, Bringing Total to 3.9M" (5-3-13)
"The Office of the Comptroller of the Currency (OCC) announced the fourth round of checks from the foreclosure review settlement was sent Friday, May 3."
Inman - "Home construction continues to add jobs" (5-3-13)
"Builders continued to hire more workers in April, though employment among an age cohort important to household formation slipped, according to today's jobs report, which showed more overall growth than expected."
Housing Wire - "Nevada lawmakers push for local Homeowner Bill of Rights" (5-3-13)
"The California Homeowner Bill of Rights shifted how foreclosure attorneys, banks and homeowners view the default process in the state."
DS News - "Payrolls Up 165k in April; Unemployment Rate Drops to 7.5%" (5-3-13)
"The economy added 165,000 jobs in April—rebounding from a weak report for March—and the unemployment rate dropped to 7.5.percent, its lowest level since December 2008, the Bureau of Labor Statistics reported Friday."
Hesperia, California hard money loan closed by The Norris Group private lending. Real estate investor received loan for $55,000 on a 3 bedroom, 2 bathroom home appraised for $107,000.
Bruce Norris of The Norris Group will be presenting his newest talk Poised to Pop: Quadrant Four Has Arrived with FIBI OC on Tuesday, May 7, 2013.
Bruce Norris of The Norris Group will be presenting Poised to Pop: Quadrant Four Has Arrived with Asian REIA on Wednesday, May 15, 2013.
Bruce Norris of The Norris Group will be presenting Poised to Pop: Quadrant Four Has Arrived with TIGAR on Thursday, May 16, 2013.
Looking Back:
According to a recent survey released by Freddie Mac, fixed mortgage rates were at their lowest on record with 30-years at 3.84% and 15-years at 3.07%.  First time claims for unemployment decreased by 27,000 the previous week according to the Labor Department.  Mortgage servicers also reported filing less than half the number of mortgage modifications they filled out the previous year for Freddie Mac loans.
For more information about The Norris Group's California hard money loans or our California Trust Deed investments, visit the website or call our office at 951-780-5856 for more information. For upcoming California real estate investor training and events, visit The Norris Group website and our California investor calendar. You'll also find our award-winning real estate radio show on KTIE 590am at 6pm on Saturdays or you can listen to over 170 podcasts in our free investor radio archive.