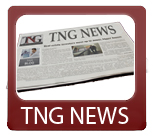 Today's News Synopsis:
The FHFA reported a 0.5% increase in home prices in the first quarter of 2012.  In addition, home sales increased last month 3.3% to 343,000, a positive sign for the economy.  The National Association of Realtors believes the housing market will soon be impacted greatly by the baby and echo boomer demographic.
In The News:
Housing Wire – "FHFA: Home prices rose 0.5% in first quarter" (5-23-12)
"Home prices across the nation rose a modest 0.5% in the first quarter from a year earlier, according to the Federal Housing Finance Agency house price index."
DS News – "Economists' Analyze Positive Reports on New Home Sales" (5-23-12)
"New home sales rose 3.3 percent month-over-month in April to a seasonally adjusted annual rate of 343,000, the Commerce Department and HUD reported Wednesday."
Bloomberg – "BofA Will Buy Back $330 Million of Mortgages From Freddie" (5-23-12)
"Bank of America Corp., the second- biggest U.S. lender, will repurchase $330 million of home loans from Freddie Mac, the mortgage company supported by taxpayers, after flaws were found in how they were created."
Realty Trac – "California Approves Short Sale Bill" (5-23-12)
"The California State Assembly has approved a bill that would prevent a lender or servicer from proceeding with a foreclosure on a home after approving a short sale in writing."
Realty Times – "Aging Baby and Echo Boomer to Impact Housing" (5-23-12)
"The demographic shift of the aging baby boomer generation will soon have an impact on the nation's housing market.  According to the National Association of Realtors researchers and the new report "Demographic Challenges and Opportunities for U.S. Housing Markets," the next two decades will see a surge in our nation's senior population by 30 million. We are an aging nation"
Mortgage Bankers Association – "Record Low Mortgage Rates Fuel Third Consecutive Increase In Refinance Applications In Latest MBA Weekly Survey" (5-23-12)
"Mortgage applications increased 3.8 percent from one week earlier, according to data from the Mortgage Bankers Association's (MBA) Weekly Mortgage Applications Survey for the week ending May 18, 2012."
Housing Wire – "Two senators want bank executives banned from Fed boards" (5-23-12)
"U.S. senators Barbara Boxer, D-Calif., and Bernie Sanders, I-Vt., proposed a bill Tuesday that would block employees of banks regulated by the Federal Reserve from serving on the Fed's board of governors."
San Francisco Chronicle – "Home buying rises in all U.S. regions" (5-23-12)
"Americans are buying more homes in every region of the country, the latest indication that the housing market could be on the mend."
DS News – "Senators Seek to Expand Housing Assistance for Military Members" (5-23-12)
"Senators Jack Reed (D-Rhode Island), Dick Durbin (D-Illinois), Sheldon Whitehouse (D-Rhode Island), and Mark Begich (D-Alaska) are sponsoring a bill to expand protections for military members in the Servicemembers Civil Relief Act (SCRA)."
Housing Wire – "Fitch expects more USD-denominated covered bonds" (5-23-12)
"U.S. investors could have more access to U.S. dollar-denominated covered bonds after the Securities and Exchange Commission cleared a foreign bank to issue the product last week, according to Fitch Ratings."
Moreno Valley, California hard money loan closed by The Norris Group private lending. Real estate investor received loan for $76,000 on a 3 bedroom, 2 bathroom home appraised for $127,000.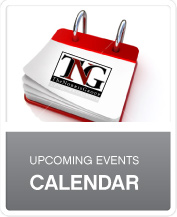 The Norris Group posted a new event. The Norris Group will hold its REO Boot Camp on May 22-24, 2012.
The Norris Group posted a new event. Bruce Norris of The Norris Group will be at the Temecula Valley Chamber of Commerce Economic Forecast on Thursday, May 31, 2012.
The Norris Group posted a new event. Bruce Norris of The Norris Group will be at the Cutting Edge Financial Tactics Brunch on Saturday, June 2, 2012.
Looking Back:
The FBI said property crimes dropped 2.5% in the West. A new study showed that homeowners at least two-months delinquent on their mortgage were more likely to strategically default. The Treasury Department released a free online calculator that provided borrowers with an estimate of whether or not they qualified for HAMP. Homeowner insurance premiums increased across multiple states.
For more information about The Norris Group's California hard money loans or our California Trust Deed investments, visit the website or call our office at 951-780-5856 for more information. For upcoming California real estate investor training and events, visit The Norris Group website and our California investor calendar. You'll also find our award-winning real estate radio show on KTIE 590am at 6pm on Saturdays or you can listen to over 170 podcasts in our free investor radio archive.