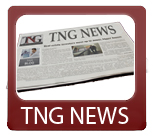 Today's News Synopsis:
Another bank closed in Virginia, bringing the new total for closed banks in 2014 now to four.  The percentage of homeowners underwater is below 20%, the lowest in several years according to Zillow.  The most recent report from Keefe, Bruyette & Woods showed residential loans decreased by $10.2 billion the week ending February 19, a bad start for the first quarter.
In The News:

Bloomberg – "TARP Funds Demolish Homes in Detroit to Lift Prices: Mortgages" (3-2-14)
"In Flint, once a thriving auto-industry hub, excavators with long metal arms and shovels have begun tearing down 1,500 dilapidated homes in an attempt to lift the housing market."
DS News – "Virginia Bank Closed, Fourth Collapse of 2014″ (3-3-14)
"The Federal Deposit Insurance Corporation (FDIC) announced Friday in a press release the closing of Millennium Bank, National Association of Sterling, Virginia."
Housing Wire – "What's happening with residential loans this quarter?" (3-3-14)
"Residential loans are off to a weak start in the first quarter, with real estate loans down a full $10.2 billion for the week ending Feb. 19, according to the latest weekly report from Keefe, Bruyette & Woods."
Mortgage Professional America - "Percentage of underwater homes at lowest level in years" (3-3-14)
"The share of US homeowners with underwater mortgages has dropped below 20% for the first time in years, according to data released by Zillow."
Housing Wire – "The 4 secrets why Texas leads in new home sales" (3-3-14)
"A new law in Pennsylvania requires that delinquent taxes on one property will create liens on all of owners' other properties in that county, and real estate agents and lenders are worried it will put a kibbosh on business."
Inman - "Tax overhaul plan has something for everyone to hate" (3-3-14)
"One of the two principal figures in charge of rewriting the nation's income tax laws is Republican Dave Camp of Michigan, chairman of the all-powerful House Ways and Means Committee."
DS News - "Special Servicers Benefit from HARP; Future Uncertain" (3-3-14)
"Three special servicers—Nationstar, Ocwen, and Walter Investment Corp.—released their fourth-quarter and year-end earnings reports with revenue increases and increasingly active originations sectors."
Housing Wire – "PNC under investigation for FHA, Fannie, Freddie mortgages" (3-3-14)
"PNC (PNC) received subpoenas from the U.S. Attorney's Office for the Southern District of New York, regarding alleged faulty lending practices, the company said in a regulatory filing."
Bloomberg – "Yellen Tames Bond Traders With Volatility to Pre-Taper Level" (3-3-14)
"When it comes to monetary policy, Federal Reserve Chair Janet Yellen is doing all she can to ensure there's little difference between herself and Ben S. Bernanke. The bond market is taking notice."
Compton, California hard money loan closed by The Norris Group private lending. Real estate investor received loan for $164,000 on a 3 bedroom, 1 bathroom home appraised for $273,000.
Bruce Norris of The Norris Group will be giving a California Real Estate Market update with IVAR on Wednesday, March 5, 2014.
Bruce Norris of The Norris Group will be presenting his newest talk Secrets to Becoming Wealthy with NorcalREIA on Wednesday, March 12, 2014.
Bruce Norris of The Norris Group will be presenting his newest talk Secrets to Becoming Wealthy with OCREIA on Thursday, March 13, 2014.
For more information about The Norris Group's California hard money loans or our California Trust Deed investments, visit the website or call our office at 951-780-5856 for more information. For upcoming California real estate investor training and events, visit The Norris Group website and our California investor calendar. You'll also find our award-winning real estate radio show on KTIE 590am at 6pm on Saturdays or you can listen to over 170 podcasts in our free investor radio archive.