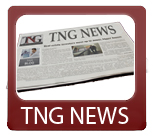 Today's News Synopsis:
In an updated on the Richmond eminent domain case, a federal district judge rejected a move by Wells Fargo to prevent the plan from taking place.  In other news, home builder confidence remains static at 58 after having seen four straight months of increase.  Although the housing market seemed to show signs of improving, newly released data has caused analysts to now question the state of improvement.

In The News:

Mortgage Professional America – "Family averts foreclosure from under-fire servicer" (9-17-13)
"A California family is staying in its home after a local TV station's investigation demonstrated that they had been illegally foreclosed on by a company that's been under scrutiny for hasty foreclosures before."
Housing Wire – "Puzzling economic data challenges the housing recovery" (9-17-13)
"Although economic activity in the second quarter surprised analysts, with the economy growing at a 2.5% annualized rate, this momentum could be subdued by several major headwinds ahead."
NAHB – "Builder Confidence Unchanged in September" (9-17-13)
"Following four consecutive months of improvement, builder confidence in the market for newly built, single-family homes held unchanged in September with a reading of 58 on the National Association of Home Builders/Wells Fargo Housing Market Index (HMI), released today."
Bloomberg – "Less Tapering Becomes Tighter Credit No Matter What Fed Says" (9-17-13)
"Federal Reserve Chairman Ben S. Bernanke sent bond yields a percentage point higher just by talking about adding stimulus at a slower pace. The rout serves as a warning to monetary policy makers that their exit from record accommodation won't be easy to control."
CNN Money – "Bank stocks have roared back to life" (9-17-13)
"Bank stocks were battered in the wake of the Lehman Brothers collapse five years ago, but investors have since embraced many of Wall Street's Too Big to Fail club."
DS News – "Genworth Expands Simply Underwrite Program" (9-17-13)
"Genworth U.S. Mortgage Insurance (USMI) announced Monday that it will reduce rates and expand its Simply Underwrite program, which simplifies the underwriting process for customers that deliver loans through the automated underwriting systems of the GSEs."
Inman – "Why hasn't inventory shortage fueled more home construction" (9-17-13)
"Ever wondered why, in the face of a sharp inventory shortage, new home construction still lags so far behind other housing indicators?"
Housing Wire – "Judge refuses injunction request in eminent domain case" (9-17-13)
"A federal district judge shut the door on Wells Fargo's(WFC) attempt to prevent the rollout of a controversial eminent domain rescue plan for underwater borrowers in Richmond, Calif."
Los Angeles, California hard money loan closed by The Norris Group private lending. Real estate investor received loan for $264,000 on a 2 bedroom, 1.5 bathroom home appraised for $406,000.
Bruce Norris will be presenting InvestClub for Women Poised to Pop on Tuesday, September 17, 2013.
Bruce Norris will be presenting InvestClub for Women Poised to Pop in Orange County on Wednesday, September 18, 2013.
Bruce Norris will be presenting Robert Hall & Associates Poised to Pop on Thursday, September 19, 2013
On Friday, October 18, Bruce Norris will be presenting the 6th annual I Survived Real Estate
Looking Back:
After weeks of no closures, another bank closed in Missouri the previous Friday, bringing the new total to 42.  Home prices in California increased 2.3% the previous month to their highest in four years and for the fifth month in a row.  However, month-over-month prices decreased 3.4% from July.  The number of improving markets was at 99 at this time last year.
For more information about The Norris Group's California hard money loans or our California Trust Deed investments, visit the website or call our office at 951-780-5856 for more information. For upcoming California real estate investor training and events, visit The Norris Group website and our California investor calendar. You'll also find our award-winning real estate radio show on KTIE 590am at 6pm on Saturdays or you can listen to over 170 podcasts in our free investor radio archive.