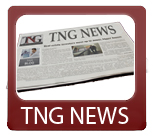 Today's News Synopsis:
Pending home sales increased 5.2% and are at 104.8 as of last month, the highest they have been since March 2007.  Mortgage rates continue to be at record lows at 3.32% and 2.64%, showing barely any improvement.  Jobless claims decreased by 23,000 and are now at 393,000 according to the Labor Department.
In The News:

DS News- "Rising Prices Could Lift 3.5M Homeowners Out of Negative Equity" (11-29-12)
"While almost one quarter of homeowners remain underwater, rising home prices over the past year have some economists hopeful negative equity could begin to diminish in coming months."
Housing Wire- "Pending home sales reach five-year high" (11-29-12)
"Pending home sales jumped 5.2% to 104.8 in October, its highest level since March 2007, the National Association of Realtors reported Thursday."
DS News- "GDP Up 2.7% in Q3, Corporate Profits Grow" (11-29-12)
"Real GDP growth for the third quarter was revised up significantly, reaching a 2.7 percent annualized growth, the Bureau of Economic Analysis (BEA) reported Thursday."
Bloomberg – "Foreclosure Wave Averted as Doomsayers Defied: Mortgages" (11-29-12)
"Stockton, California, has the highest U.S. foreclosure rate. It also has a housing shortage.  The number of homes for sale in the city fell 42 percent in October from a year earlier. Listings routinely attract multiple offers. Prices are on the rise."
Inman- "Mortgage rates barely budge from record lows" (11-29-12)
"After hitting record lows last week, mortgage rates have stayed tanked amid growing concerns that lawmakers won't reach a compromise to avoid a "fiscal cliff" of automatic tax increases and spending cuts scheduled to take place next year, Freddie Mac said in releasing the results of its weekly Primary Mortgage Market Survey."
DS News- "Initial Unemployment Claims Fall as Sandy's Impact Dissipates" (11-29-12)
"First-time claims for unemployment insurance fell 23,000 to 393,000 for the week ending November 24, the Labor Department reported Thursday."
Realty Times- "Deadline Looms For Independent Foreclosure Review" (11-29-12)
"Time's running out for housing consumers who stand to collect as much as $125,000 if they were wronged by abusive foreclosure procedures."
DS News- "Bankrate: Consumers Less Positive About Personal Finances" (11-29-12)
"Consumer sentiment regarding personal finances was down in November, indicating Americans foster a more negative perception about their own finances than they did last year, according to Bankrate's Financial Security Index."
Indio, California hard money loan closed by The Norris Group private lending. Real estate investor received loan for $54,000 on a 4 bedroom, 2 bathroom home appraised for $96,000.
Bruce Norris of The Norris Group will be at the NSDREI Holiday Christmas Party at the El Camino Country Club in Riverside on Sunday, December 2, 2012.
Bruce Norris of The Norris Group will be presenting his newest talk Poised to Pop: Quadrant Four Has Arrived at the Scottish Rite Center in San Diego on Tuesday, December 11, 2012.
The Norris Group will be holding their Distressed Property Boot Camp from January 29-31, 2012.
Looking Back:
In a big news story, home prices were down from the previous year by 3.9%.  However, according to the U.S. Commerce Department home sales were reported to have risen 1.3% in October 2011, the best results for new homes since May 2011.  Unfortunately, the Los Angeles Times reported that over 20% of all homeowners in the U.S. were underwater.  DS News reported an increase in fraudulent claims for unemployment and insurance.
For more information about The Norris Group's California hard money loans or our California Trust Deed investments, visit the website or call our office at 951-780-5856 for more information. For upcoming California real estate investor training and events, visit The Norris Group website and our California investor calendar. You'll also find our award-winning real estate radio show on KTIE 590am at 6pm on Saturdays or you can listen to over 170 podcasts in our free investor radio archive.