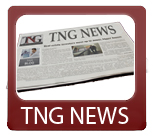 Today's News Synopsis:
The Lender Processing Services announced home prices showed a 0.9% increase back in May.  Pending home sales also increased 2.4% in July according to the National Association of Realtors Pending Home Sales Index.  A recent survey by Fannie Mae showed consumers remain pessimistic about the economic recovery and are holding more careful views on the housing recovery.

In The News:

Housing Wire – "Fraudulent appraisals fuel many mortgage repurchase demands" (9-10-12)
"Audits by Quality Mortgage Service indicate that many demands by financial institutions that lenders buy back mortgages are based on fraudulent appraisal schemes in an attempt to increase the success of repurchase claims."
DS News – "LPS: Home Prices Up in May" (9-10-12)
"Home prices ticked up by 0.9 percent year-over-year in May, according to Lender Processing Services.  The Florida-based analytics and technology provider revealed that prices also rose by 0.7 percent month-over-month."
Bloomberg – "U.S. to Become Minority AIG Shareholder With $18 Bin Sale" (9-10-12)
"American International Group Inc. (AIG) the insurer rescued by the U.S. after bets tied to housing soured in 2008, declined as the Treasury Department said it will sell at least $18 billion of shares acquired in the bailout."
CNN Money – "Manufacturing jobs boom is for real" (9-10-12)
"President Obama last week promised a boom in manufacturing and 1 million new jobs if he is reelected.  But is the boom for real? For high-paying, skilled manufacturing jobs, it just might be."
Realty Times – "Real Estate Outlook: Pending Home Sales Rise" (9-10-12)
"Pending home sales were on the rise for the month of July according to the latest Pending Home Sales Index (PMI) report from the National Association of Realtors (NAR)."
DS News – "First Winning Bidder Announced for FHFA's REO Bulk Sale" (9-10-12)
"After much anticipation, FHFA announced the first winning bidder for its REO bulk sale."
Housing Wire – "Consumers cautious on housing recovery: Fannie Mae" (9-10-12)
"Respondents to the Fannie Mae National Housing Survey expect home prices to edge up in the next year a percent or more, as they increase their cautious view of the housing recovery while remaining skeptical of the overall national economy."
Bloomberg – "White House Pushes Refinancing Expansion Before Election" (9-10-12)
"The White House is urging the U.S. Senate to vote as soon as this week on an expansion of a government mortgage refinancing program, a move that could showcase President Barack Obama's support for policies aiding homeowners before the Nov. 6 presidential election."
Riverside, California hard money loan closed by The Norris Group private lending. Real estate investor received loan for $82,000 on a 4 bedroom, 2 bathroom home appraised for $146,000.
Bruce Norris of The Norris Group will be at the Los Angeles Real Estate Investors Association on Tuesday, September 11, 2012.
Bruce Norris of The Norris Group will be at the InvestClub for Women in Los Angeles Tuesday, September 18, 2012.
Bruce Norris of The Norris Group will be at the InvestClub for Women in Orange County Wednesday, September 19, 2012.
For more information about The Norris Group's California hard money loans or our California Trust Deed investments, visit the website or call our office at 951-780-5856 for more information. For upcoming California real estate investor training and events, visit The Norris Group website and our California investor calendar. You'll also find our award-winning real estate radio show on KTIE 590am at 6pm on Saturdays or you can listen to over 170 podcasts in our free investor radio archive.