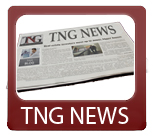 Today's News Synopsis:
Panelists at the latest NAHB press conference predicted that multifamily housing demand will increase this year and continue to do so for several years.  The Mortgage Bankers Association reported a 0.4% increase in mortgage applications from last week.  Although 175,000 new jobs were added to the private sector last month, it was still a weak month for hiring and may have happened as a result of bad weather and snowstorms.
In The News:

NAHB – "Demand for Multifamily Housing will Continue to Rise in 2014 and Beyond" (2-5-14)
"Strong demand for apartments will increase over the next several years, said panelists during a press conference at the National Association of Home Builders (NAHB) International Builders' Show (IBS) in Las Vegas. And while multifamily construction continues to be strong, NAHB does expect the speed to decrease as sustainable levels are reached in 2015 or 2016."
DS News– "Morgan Stanley Announces $1.25B Settlement with FHFA" (2-5-14)
"Morgan Stanley is the latest company to make peace with the Federal Housing Finance Agency (FHFA) over alleged misrepresentation of bad securities sold to Fannie Mae and Freddie Mac."
Housing Wire – "AIG demands stay in $8.5 billion Bank of America ruling" (2-5-14)
"American International Group is joining a number of companies asking a New York state supreme court judge to delay the approval of an $8.5 billion agreement between Bank of America (BAC) and mortgage bond investors."
Mortgage Bankers Association – "Mortgage Applications Increase Slightly in Latest MBA Weekly Survey" (2-5-14)
"Mortgage applications increased 0.4 percent from one week earlier, according to data from the Mortgage Bankers Association's (MBA) Weekly Mortgage Applications Survey for the week ending January 31, 2014."
Inman – "Key claims in CoreLogic real estate valuation patent ruled invalid" (2-5-14)
"A patent review board has ruled that several key claims made in a CoreLogic patent for an automated real estate appraisal system are "unpatentable abstract ideas" that were anticipated or obvious in view of "prior art" — information or practices already in public circulation when the patent was issued."
CNN Money – "Stormy weather weighs on job growth" (2-5-14)
"Snowstorms put some hiring on hold in January, according to a report by payroll processing firm ADP."
Bloomberg – "Market's 19th Breakdown Sees Bulls Unmoved as Trillions Lost" (2-5-14)
"Eighteen times Michael Shaoul has watched the U.S. stock market lose 5 percent or more since 2009. Eighteen times he's been rewarded for holding on."
DS News– "Long Island Ranked Nation's Hottest Market, Florida Metros Struggle" (2-5-14)
"Pro Teck Valuation Services released on Tuesday January's Home Value Forecast (HVF), a measure of single family residential markets. Long Island was ranked the strongest market in the nation."
Murrieta, California hard money loan closed by The Norris Group private lending. Real estate investor received loan for $100,000 on a 4 bedroom, 2.5 bathroom home appraised for $312,000.
Bruce Norris of The Norris Group will be presenting his Norris Group Property Buying Boot Camp in Riverside Tuesday through Thursday, February 4-6, 2014.
Bruce Norris of The Norris Group will be presenting his newest talk Secrets to Becoming Wealthy with OCREIA on Thursday, March 13, 2014.
Bruce Norris of The Norris Group will be presenting his Norris Group Property Buying Boot Camp in Riverside Tuesday through Thursday, April 8-10, 2014.
Looking Back:
CoreLogic reported national home prices increased in December for the tenth month in a row to their highest in almost seven years.  Clear Capital also reported home prices increased 5.4% year-over-year in January.  Trulia reported rents increased 4.1% the previous month, although the rate of increase was slower with the increase in multifamily units.
For more information about The Norris Group's California hard money loans or our California Trust Deed investments, visit the website or call our office at 951-780-5856 for more information. For upcoming California real estate investor training and events, visit The Norris Group website and our California investor calendar. You'll also find our award-winning real estate radio show on KTIE 590am at 6pm on Saturdays or you can listen to over 170 podcasts in our free investor radio archive.