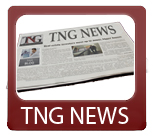 Today's News Synopsis:
Mortgage rates increased slightly after showings signs of decrease for two weeks in a row.  30-year rates are now at 4.33% and 15-year rates at 3.39%.  Refinances completed by HARP decreased in February with only 21%, or 26,964 completed.  The CFPB released a 69-page report showing that mortgage closings are taking too much paperwork and need to be cut down.
In The News:

DS News – "Total Home Sales and Prices Tick Slightly Upward in March" (4-24-14)
"According to RealtyTrac's latest Residential and Foreclosure Sales Report for March and Q1 2014, U.S. residential properties sold at an estimated annual pace of roughly 5.2 million homes in March, a .4 percent increase from February, and up 8 percent from the previous year."
Bloomberg – "JPMorgan to Help Oversee $12 Billion for Resolution Life" (4-24-14)
"JPMorgan Chase & Co. (JPM) won a contract to help manage about $12 billion in bonds for Resolution Life Holdings Inc., a startup insurer that plans to acquire policies from other U.S. carriers."
Housing Wire – "Freddie Mac: Mortgage rates reverse course, rise" (4-24-14)
"Mortgage rates inched higher after falling two weeks straight following an uptick in the 10-year treasury note and amid a week of soft housing data."
Mortgage Professional America – "Closings need less paperwork, says 69-page CFPB report" (4-24-14)
"The Consumer Financial Protection Bureau says mortgage closing documents desperately need streamlining – and it only took 69 pages to say it in."
DS News – "FHFA: HARP Refinances Drop in February" (4-24-14)
"Amid continued rising home prices and rising mortgage rates, the number of refinances achieved through the Home Affordable Refinance Program (HARP) is declining, according to the Federal Housing Finance Agency (FHFA). Even a slight drop in mortgage rates to 4.3 percent for the month did not bolster February's HARP refinances."
Housing Wire – "Altisource posts record service revenue in 1Q 2014" (4-24-14)
"Altisource Portfolio Solutions (ASPS) posted record service revenue, net income attributable to shareholders and diluted earnings per share."
Bloomberg – "D.R. Horton Earnings Beat Estimates as Home Prices Climb" (4-24-14)
"D.R. Horton Inc. (DHI), the largest U.S. homebuilder by revenue, reported fiscal second-quarter earnings that beat analyst estimates as prices and orders climbed."
DS News – "Massachusetts Home Sales Decrease from Low Inventory" (4-24-14)
"For four out of the last five months, single-family home sales have decreased in the Bay State.  This trend is seen by some as a simple problem in availability."
Hesperia, California hard money loan closed by The Norris Group private lending. Real estate investor received loan for $98,000 on a 3 bedroom, 2 bathroom home appraised for $155,000.
Bruce Norris of The Norris Group will be presenting the Real Estate Market Update with AOA in Long Beach on Thursday, May 15, 2014.
Bruce Norris of The Norris Group will be presenting the Real Estate Market Update with TIGAR in Corona on Thursday, May 22, 2014.
Bruce Norris of The Norris Group will be presenting Secrets to Becoming Wealthy with FIBI Long Beach on Thursday, May 29, 2014.
Looking Back:
The Mortgage Bankers Association reported mortgage applications increased by 0.2% from the previous week.  HUD consolidated their Office of Multifamily Programs down to 10 sites, which was expected to help the organization save $45 million.  The NAHB reported both single and multifamily housing starts were expected to increase into the double-digits this year, although growth was still not expected to reach its full potential.
For more information about The Norris Group's California hard money loans or our California Trust Deed investments, visit the website or call our office at 951-780-5856 for more information. For upcoming California real estate investor training and events, visit The Norris Group website and our California investor calendar. You'll also find our award-winning real estate radio show on KTIE 590am at 6pm on Saturdays or you can listen to over 170 podcasts in our free investor radio archive.