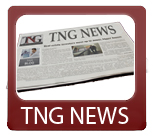 Today's News Synopsis:
According to the Mortgage Bankers Association, mortgage applications decreased 4.6% from last week.  Existing home sales increased 6.5% to 5.39 million in July.  This is up from 5.06 million the month prior.  Almost a year after Hurricane Sandy struck, several condominiums and cooperatives were shown to not be eligible to receive grants from FEMA.

In The News:

Housing Wire – "Housing braces for looming QE3 tapering consequences" (8-21-13)
"All signs are pointing to a new 'normal" in housing as fiscal drag continues to wane and a rebound in business investment spurs growth."
Inman – "Home sales surge in July despite higher interest rates" (8-21-13)
"Existing-home sales increased 6.5 percent to a seasonally adjusted annual rate of 5.39 million in July, up from a downwardly revised rate of 5.06 million in June, according to the National Association of Realtors (NAR)."
CNN Money – "Families scramble to pay for college" (8-21-13)
"Families are still losing the college savings race: More are tucking away money, but they're falling painfully short as tuition continues to climb."
Bloomberg – "Fannie Mae Sees Jobs, Easier Terms Sustaining Home Sales" (8-21-13)
"More jobs and easier loan terms will boost demand for new mortgages in the second half of this year as homebuyers shrug off higher interest rates, according to a Fannie Mae forecast issued today."
NAHB – "NAHB and EEBA Team Up to Offer Superior Education Opportunities for Building and Design Industry" (8-21-13)
"Before now, building professionals experienced building science education offered by the Energy and Environmental Building Alliance (EEBA) and the National Association of Home Builders (NAHB) in separate venues and events."
Mortgage Bankers Association – "Mortgage Applications Decrease in Latest MBA Weekly Survey" (8-21-13)
"Mortgage applications decreased 4.6 percent from one week earlier, according to data from the Mortgage Bankers Association's (MBA) Weekly Mortgage Applications Survey for the week ending August 16, 2013."
DS News – "Altisource Announces Deal to Buy Equator" (8-21-13)
"Altisource Portfolio Solutions, a global provider of services for the real estate, mortgage, and consumer debt industries, announced plans to acquire Equator, a solutions provider for the mortgage and real estate industries."
Realty Times – "Condos and Co-ops Not Eligible For Storm Relief" (8-21-13)
"Thousands of condominiums and housing cooperatives that were damaged when Hurricane Sandy struck the East Coast last year learned – after the fact – that they were not eligible for money grants from the Federal Emergency Management Agency (FEMA)."
San Bernardino, California hard money loan closed by The Norris Group private lending. Real estate investor received loan for $71,000 on a 3 bedroom, 1 bathroom home appraised for $104,000.
Bruce Norris of The Norris Group will be speaking at SJREI Poised to Pop Thursday, September 5, 2013.
Bruce Norris will be presenting How to Make a Million in 24 Months in San Jose on Saturday, September 7, 2013.
Bruce Norris will be presenting InvestClub for Women Poised to Pop on Tuesday, September 17, 2013.
On Friday, October 18, Bruce Norris will be presenting the 6th annual I Survived Real Estate

Looking Back:
According to the latest 2012 Home Buyer/Seller Satisfaction Study released by J.D. Power and Associates, customers were less satisfied leading real estate brokerages would continue educating their clients and following up.  Despite a decrease in consumer spending in the second quarter and impending fiscal cliff, housing continued to show positive signs and was leading to more optimism with Fannie Mae.  The consumer credit default index decreased in July for the seventh month in a row.
For more information about The Norris Group's California hard money loans or our California Trust Deed investments, visit the website or call our office at 951-780-5856 for more information. For upcoming California real estate investor training and events, visit The Norris Group website and our California investor calendar. You'll also find our award-winning real estate radio show on KTIE 590am at 6pm on Saturdays or you can listen to over 170 podcasts in our free investor radio archive.