Sources:
Home prices post strongest growth in 6 years
July construction levels break months of gains: Commerce Department
Mortgage Applications Decrease in Latest MBA Weekly Survey
FHA streamline refinances increase 42% in July
Mortgage rates down again
First-Time Unemployment Claims in Surprise Drop
Redefaults on private modifications cut by more than half
FHA streamline refinances increase 42% in July
Freddie Mac Offers Disaster Relief for Borrowers Affected by Isaac
Foreclosure-Focused Reality TV Show to Debut in October
San Bernardino housing market improves without eminent domain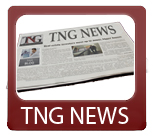 Today's News Synopsis:
In this week's video, Aaron Norris gives the news of the week in the world of real estate and other big news of the week.  In a big news story, fewer people are hiring, although the unemployment rate itself actually decreased.  Home prices have increased 4% so far this year according to the Lender Processing Services.  HARP refinanced 96,000 Fannie and Freddie mortgages in July, down 23% from June.
In The News:

CNN Money – "August jobs report: Hiring slows, unemployment falls" (9-7-12)
"The labor market lost momentum last month as job growth fell to a disappointingly slow pace. The unemployment rate also fell, as more people stopped looking for jobs."
Housing Wire – "HARP refis drop 23% in July" (9-7-12)
"Roughly 96,000 Fannie Mae and Freddie Mac mortgages refinanced under an expanded Home Affordable Refinance Program in July, down 23% from the previous month, according to the Federal Housing Finance Agency."
Inman – "Trulia: IPO will be 5 million shares" (9-7-12)
"Real estate search and marketing portal Trulia Inc. said today it expects to to raise about $66 million after expenses in an initial public offering of 5 million shares if the company's stock is priced at $15 a share, the midpoint of a $14 to $16 estimated offering price range."
Realty Trac – "Heat Map: Foreclosures in Obama's First Term" (9-7-12)
"Four of the top 10 states with the highest percentage of housing units foreclosed are considered swing states in the upcoming presidential election, according to Politico."
Housing Wire – "MRP could net 30% profit on expanded eminent domain plans" (9-7-12)
"A plan local governments are considering to seize underwater mortgages out of investor bonds through eminent domain now targets home loans already delinquent or in default, according to lead investors in the proposal."
DS News – "HUD Secures Settlement for Couple in Discrimination Complaint" (9-7-12)
"HUD announced Friday that a $20,000 settlement has been reached with Land Home Financial Services (LHFS) to resolve allegations of discriminatory practices based on maternity status."
AOL Real Estate – "Housing Crisis Turns Some Ex-Homeowners Into Lifelong Renters" (9-7-12)
"As foreclosures continued to push more people out of their homes, homeownership in the U.S. fell to the lowest level in 15 years to a rate of 65.4 percent in the first quarter of 2012, according to Census Bureau data. The rate was 69 percent at the end of 2005, the bureau said."
Housing Wire- "LPS: Home prices up 4% in 2012″ (9-7-12)
"Home prices increased 4% from the start of the year but remained little changed from one year ago, according to Lender Processing Services ($28.87 0.14%) data."
Lancaster, California hard money loan closed by The Norris Group private lending. Real estate investor received loan for $73,000 on a 3 bedroom, 2 bathroom home appraised for $123,000.
Bruce Norris of The Norris Group will be at the Real Estate Investment Expo in Santa Clara Saturday, September 8, 2012.
Bruce Norris of The Norris Group will be at the Los Angeles Real Estate Investors Association on Tuesday, September 11, 2012.
Bruce Norris of The Norris Group will be at the InvestClub for Women in Los Angeles Tuesday, September 18, 2012.
Looking Back:
Realty Times reported mortgage rates continued to remain steady due to people not wanting to take risks with the slow economy.  Mortgage applications decreased 4.9%, according to the Mortgage Bankers Association.  Los Angeles times reported an increase in the number of jobs posted and job openings in July 2011, but the number of people looking for jobs continued to remain high.
For more information about The Norris Group's California hard money loans or our California Trust Deed investments, visit the website or call our office at 951-780-5856 for more information. For upcoming California real estate investor training and events, visit The Norris Group website and our California investor calendar. You'll also find our award-winning real estate radio show on KTIE 590am at 6pm on Saturdays or you can listen to over 170 podcasts in our free investor radio archive.
Tags: Aaron Norris, bruce norris, Bureau of Labor Statistics, fannie mae, Federal Housing Finance Agency, foreclosure, freddie mac, harp, homeownership, HUD, labor market, Land Home Financial Services, Lender Processing Services, the norris group, The Norris Group Real Estate Headline Roundup, trulia, unemployment