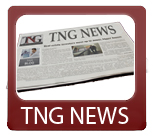 Today's News Synopsis:
The Mortgage Bankers Association reported mortgage applications decreased 2.5% last week.  At the same time, refinanced FHA mortgages increased 42% in July.  That same month, commercial real estate loan prices decreased to 88.3% after having been on the rise for seven months in a row.

In The News:

Housing Wire – "Foreclosure sales drop to lowest level since 2008: Clear Capital" (9-4-12)
"Roughly 20% of home sales in the three months ending in August were previously foreclosed homes, a drop from more than 26% for the previous three months and the lowest percentage since April 2008, according to analytics firm Clear Capital."
DS News – "REO Saturation Rate Falls for First Time in 2012: Clear Capital " (9-5-12)
"While home prices remained little changed, the REO saturation rate fell for the first time this year, according to Clear Capital's Home Data Index Market report, which included data to the end of August."
Mortgage Bankers Association – "Mortgage Applications Decrease in Latest MBA Weekly Survey" (9-5-12)
"Mortgage applications decreased 2.5 percent from one week earlier, according to data from the Mortgage Bankers Association's (MBA) Weekly Mortgage Applications Survey for the week ending August 31, 2012."
CNN Money – "Housing improves in hard-hit swing states" (9-5-12)
"California credit unions took advantage of the Home Affordable Refinance Program and originated twice as many home loans in second quarter than the previous three months."
Housing Wire – "Romney housing plan accuses Obama of slowing economic recovery"(9-5-12)
"Republican presidential candidate Mitt Romney on Tuesday night released a brief overview of his housing policy, should his bid for election be successful.'"
Inman – "NAR: median days on market shrinks to 69″ (9-5-12)
"If a six-month supply of homes for sale represents a good balance between demand from buyers and sellers, homes in balanced markets will typically be listed for about six weeks before they sell, the National Association of Realtors said today in announcing a new metric, median days on market."
Housing Wire – "FHA streamline refinances increase 42% in July" (9-5-12)
"Lenders refinanced 42% more Federal Housing Administration mortgages in July than the month before under a new streamlined program, according to government data."
DS News – "CRE Loan Prices Slip in July" (9-5-12)
"After seven straight months of gains, commercial real estate (CRE) loan prices took a slight dip in July, DebtX reported Wednesday."
Bloomington, California hard money loan closed by The Norris Group private lending. Real estate investor received loan for $52,000 on a 2 bedroom, 1 bathroom home appraised for $95,000.
Bruce Norris of The Norris Group will be at the Real Estate Investment Expo in Santa Clara Saturday, September 8, 2012.
Bruce Norris of The Norris Group will be at the Los Angeles Real Estate Investors Association on Tuesday, September 11, 2012.
Bruce Norris of The Norris Group will be at the InvestClub for Women in Los Angeles Tuesday, September 18, 2012.
For more information about The Norris Group's California hard money loans or our California Trust Deed investments, visit the website or call our office at 951-780-5856 for more information. For upcoming California real estate investor training and events, visit The Norris Group website and our California investor calendar. You'll also find our award-winning real estate radio show on KTIE 590am at 6pm on Saturdays or you can listen to over 170 podcasts in our free investor radio archive.
Tags: bruce norris, Clear Capital, commercial real estate, federal housing administration, Home Data Index Market Report, Mitt Romney, mortgage applications, mortgage bankers association, NAR, reo, the norris group, Weekly Mortgage Applications Survey