Sources:
Missouri Bank Failure Brings Tally to 42
California home sales decline in August; median price hits four-year high, C.A.R. says
List of Improving Markets Rises to 99 in September: NAHB
Builder Confidence Continues to Gain Momentum in September
Shrinking inventory bolstering many housing markets
First-Time Jobless Claims Dip, Remain Elevated
Mortgage rates return to record lows
Fannie Mae moving REO management in-house
FHFA targets g-fee boost in five states
Real Estate Investment Realties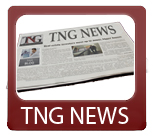 Today's News Synopsis:
In this week's video, Aaron Norris gives the news of the week in the world of real estate and other big news of the week.  Mitt Romney announced in his latest housing plan that he intends to make changes to the GSEs and help homeowners find alternatives to foreclosures more easily.  As of July, home prices are continuing to increase with prices seeing a 0.9% increase that month.
In The News:

CNN Money – "The poor do have jobs" (9-21-12)
"Millions of poor Americans who don't pay federal income taxes actually do have jobs. They just earn too little to pay taxes, and in some cases, to escape poverty."
DS News – "Home Prices Continue Upward Trend in July: FNC" (9-21-12)
"The picture gets rosier for housing as home prices continue their climb back to the top.  One recent price index puts the July increase for prices at 0.9 percent, with prices achieving their first sustained recovery on a year-over-year basis since the market went bust in 2007."
Housing Wire – "Investors raise $8 billion for REO" (9-21-12)
"Larger Wall Street investors rushing into the REO market have raised between $6 billion and $8 billion for acquisitions, according to analysts at investment bank Keefe, Bruyette & Woods."
Realty Trac – "Foreclosure Flipping is Back" (9-21-12)
"Flipping is back.  During the real estate boom, flippers used mortgages to finance deals. Now, a new breed of all-cash foreclosure flippers is dominating the topsy-turvy foreclosure flipping market."
Inman – "Rising prices will drive housing sales for years to come" (9-21-12)
"The market response to QE3 has been different than to the first and and second rounds of "quantitative easing." It's subdued this time."
Housing Wire – "Romney vows to make foreclosure prevention easier" (9-21-12)
"In his latest housing plan, Republican presidential nominee Mitt Romney promised to reform Fannie Mae and Freddie Mac along with President Obama's foreclosure prevention programs."
DS News – "BLS Breaks Down Unemployment Stats, West Region Still Hurting Most" (9-21-12)
"While the national unemployment dropped in August, some regions are still reeling from above-average jobless rates, the Bureau of Labor Statistics (BLS) reported Friday."
Housing Wire – "Homebuilding gains impressive, but not convincing" (9-21-12)
"Builder KB Home's ($14.12 1.01%) third-quarter profit perfectly illustrates the modest recovery taking hold in the homebuilding segment, but economists are not sure how far the recovery will go."
DS News- "Guests Filling Up Vacation Properties at Higher Rate: HomeAway" (9-21-12)
"Owners of vacation rental properties reported higher occupancy rates this year compared to last summer, according to a report from HomeAway, an online marketplace for vacation rentals."
Rialto, California hard money loan closed by The Norris Group private lending. Real estate investor received loan for $122,000 on a 3 bedroom, 2 bathroom home appraised for $185,000.
Bruce Norris of The Norris Group will be at the Real Wealth Game Changers Expo in Costa Mesa Friday-Sunday, September 28-30, 2012.
Bruce Norris of The Norris Group will be at the Apartment Owners Association in Los Angeles on Wednesday, October 17, 2012.
The Norris Group is holding its fifth annual I Survived Real Estate 2012 in Yorba Linda on Friday, October 19, 2012
Looking Back:
CNN Money reported that existing home sales increased 7.7%.  Mortgage rates were still at their lowest, but not showing any signs of change.  Mortgage delinquencies increased .08% in August from July, although market conditions were expected to improve according to CreditForecast.com's latest report.
For more information about The Norris Group's California hard money loans or our California Trust Deed investments, visit the website or call our office at 951-780-5856 for more information. For upcoming California real estate investor training and events, visit The Norris Group website and our California investor calendar. You'll also find our award-winning real estate radio show on KTIE 590am at 6pm on Saturdays or you can listen to over 170 podcasts in our free investor radio archive.
Tags: bruce norris, Bureau of Labor Statistics, fannie mae, foreclosure, freddie mac, HomeAway, homebuilding, KB Home, Keefe Bruyette & Woods, Mitt Romney, reo, the norris group, The Norris Group Real Estate Headline Roundup