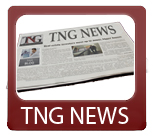 Today's News Synopsis:
Claims for unemployment decreased by 3,000 to 382,000 last week, although claims are still high.  Mortgage rates are at record lows once again with 30-year rates at 3.49% and 15-year at 2.77%.  The FHFA is planning to make changes to the guarantee fees charged by Fannie Mae and Freddie Mac in Connecticut, Florida, Illinois, New Jersey and New York.

In The News:

DS News – "First-Time Jobless Claims Dip, Remain Elevated " (9-20-12)
"First-time claims for unemployment insurance fell 3,000 to 382,000 for the week ended September 15, the Labor Department reported Thursday, topping market expectations."
Housing Wire – "Mortgage rates return to record lows" (9-20-12)
"The average 30-year fixed rate mortgage rate returned to record lows this week, while the 15-year set an all-time bottom, following the Federal Reserve's announcement of a new bond purchase plan."
Bloomberg – "Real Estate Investors Plan to Purchase More Homes in U.S." (9-20-12)
"Almost two-thirds of U.S. residential real estate investors plan to buy as many as or more homes in the next 12 months than they have in the past year even as prices rise, according to a survey released today."
Realty Times – "Homeless Face Unprecedented, Overwhelming Housing Shortage" (9-20-12)
"While the for-sale housing market sweats low inventories that threaten to prolong the housing recovery, low-income households face a far more devastating shortage of housing and that threatens millions of individuals with prolonged homelessness."
CNN Money – "Trulia stock soars in debut" (9-20-12)
"Real estate search firm Trulia (TRLA) kicked off life as a public company with a bang.  Trulia's stock opened 30% above its IPO price when it started trading on the New York Stock Exchange Thursday morning. It quickly gained momentum, rising as high as $24.10 mid-morning (nearly 43% above the IPO price)."
Housing Wire – "FHFA targets g-fee boost in five states" (9-20-12)
"The Federal Housing Finance Agency is targeting five states in its plan to adjust the guarantee fees Fannie Mae and Freddie Mac charge for single-family mortgages."
Bloomberg – "Bondholder Revenge Delayed Means $25 Billion Cost: Mortgages" (9-20-12)
"For the second time in less than a week, bank investors got a reminder the companies can't escape from bad mortgages sold during the U.S. housing boom."
DS News – "Survey: Economists Far More Optimistic on Future of Housing Prices" (9-20-12)
"A strengthening housing market in the past few months has economists making more bullish predictions about the recovery, Zillow revealed Thursday."
Perris, California hard money loan closed by The Norris Group private lending. Real estate investor received loan for $150,000 on a 3 bedroom, 2 bathroom home appraised for $250,000.
Bruce Norris of The Norris Group will be at the Real Wealth Game Changers Expo in Costa Mesa Friday-Sunday, September 28-30, 2012.
Bruce Norris of The Norris Group will be at the Apartment Owners Association in Los Angeles on Wednesday, October 17, 2012.
The Norris Group is holding its fifth annual I Survived Real Estate 2012 in Yorba Linda on Friday, October 19, 2012
Looking Back:
Bloomberg reported that the number of homes being built was at a three-month low, lower than what was predicted in August.  However, NAHB reported permits for new homes increased for both single-family and multifamily housing units.  Median prices for homes in California were at their highest for 2011.  The Senate held a hearing to discuss possible solutions for dealing with foreclosures.
For more information about The Norris Group's California hard money loans or our California Trust Deed investments, visit the website or call our office at 951-780-5856 for more information. For upcoming California real estate investor training and events, visit The Norris Group website and our California investor calendar. You'll also find our award-winning real estate radio show on KTIE 590am at 6pm on Saturdays or you can listen to over 170 podcasts in our free investor radio archive.
Tags: bruce norris, fannie mae, Federal Housing Finance Agency, Federal Reserve, freddie mac, guarantee fee, labor department, the norris group, trulia, zillow