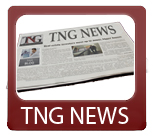 Today's News Synopsis:
Builder confidence increased for the fifth month in a row to 40 according to the National Association of Home Builders.  According to recent data from both Standard & Poor's and Experien, for eight months straight now fewer people are defaulting on their mortgages.  Housing inventory decreased 18.68% from last year, leading to a stabilization in several housing markets.

In The News:

NAHB – "Builder Confidence Continues to Gain Momentum in September" (9-18-12)
Builder confidence in the market for newly built, single-family homes rose for a fifth consecutive month in September to a level of 40 on the National Association of Home Builders/Wells Fargo Housing Market Index (HMI), released today.  This latest three-point gain brings the index to its highest reading since June of 2006."
Housing Wire – "Housing in most markets stable or in recovery: Realtors" (9-18-12)
"Most U.S. housing markets are stable or in recovery with a few industrial areas still battling high unemployment and a weak real estate market, the National Association of Realtors said Tuesday."
Inman – "Shrinking inventory bolstering many housing markets" (9-18-12)
"The number of homes for sale nationwide fell 18.68 percent from a year ago in August, to 1.84 million, Realtor.com reported today, continuing a trend that's manifested itself every month so far this year."
Realty Times – "California Revises Broker Requirements" (9-18-12)
"Just a few weeks ago California Governor, Jerry Brown, signed into law a piece of legislation that will make it more difficult for some people to obtain a real estate broker license."
CNN Money – "Bankers nabbed in bid-rigging scandal" (9-18-12)
"A federal crackdown is proceeding quietly against bankers accused of systematically defrauding states, local governments and non-profits."
Bloomberg – "Fannie Mae Audit Finds BofA Wasn't Overpaid for Servicing Rights" (9-18-12)
"Fannie Mae didn't give Bank of America Corp. special consideration in agreeing to pay more than $500 million to transfer servicing of 384,000 mortgages to firms more likely to prevent foreclosures, a U.S. auditor said."
Realty Trac – "Is the REO Boom Over?" (9-18-12)
"For five years, foreclosures and bank-owned REOs, have dominated the real estate landscape nationwide."
DS News – "Fannie Mae Projects 'Sluggish' Economic Growth for 2012″ (9-18-12)
"Economic growth isn't looking good for the rest of the year, according to Fannie Mae's Economic & Strategic Research Group."
Bloomberg – "NAR calls for easier mortgage lending" (9-18-12)
"While home values increased in July from a year earlier in 42 states, New Jersey prices fell 0.8 percent, according to CoreLogic (CLGX), a real estate services company based in Santa Ana, California."
Housing Wire – "Mortgage defaults keep declining" (9-18-12)
"Fewer borrowers defaulted on their first mortgage than for the eighth straight month, according to consumer credit data from Standard & Poor's and Experian, keeping the trend alive for all of 2012."
Glendora, California hard money loan closed by The Norris Group private lending. Real estate investor received loan for $250,000 on a 4 bedroom, 2 bathroom home appraised for $400,000.
Bruce Norris of The Norris Group will be at the InvestClub for Women in Los Angeles today, September 18, 2012.
Bruce Norris of The Norris Group will be at the InvestClub for Women in Orange County Wednesday, September 19, 2012.
Bruce Norris of The Norris Group will be at the Real Wealth Game Changers Expo in Costa Mesa Friday-Sunday, September 28-30, 2012
For more information about The Norris Group's California hard money loans or our California Trust Deed investments, visit the website or call our office at 951-780-5856 for more information. For upcoming California real estate investor training and events, visit The Norris Group website and our California investor calendar. You'll also find our award-winning real estate radio show on KTIE 590am at 6pm on Saturdays or you can listen to over 170 podcasts in our free investor radio archive.
Tags: Bank of America, bruce norris, builder confidence, California, CoreLogic, Economic & Strategic Research Group, Experian, fannie mae, foreclosures, inventory, Jerry Brown, NAHB, national association of realtors, New Jersey, reos, Standard & Poor's, the norris group, Wells Fargo Housing Market Index