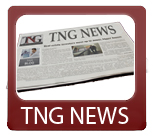 Today's News Synopsis:
After weeks of no closures, another bank closed in Missouri last Friday, bringing the new total now to 42.  Home prices in California increased 2.3% last month to their highest in four years and for the fifth month in a row.  However, month-over-month prices decreased 3.4% from July.  The number of improving markets is now at 99 as of this month.

In The News:

Sacramento Business Journal – "It's much cheaper to buy than rent in Sacramento" (9-14-12)
"New information from Trulia, which tracks residential real estate values, contends home prices and interest rates are so low that it is 39 percent cheaper to buy a house than to rent the same size property in the Sacramento region."
Housing Wire – "Fannie Mae moving REO management in-house" (9-17-12)
"The use of third parties to help Fannie Mae sell its REO properties is coming to an end.  Fannie Mae notified remaining vendors that the government-sponsored enterprise will transition all REO sales work completely to Fannie Mae's in-house teams over the course of the next several months."
DS News – "Missouri Bank Failure Brings Tally to 42″ (9-17-12)
"Truman Bank became the 42nd community bank to shutter its doors on Friday, falling under the weight of bad commercial loans with $282.3 million in total assets."
Realty Times – "Real Estate Outlook: Days on Market Shrinking" (9-17-12)
"The National Association of Realtors has adjusted the way they measure the typical amount of time it takes for a home to sell and this new scale shows days on market are shrinking."
Mortgage Bankers Association – "Pete Mills to Lead MBA's Residential Policy and Member Services" (9-17-12)
"David H. Stevens, President and CEO of the Mortgage Bankers Association (MBA), today announced the appointment of Pete Mills as Senior Vice President, Residential Policy and Member Services, effective October 1, 2012."
DS News – "List of Improving Markets Rises to 99 in September: NAHB" (9-17-12)
"The number of improving housing markets in September climbed to 99 from 80 in August, according to the National Association of Home Builders (NAHB)/First American Improving Markets Index (IMI)."
Housing Wire – "CFPB, HUD face disparate impact mortgage lending dilemma" (9-17-12)
"Lenders wanting to know the exact definition of discriminatory lending will have to wait until the Consumer Financial Protection Bureau releases its final ability-to-repay rule under the Dodd-Frank Act next January."
DS News – "Improving the Appraisal Process to Minimize Risks: Report" (9-17-12)
"Appraisals may assign a home with one exact specific value, but in reality, a home's value tends to fall into a price range due to a number of different factors, according to a Home Value Forecast report released by Pro Teck Valuation Services and Collateral Analytics."
Housing Wire – "NAR calls for easier mortgage lending" (9-17-12)
"Regulators and lenders could spur the creation of 250,000 to 350,000 jobs by easing tight lending standards that are causing an overcorrection in the space, the National Association of Realtors said Monday."
Inman – "California home prices reach 4-year high" (9-17-12)
"Persistently declining for-sale home inventory helped push the median price of California homes up to its highest level in four years in August, according to a report released today from the California Association of Realtors."
Fullerton, California hard money loan closed by The Norris Group private lending. Real estate investor received loan for $420,000 on a 4 bedroom, 3 bathroom home appraised for $752,000.
Bruce Norris of The Norris Group will be at the InvestClub for Women in Los Angeles tomorrow, September 18, 2012.
Bruce Norris of The Norris Group will be at the InvestClub for Women in Orange County Wednesday, September 19, 2012.
Bruce Norris of The Norris Group will be at the Real Wealth Game Changers Expo in Costa Mesa Friday-Sunday, September 28-30, 2012
For more information about The Norris Group's California hard money loans or our California Trust Deed investments, visit the website or call our office at 951-780-5856 for more information. For upcoming California real estate investor training and events, visit The Norris Group website and our California investor calendar. You'll also find our award-winning real estate radio show on KTIE 590am at 6pm on Saturdays or you can listen to over 170 podcasts in our free investor radio archive.
Tags: bruce norris, California Association of Realtors, Collateral Analytics, Consumer Financial Protection Bureau, David Stevens, Dodd-Frank Act, fannie mae, First American Improving Markets Index, Home Value Forecast, Missouri, mortgage bankers association, National Association of Home Builders, national association of realtors, Pro Teck Valuation Services, reo, the norris group, trulia, Truman Bank