Sources:
Real Estate Outlook: Pending Home Sales Rise
Mortgage Applications Increase in Latest MBA Weekly Survey
Buying beats renting in all 100 largest U.S. metros
Isaac Pushes Up 1st Time Unemployment Claims
Home price gains drive drop in underwater mortgages
Senators Introduce Refi Bill to Expand HARP, C.A.R. Expresses Support
U.S. credit rating hinges on Congress – Moody's
FHFA drafting white paper on Fannie, Freddie reform
California lawmaker introduces bill to stop eminent domain nationally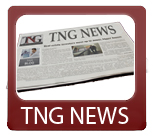 Today's News Synopsis:
In this week's video, Aaron Norris gives the news of the week in the world of real estate and other big news of the week.  Bank of America has reached a settlement with the Justice Department regarding loan discrimination by the bank.  The delinquency rate for commercial mortgage-backed securities decreased again for the fourth month in a row to 8.37%.
In The News:

DS News – "BofA Reaches Settlement to Resolve Disability Discrimination Suit " (9-14-12)
"The Justice Department announced Thursday that it has reached a settlement with Bank of America over allegations of loan discrimination against disability income recipients."
Housing Wire – "Fitch: CMBS delinquency rate dips for fourth straight month" (9-14-12)
"The percentage of delinquent loans tied to commercial mortgage-backed securities declined for the fourth straight month in August, according to Fitch Ratings."
Bloomberg – "Mortgage-Bond Spreads Fall to Record Low as Fed Starts Buying" (9-14-12)
"A measure of relative yields on Fannie Mae and Freddie Mac mortgage securities that guide U.S. home-loan rates tumbled to the lowest on record after the Federal Reserve said it will expand its holdings with monthly purchases of $40 billion of government-backed housing debt."
Realty Times – "Favorable Mortgage Rates Help Housing Market Confidence" (9-14-12)
"While conditions continue to show signs of improvement, favorable mortgage rates are helping housing market confidence amongst consumers. According to Fannie Mae's National Housing Survey for August, 35% of survey participants expect home prices to rise over the next year."
CNN Money – "Who are the unbanked?" (9-14-12)
"Nearly 10 million households across the country are living without a bank account. And in some states, these residents make up a big slice of the population."
DS News – "Administration Finds Servicers Better at Implementing Mods " (9-14-12)
"The continuation of improvements in the housing sector and servicer performance were a key focus in the Obama Administraton's housing scorecard and Making Home Affordable Program report."
Housing Wire – "QE3 may nudge more home sales to investors" (9-14-12)
"The latest stimulus from the Federal Reserve may spur more home sales, just not to the intended buyers."
Realty Times- "The List Of Improving Housing Markets Is Increasing " (9-14-12)
"If you've been keeping a list, then, just like Santa, you'd better check it twice–not for who's naughty or nice–but rather which real estate markets are improving. According to the National Association of Home Builders (NAHB), 'the number of improving housing markets across the country rose to 99 in September'."
San Diego, California hard money loan closed by The Norris Group private lending. Real estate investor received loan for $102,000 on a 3 bedroom, 2 bathroom home appraised for $185,000.
Bruce Norris of The Norris Group will be at the InvestClub for Women in Los Angeles Tuesday, September 18, 2012.
Bruce Norris of The Norris Group will be at the InvestClub for Women in Orange County Wednesday, September 19, 2012.
Bruce Norris of The Norris Group will be at the Real Wealth Game Changers Expo in Costa Mesa Friday-Sunday, September 28-30, 2012
Looking Back:
The Los Angeles Times reported the sale of homes rose in August 2011, despite a continuing decrease in prices.  According to the latest MBA weekly survey released the previous week, the number of mortgage applications increased 6.3%.  A Senate subcommittee feared risks and negative results in Obama's plan for refinancing millions of underwater borrowers.
For more information about The Norris Group's California hard money loans or our California Trust Deed investments, visit the website or call our office at 951-780-5856 for more information. For upcoming California real estate investor training and events, visit The Norris Group website and our California investor calendar. You'll also find our award-winning real estate radio show on KTIE 590am at 6pm on Saturdays or you can listen to over 170 podcasts in our free investor radio archive.
Tags: Aaron Norris, Bank of America, bruce norris, commercial mortgage backed securities, fannie mae, Federal Reserve, fitch ratings, freddie mac, Justice Department, loan discrimination, mortgage rates, NAHB, National Housing Survey, the norris group