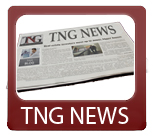 Today's News Synopsis:
Mortgage rates continue to remain at their same levels according to the recent Primary Mortgage Market Survey.  30-year mortgage rates remain fixed at 3.55%, while 15-year rates remain at 2.85%.  More people are purchasing homes as opposed to renting according to a recent Trulia survey.  CoreLogic reported the states with the strongest real estate market are also the states with large amounts of oil.

In The News:

DS News- "Mortgage Rates Flat as Investors Await Stimulus News " (9-13-12)
"Mortgage rates saw little change this week as investors await news from the Federal Open Markets Committee (FOMC) about a possible third round of quantitative easing."
Housing Wire – "California lawmaker introduces bill to stop eminent domain nationally" (9-13-12)
"Rep. John Campbell, R-Calif., introduced federal legislation Thursday to prohibit the government from backing mortgages in areas where underwater loans are seized through eminent domain."
Bloomberg – "Commercial-Mortgage Bond Sales Signal Growing Appetite for Risk" (9-13-12)
"Investors are devouring commercial- mortgage bonds at the fastest pace since 2007, with a deal that incorporates an underwriting practice that helped fuel the bubble sold at the tightest relative yields in 18 months."
DS News – "Report: Oil State Markets Strongest in the Country" (9-13-12)
"According to CoreLogic's most recent MarketPulse release, the strongest real estate markets in the country right now have one thing in common: Black gold."
Realty Times – "Four of Five Americans Unwilling to Buy a Home, Despite Homeownership Advantages" (9-13-12)
"Record low mortgage rates and affordable home prices aren't enough to encourage more Americans to take the home-buying plunge."
Inman – "Buying beats renting in all 100 largest U.S. metros" (9-13-12)
"Despite recent price increases in many markets, it's now cheaper to own a home than rent in all 100 of the largest U.S. metro areas, thanks to climbing rents and low mortgage rates and tax breaks for homeowners, according to a rent-vs.-buy report released today by real estate search site Trulia."
DS News – "Isaac Pushes Up 1st Time Unemployment Claims" (9-13-12)
"First-time claims for unemployment jumped 15,000 to 382,000 for the week ended September 8, the Labor Department reported Thursday.."
Bloomberg – "Illinois Foreclosures Surging Lure Investors: Mortgages" (9-13-12)
"Illinois soared to the highest foreclosure rate in the U.S. last month as job losses mounted, luring investors like Waypoint Real Estate Group LLC that scoured the state for homes priced at half of peak values."
La Puente, California hard money loan closed by The Norris Group private lending. Real estate investor received loan for $162,000 on a 4 bedroom, 2 bathroom home appraised for $270,000.
Bruce Norris of The Norris Group will be at the InvestClub for Women in Los Angeles Tuesday, September 18, 2012.
Bruce Norris of The Norris Group will be at the InvestClub for Women in Orange County Wednesday, September 19, 2012.
Bruce Norris of The Norris Group will be at the Real Wealth Game Changers Expo in Costa Mesa Friday-Sunday, September 28-30, 2012.
Looking Back:
According to Housingwire, Freddie Mac completed a new modification option they made available at the beginning of October 2011 that allowed mortgage servicers to more closely evaluate those eligible for the HAMP program.  Bloomberg reported the number of people who owed more than the worth of their property decreased, but this was due to the increase in foreclosures in the second quarter of 2011.  Foreclosures were especially seeing increases in the western states.
For more information about The Norris Group's California hard money loans or our California Trust Deed investments, visit the website or call our office at 951-780-5856 for more information. For upcoming California real estate investor training and events, visit The Norris Group website and our California investor calendar. You'll also find our award-winning real estate radio show on KTIE 590am at 6pm on Saturdays or you can listen to over 170 podcasts in our free investor radio archive.
Tags: bruce norris, CoreLogic, eminent domain, fannie mae, Federal Open Markets Committee, Federal Reserve, freddie mac, Illinois, John Campbell, labor department, the norris group, trulia