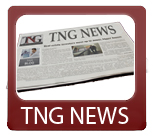 Today's News Synopsis:
A new refinance bill labeled the Responsible Homeowner Refinancing Act was introduced yesterday by the Senate that will bring extra changes to the HAMP program.  Moody's announced the U.S. will lose its AAA credit rating unless Congress comes up with a plan to reduce the debt.  Edward DeMarco announced a new plan is being drafted to bring changes to the government-sponsored enterprises.

In The News:

Bloomberg – "Mortgage Putback Threat Reduced for Lenders Under New U.S. Rules" (9-11-12)
"The U.S. overseer of Fannie Mae and Freddie Mac, seeking to reduce the threat that banks will have to buy back flawed mortgages from the two firms, laid out new rules designed to spur lending and ease the housing crunch."
Housing Wire – "Freddie Mac clears mortgage principal reduction in more states" (9-11-12)
"Freddie Mac will allow mortgage servicers to apply federal taxpayer dollars to reduce principal or pay past due balances for struggling borrowers in all states that have designed such programs."
DS News – "ForeclosureRadar: Foreclosure Starts Down Dramatically in August " (9-11-12)
"ForeclosureRadar released its Foreclosure Report for August on Monday, revealing that foreclosure starts fell dramatically during the month."
Realty Times – "Demographics Will Boost Canadian Housing Demand" (9-11-12)
"After booming for more than a decade, the housing market in Canada is expected to level off during the next two or three years."
CNN Money – "U.S. credit rating hinges on Congress – Moody's" (9-11-12)
"Next year will be a pivotal one for the United States' credit standing.   Moody's said Tuesday it would likely strip the United States of its sterling AAA rating if lawmakers fail to produce a long-term debt reduction plan next year."
Housing Wire – "FHFA drafting white paper on Fannie, Freddie reform" (9-11-12)
"Federal Housing Finance Agency Acting Director Ed DeMarco shared a tentative plan on government-sponsored enterprise reform while speaking to the American Mortgage Conference in Raleigh, N.C., on Monday."
DS News – "Senators Introduce Refi Bill to Expand HARP" (9-11-12)
"Lawmakers introduced a new bill on Monday with plans to once more revamp the Home Affordable Refinance Program for current borrowers with eligible loans with Fannie Mae and Freddie Mac."
Housing Wire – "Cost of housing meltdown rivals GDP: MBA conference" (9-11-12)
"The housing crisis cost the nation about $13 trillion when tallying all losses from lawsuits, mortgage-backed securities litigation and taxpayer bailouts, a representative with fraud analytics firm Interthinx said."
Canoga Park, California hard money loan closed by The Norris Group private lending. Real estate investor received loan for $55,000 on a 1 bedroom, 1 bathroom home appraised for $124,000.
Bruce Norris of The Norris Group will be at the Los Angeles Real Estate Investors Association today, September 11, 2012.
Bruce Norris of The Norris Group will be at the InvestClub for Women in Los Angeles Tuesday, September 18, 2012.
Bruce Norris of The Norris Group will be at the InvestClub for Women in Orange County Wednesday, September 19, 2012.
For more information about The Norris Group's California hard money loans or our California Trust Deed investments, visit the website or call our office at 951-780-5856 for more information. For upcoming California real estate investor training and events, visit The Norris Group website and our California investor calendar. You'll also find our award-winning real estate radio show on KTIE 590am at 6pm on Saturdays or you can listen to over 170 podcasts in our free investor radio archive.
Tags: bruce norris, Ed DeMarco, fannie mae, Federal Housing Finance Agency, foreclosure starts, ForeclosureRadar, freddie mac, hamp, Interthinx, Moody's, mortgage bankers association, the norris group