Sources:
Georgia Sees 9th Bank Fall; National Tally at 39
Real Estate Outlook: Home Sales Decline in June
Case-Shiller Jumps a Record 2.2% in May
Personal Income Soared in June While Consumer Spending Dropped
CoreLogic: Annual foreclosures drop 24%
Second Quarter Commercial/Multifamily Mortgage Originations Up 25 Percent from Q2 2011
Refinance Applications Increase Again to Three-Year High in Latest MBA Weekly Survey
Private sector added 163,000 jobs in July
Private-label MBS market drops below $1 trillion
Refinancing Anxiety Pushes Protection Costs To Record: Mortgages
Mortgage bond investors doubtful house prices leveled
Idaho Judge Affirms Role of MERS as Trust Deed Beneficiary
Fed to keep interest rates low through 2014
Buying beats renting in most U.S. cities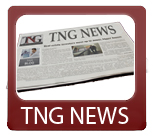 Today's News Synopsis:
In this week's video, Aaron Norris gives the news of the week in the world of real estate and other big news of the week.  The number of applications for FHA refi increased three times as much as before in June.  30-year fixed mortgage rates are up again at 3.55%.  Home prices increased again in May with the most in Delaware.
In The News:

Housing Wire – "Applications for FHA refis surge" (8-3-12)
"Borrower applications to refinance Federal Housing Administration mortgages nearly tripled in June in order to take advantage of grandfathered insurance premiums."
DS News – "Economy Surprises with 163k New Jobs in July, Unemployment Rate Up" (8-3-12)
"The nation added a surprising 163,000 jobs in July but the unemployment rate ticked up to 8.3 percent as the number of people working actually declined, the Bureau of Labor Statistics reported Friday."
Realty Times – "30-year Fixed-rate Mortgage Moves Up, Averages 3.55 Percent " (8-3-12)
"In Freddie Mac's results of its Primary Mortgage Market Survey®, fixed mortgage rates broke their streak of record-breaking lows and moving higher on mixed Eurozone and domestic economic data."
Bloomberg – "S&P Mulls Loosening CMBS Ratings Criteria After Freeze-Out" (8-3-12)
"Standard & Poor's, frozen out of the commercial-mortgage bond market since last year, is changing its method for rating the instruments in a way that may produce higher grades for some securities."
CNN Money – "Stocks soar on jobs report" (8-3-12)
"Stocks rallied Friday as a stronger-than-expected July jobs report helped lift markets for the week."
Inman – "Listing syndication here to stay" (8-3-12)
"The battle over whether brokers and agents should syndicate listings to portals owned by third parties like Zillow and Trulia was decided long ago, said a top executive with one of the two companies that handle most listing syndication."
Realty Trac – "Distressed Homeowners Face Additional Tax Burden in 2013″ (8-3-12)
"Let's face it. It's an election year and politicians are notorious for doing whatever it takes if they think it will put them in the good graces of voters. Even if that means taking on the Internal Revenue Service."
DS News – "LPS: Home Prices Up in May, Delaware Leading Charge" (8-3-12)
"Lender Processing Services (LPS) released Friday its latest Home Price Index (HPI) report, showing that prices increased both month-over-month and year-over-year."
La Habra, California hard money loan closed by The Norris Group private lending. Real estate investor received loan for $285,000 on a 6 bedroom, 4 bathroom home appraised for $494,000.
Bruce Norris of The Norris Group will be at the Real Estate Investment Expo in Santa Clara Saturday, September 8, 2012.
Bruce Norris of The Norris Group will be at the Los Angeles Real Estate Investors Association in Santa Clara Tuesday, September 11, 2012.
Bruce Norris of The Norris Group will be at the InvestClub for Women in Los Angeles Tuesday, September 18, 2012
Looking Back:
The Wall Street Journal reported that the number of homes for sale decreased significantly in several cities, but unfortunately inventory was at its lowest in five years.  According to the latest Mortgage Bankers Association survey, mortgage applications increased 7.1% from the previous week, although still not at levels they had been in the past.  Los Angeles Times reported layoffs were at the highest they had been in 16 months in the midst of a slow job market.
For more information about The Norris Group's California hard money loans or our California Trust Deed investments, visit the website or call our office at 951-780-5856 for more information. For upcoming California real estate investor training and events, visit The Norris Group website and our California investor calendar. You'll also find our award-winning real estate radio show on KTIE 590am at 6pm on Saturdays or you can listen to over 170 podcasts in our free investor radio archive.
Tags: Aaron Norris, bruce norris, Bureau of Labor Statistics, federal housing administration, freddie mac, Lender Processing Services, Primary Mortgage Market Survey, Standard & Poor's, the norris group, The Norris Group Real Estate Headline Roundup