Sources:
July Pending Home Sales Rebound
Home Values Rise in U.S. for First Time Since 2010: Economy
CoreLogic: Foreclosures decline 16% in July
Radar Logic: Share of June Distressed Sales Lowest Since 2008
Mortgage Applications Decrease in Latest MBA Weekly Survey
U.S. Mortgage Rates Decline for First Time in Five Weeks
Initial Jobless Claims Higher Than Expected
Spending Growth Tops Income in July
California Anti-Blight Bill Signed into Law
Attorney General Kamala D. Harris Announces Final Components of California Homeowner Bill of Rights Pass Legislature
L.A. sues 'slumlord' banks
U.S. Lenders Provided More Than $10 Billion in Mortgage Aid
Mortgage servicers provide $10.5 billion under AG foreclosure settlement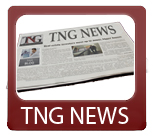 Today's News Synopsis:
In this week's video, Aaron Norris gives the news of the week in the world of real estate and other big news of the week.  Fannie Mae and Freddie Mac announced they will raise fees guaranteeing loans by 10 basis points.  After seeing increases over the past month, fixed mortgage rates are going back down again slightly according to the latest Freddie Mac Primary Mortgage Market Survey.
In The News:

Realty Trac – "Foreclosure Sales Down, Prices Up in Second Quarter" (8-30-12)
"The total number of homes in some stage of the foreclosure process (pre-foreclosure) and bank-owned homes (REOs) that sold during the second quarter of 2012 was down from the previous quarter and from the same quarter a year ago."
Bloomberg – "Fannie Mae, Freddie Mac Guarantee Fees Increased by Regulator" (8-31-12)
"Fannie Mae and Freddie Mac will increase by an average of 10 basis points the fees they charge lenders to guarantee mortgages, the Federal Housing Finance Agency said today."
CNN Money – "Bernanke paves the way for more stimulus" (8-31-12)
"Federal Reserve Chairman Ben Bernanke made his strongest case yet for more easing, during a high-profile speech in Jackson Hole, Wyo., Friday."
Realty Times – "Fixed Mortgage Rates Ease Going Into The Labor Day Weekend " (8-31-12)
"In Freddie Mac's results of its Primary Mortgage Market Survey®, fixed mortgage rates pulled back following bond yields lower, after gradually moving higher over the past month."
Housing Wire – "Bank of America seeks to dismiss MBS investor lawsuit" (8-31-12)
"Bank of America ($7.91 0%) asked a federal court to dismiss a lawsuit filed against the banking giant by investors who claim BofA failed to disclose litigation risks stemming from AIG's ($33.89 0.1%) purchase of mortgage-backed securities prior to the subprime meltdown."
DS News – "CRC: Banks Need to Step Up Principal Reduction Efforts" (8-31-12)
"While the Office of Mortgage Settlement Oversight may be satisfied with banks' progress addressing problems in the foreclosure process, not all organizations share that view."
Bloomberg – "Bank Property Lending Retreat a Lehman Legacy: Mortgages" (8-31-12)
"For J.H. Snyder Co. to start building a $197 million Los Angeles apartment complex in June, the developer cobbled together funds from two city agencies, a mezzanine lender and a pension fund to help fill a 63 percent funding gap left by JPMorgan Chase & Co. (JPM)'s construction loan."
DS News- "New York Fed Reports Mortgage Delinquency Rates Down in Q2″ (8-31-12)
"Low interest rates and better debt management brought mortgage delinquencies down in Q2, the Federal Reserve Bank of New York reported Wednesday."
Victorville, California hard money loan closed by The Norris Group private lending. Real estate investor received loan for $78,000 on a 4 bedroom, 3 bathroom home appraised for $130,000.
Bruce Norris of The Norris Group will be at the Real Estate Investment Expo in Santa Clara Saturday, September 8, 2012.
Bruce Norris of The Norris Group will be at the Los Angeles Real Estate Investors Association on Tuesday, September 11, 2012.
Bruce Norris of The Norris Group will be at the InvestClub for Women in Los Angeles Tuesday, September 18, 2012.
Looking Back:
The prices of homes decreased in almost 40 out of the 50 states.  Pending home sales also dropped 1.3% for the whole year ending in July 2011 according to Realty Times.  However, the good news was home prices did incease .8% month over month in Jul 2011 for the fourth straight month.  Also, Fannie Mae was getting ready to sell one of their large servicing portfolios worth $485 million.
For more information about The Norris Group's California hard money loans or our California Trust Deed investments, visit the website or call our office at 951-780-5856 for more information. For upcoming California real estate investor training and events, visit The Norris Group website and our California investor calendar. You'll also find our award-winning real estate radio show on KTIE 590am at 6pm on Saturdays or you can listen to over 170 podcasts in our free investor radio archive.
Tags: Aaron Norris, AIG, Bank of America, Ben Bernanke, bruce norris, fannie mae, Federal Housing Finance Agency, Federal Reserve, Federal Reserve Bank of New York, foreclosure, freddie mac, Office of Mortgage Settlement Oversight, Primary Mortgage Market Survey, reo, the norris group, The Norris Group Real Estate Headline Roundup