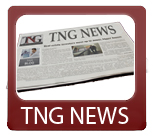 Today's News Synopsis:
According the latest S&P/Case-Shiller Index, U.S. home prices increased 0.5% in June for the first time since 2010.  The number of foreclosures completed in July was at 58,000, a 16% decrease from last year.  Radar Logic reported distressed sales are at their lowest levels not seen since 2008.

In The News:

Bloomberg – "Home Values in U.S. Cities Rise First Time Since 2010: Economy" (8-28-12)
"Home prices in 20 U.S. cities climbed in June for the first time since a tax credit boosted sales in 2010, indicating the industry at the heart of the worst recession in the post-World War II era is starting to rebound."
Housing Wire – "CoreLogic: Foreclosures decline 16% in July" (8-28-12)
"The number of foreclosures completed in July totaled 58,000, down 16% from 69,000 a year earlier and 62,000 in June, according to analytics firm CoreLogic."
Realty Times – "California REALTORS® Object To Government REO Bulk Sales" (8-28-12)
"The California Association of Realtors® (CAR) has been at odds with the Federal Housing Finance Administration (FHFA) over its REO Initiative – better known as the "REO-to-rental" program – for some months now."
DS News – "Report: Rising Prices Driving Down Investor Activity" (8-28-12)
"Investor participation in the housing market may be falling off after a promising second quarter, according to the Campbell/Inside Mortgage Finance HousingPulse Tracking Survey."
CNN Money – "L.A. sues 'slumlord' banks (VIDEO)" (8-28-12)
"The Los Angeles city attorney claims that banks have not maintained their foreclosed properties. The banks say they don't own the homes."
Bloomberg – "Connecticut Homes Biggest Losers as Wall Street Cuts: Mortgages" (8-28-12)
"Connecticut, for 25 years the state with the highest per capita income in the U.S., is now leading the nation in home-price declines as Wall Street trims jobs and bonuses that had driven multimillion-dollar property sales."
Realty Trac – "Bush Era Tax Cuts Set to End in 2012″ (8-28-12)
"The so-called Bush tax cuts are scheduled to expire at the end of this year. Unless Congress takes action and the president  goes along, rates will go up for every taxpayer."
DS News – "Radar Logic: Share of June Distressed Sales Lowest Since 2008″ (8-28-12)
"Foreclosure and REO sales declined in June to their smallest share of total sales in four years, Radar Logic Incorporated reported Tuesday."
Housing Wire – "Bank REO down 18% from one year ago" (8-28-12)
"Federally insured banks reduced their inventory of previously foreclosed properties by 18% over the last year, according to the Federal Deposit Insurance Corp."
Lancaster, California hard money loan closed by The Norris Group private lending. Real estate investor received loan for $77,000 on a 4 bedroom, 2 bathroom home appraised for $129,000.
Bruce Norris of The Norris Group will be at the Inland Empire Investors Forum today, August 28, 2012.
Bruce Norris of The Norris Group will be at the Los Angeles Commercial Real Estate Forum Thursday, August 30, 2012.
Bruce Norris of The Norris Group will be at the Real Estate Investment Expo in Santa Clara Saturday, September 8, 2012.
For more information about The Norris Group's California hard money loans or our California Trust Deed investments, visit the website or call our office at 951-780-5856 for more information. For upcoming California real estate investor training and events, visit The Norris Group website and our California investor calendar. You'll also find our award-winning real estate radio show on KTIE 590am at 6pm on Saturdays or you can listen to over 170 podcasts in our free investor radio archive.
Tags: bruce norris, California Association of Realtors, Campbell/Inside Mortgage Finance, Case-Shiller, Connecticut, CoreLogic, Federal Deposit Insurance Corp., Federal Housing Finance Administration, foreclosures, home prices, radar logic, reo, Standard & Poor's, the norris group