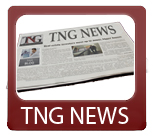 Today's News Synopsis:
More people are preferring buying a home over renting one in almost every major housing market.  The private-label MBS market dipped below $1 trillion to $999.7 billion last month for the first time since 2003.  Florida is most concerned about foreclosures and how this will affect their housing market.
In The News:

Bloomberg – "Home Vacancies Fall in Cities Hardest-Hit by Foreclosures" (8-1-12)
"The home-vacancy rate is falling in U.S. cities such as Las Vegas and Phoenix that were hit hardest by the housing crisis, a sign the market is recovering, according to Trulia Inc."
Housing Wire – "Mortgage rates reverse streak of record lows" (8-2-12)
"Recent announcements of additional debt relief for the eurozone and mixed domestic economic indicators caused mortgage rates to break their streak of record-breaking lows."
DS News – "Initial Jobless Claims Up Less Than Expected" (8-2-12)
"First-time claims for unemployment insurance rose 8,000 for the week ended July 28 to 365,000, the Labor Department reported Thursday."
CNN Money – "Buying beats renting in most U.S. cities" (8-2-12)
"For people who are willing to stay put for a few years, buying a home has become a much better deal than renting in almost every major housing market in the nation."
Housing Wire – "Ocwen grabs more mortgage servicing from big banks, prepares ResCap bid" (8-2-12)
"Ocwen Financial Corp. ($19.16 -0.13%) continued to acquire mortgage servicing in the second quarter from big banks looking to shrink their portfolios and adjust to new rules."
DS News – "Officials Launch Educational Efforts for $25B Settlement, Warn of Scams " (8-2-12)
"Servicers have three years to provide relief to homeowners as outlined in the $25 billion national mortgage settlement."
Bloomberg – "Rally in CMBS Buoyed as Angelo Gordon Leads Investors: Mortgages" (8-2-12)
"Bondholder confidence is growing that U.S. commercial property is bottoming following the recovery in residential housing."
Housing Wire – "Private-label MBS market drops below $1 trillion" (8-2-12)
"Defaults and pay downs reduced the total amount of outstanding mortgages financed by private securities to below $1 trillion for the first time since 2003, according to Amherst Securities."
DS News – "IHS: Foreclosure Key Issue in Florida's Slow Recovery" (8-2-12)
"IHS Global Insight released an analysis on economic issues in Florida, revealing that the presidential swing state is most concerned about the effect of foreclosures on its housing market."
Laguna Beach, California hard money loan closed by The Norris Group private lending. Real estate investor received loan for $350,000 on a 3 bedroom, 2 bathroom home appraised for $630,000.
Bruce Norris of The Norris Group will be at the Real Estate Investment Expo in Santa Clara Saturday, September 8, 2012.
Bruce Norris of The Norris Group will be at the Los Angeles Real Estate Investors Association in Santa Clara Tuesday, September 11, 2012.
Bruce Norris of The Norris Group will be at the InvestClub for Women in Los Angeles Tuesday, September 18, 2012
Looking Back:
Bill H.R. 2056 was passed by the House of Representatives to look into failing banks and see if the Federal Deposit Insurance Corp's regulations were actually hurting the economy.  RealtyTrac came out with a new tool that would allow users to go through their database of foreclosed homes more quickly and create their own list of distressed, foreclosed, and bank-owned homes.  Realty Times reported an increase in pending homes for June 2011, making it the second month in a row to see an increase.
For more information about The Norris Group's California hard money loans or our California Trust Deed investments, visit the website or call our office at 951-780-5856 for more information. For upcoming California real estate investor training and events, visit The Norris Group website and our California investor calendar. You'll also find our award-winning real estate radio show on KTIE 590am at 6pm on Saturdays or you can listen to over 170 podcasts in our free investor radio archive.
Tags: Ally Financial, Amherst Securities, Bank of America, bruce norris, Florida, freddie mac, IHS Global Insight, labor department, Las Vegas, mortgage rates, Ocwen Financial Corp., Phoenix, the norris group, trulia