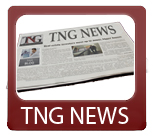 Today's News Synopsis:
Mortgage increased again for the third week in a row to 3.62%.  Housing starts decreased 1.1% to 746,000 according to NAHB.  Unemployment claims increased by 2,000 last week according to the Labor Department.  According to a recent study by Ellie Mae, more community banks feels affected by the increased regulations.

In The News:

Bloomberg – "Mortgage Rates for U.S. Home Loans Climb for a Third Week" (8-16-12)
"U.S. mortgage rates rose for a third week as 10-year Treasury yields, a benchmark for consumer debt, jumped amid signs the economy is improving."
NAHB – "Housing Starts Edge Down 1.1 Percent, Permits Rise In July" (8-16-12)
"Nationwide housing production edged down 1.1 percent to a seasonally adjusted annual rate of 746,000 units in July, according to newly released figures from HUD and the U.S. Census Bureau."
DS News – "Initial Jobless Claims Move Up" (8-16-12)
"First-time claims for unemployment insurance edged up 2,000 for the week ended Aug. 11 to 366,000, the Labor Department reported Thursday."
Inman – "Startup rolls out online rental application tool" (8-16-12)
"Chicago-based startup Rocket Lease has launched a Web-based, paperless rental application service for landlords and property managers."
Bloomberg – "BofA Trails JPMorgan on Refinancings Under U.S. Deal" (8-16-12)
"Bank of America Corp., plagued by complaints about customer service in its mortgage unit, said it hasn't yet refinanced a "significant number" of loans as part of the industry's $25 billion settlement of foreclosure abuses."
CNN Money – "Why the jobs recovery favors single workers" (8-16-12)
"As the economy slowly recovers, single people are finding jobs much faster than their married peers."
Housing Wire – "California AG says mortgage servicers slow to adopt settlement changes" (8-16-12)
"The California monitor of the $25 billion national mortgage servicing settlement received roughly 1,100 complaints in the last month from borrowers reporting a slow uptake to the new rules, according to an official in the state attorney general office."
DS News – "RE/MAX Announces Growth in U.S. and Abroad " (8-16-12)
"As the housing market continues to show signs of improvement, RE/MAX looked to motivate its members to become leaders in the housing industry at an annual conference."
Housing Wire – "Community banks: Growing regulation biggest challenge" (8-16-12)
"More than half of community bankers view increasing regulations and the attached uncertainty as the greatest immediate challenge to their mortgage businesses, according to a new study commissioned by Ellie Mae ($28.01 1.03%)."
Inman – "Top 10 metros with largest drop in for-sale inventory in July" (8-16-12)
"The number of for-sale real estate listings continued to drop on an annual basis in July, falling 19.3 percent from July 2011 to a total of 1.87 million listings nationwide, according to Realtor.com data through July 2012."
Moreno Valley, California hard money loan closed by The Norris Group private lending. Real estate investor received loan for $67,000 on a 3 bedroom, 2 bathroom home appraised for $112,000.
Bruce Norris of The Norris Group will be at the Inland Empire Investors Forum Tuesday, August 28, 2012.
Bruce Norris of The Norris Group will be at the Los Angeles Commercial Real Estate Forum Thursday, August 30, 2012.
Bruce Norris of The Norris Group will be at the Real Estate Investment Expo in Santa Clara Saturday, September 8, 2012.
Looking Back
As of July, fewer homes were being built, having decreased 1.5%.  The Obama Administration continued to review policies to help the housing market, including continued involvement by the government.  According to recent data released by Trulia, real estate purchases were actually cheaper than rental in most major cities in the U.S.
For more information about The Norris Group's California hard money loans or our California Trust Deed investments, visit the website or call our office at 951-780-5856 for more information. For upcoming California real estate investor training and events, visit The Norris Group website and our California investor calendar. You'll also find our award-winning real estate radio show on KTIE 590am at 6pm on Saturdays or you can listen to over 170 podcasts in our free investor radio archive.
Tags: Bank of America, bruce norris, California monitor, consumer debt, Ellie Mae, HUD, labor department, mortgage rates, ReMax, the norris group, treasury, U.S. Census Bureau