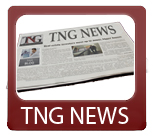 Today's News Synopsis:
According to the latest ForeclosureRadar statistics, foreclosure trends were mixed having increased 10.4% in California but decreased 64.2% in Oregon.  According to the NAHB, there are fewer affordable homes due to the increase in home prices.  385,000 permanent loan mods were completed in the first half of 2012 according to HOPE NOW.

In The News:

Realty Trac – "New Rules Help Homeowners Avoid Foreclosure" (8-13-12)
"A newly established government agency created to protect consumers against mortgage abuse announced tighter rules last week aimed at protecting homeowners from servicer mistakes, forcing the mortgage industry to stop treating homeowners like beggars looking for a handout."
Realty Times – "Bill Would Exempt Home Warranty Providers from RESPA Rules" (8-14-12)
"On Wednesday, August 1, the House of Representatives passed H.R. 2446, the 'RESPA Home Warranty Clarification Act of 2012′."
Bloomberg – "Home Depot Profit Tops Estimates as Customer Spend More" (8-14-12)
"Home Depot Inc. (HD), the largest U.S. home-improvement retailer, reported second-quarter profit that topped analysts' estimates and raised its forecast for profit this year as customers spent more on remodeling projects."
Housing Wire – "Nationstar profit soars as servicing portfolio triples" (8-14-12)
"Nationstar Mortgage Holdings ($26.60 1.29%) earned a higher profit in the second quarter from the year-ago period as its mortgage servicing portfolio tripled and originations boomed."
DS News – "Colorado Foreclosure Filings Up, Sales Down in July " (8-14-12)
"In Colorado, foreclosure filings were on the rise year-over-year in July, while foreclosure sales were down, according to a report from the Colorado Division of Housing."
NAHB – "Rising Home Prices Push Affordability Slightly Lower In Second Quarter" (8-14-12)
"Strengthening house prices in metros across the country contributed to slightly lower housing affordability in the second quarter, according to the National Association of Home Builders/Wells Fargo Housing Opportunity Index (HOI), released today."
ForeclosureRadar – "Foreclosure Trends Are Mixed" (8-14-12)
"July 2012 California Foreclosure Sales were up 10.4 percent over last month, while still down 41.7 percent vs. July 2011. California Notice of Defaults were basically flat showing an increase of 1.4 percent vs. June 2011, and a 12.3 percent increase vs. July 2011."
Housing Wire – "Eminent domain advocates, opponents spar at Chicago City Council" (8-14-12)
"Mortgage investor and homeowner advocacy groups made their cases to the Chicago City Council Tuesday over a controversial plan to seize underwater mortgages through eminent domain and refinance them into government-backed loans."
DS News – "HOPE NOW Reports 385K Loan Mods in First Half of 2012″ (8-14-12)
"The first half of 2012 saw more than 385,000 permanent loan modifications for struggling homeowners, HOPE NOW reported Tuesday."
Norwalk, California hard money loan closed by The Norris Group private lending. Real estate investor received loan for $195,000 on a 3 bedroom, 2 bathroom home appraised for $325,000.
Bruce Norris of The Norris Group will be at the Inland Empire Investors Forum Tuesday, August 28, 2012.
Bruce Norris of The Norris Group will be at the Los Angeles Commercial Real Estate Forum Thursday, August 30, 2012.
Bruce Norris of The Norris Group will be at the Real Estate Investment Expo in Santa Clara Saturday, September 8, 2012.
For more information about The Norris Group's California hard money loans or our California Trust Deed investments, visit the website or call our office at 951-780-5856 for more information. For upcoming California real estate investor training and events, visit The Norris Group website and our California investor calendar. You'll also find our award-winning real estate radio show on KTIE 590am at 6pm on Saturdays or you can listen to over 170 podcasts in our free investor radio archive.
Tags: bruce norris, Chicago City Council, Colorado, Colorado Division of Housing, eminent domain, federal housing administration, foreclosure, ForeclosureRadar, H.R. 2446, Home Depot, Hope Now, Mortgage Resolution Partners, NAHB, Nationstar Mortgage Holdings, real estate news, the norris group, Wells Fargo, Wells Fargo Housing Opportunity Index