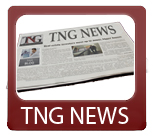 Today's News Synopsis:
According to the latest Pending Homes Sales Index, pending home sales decreased 1.4% in June.  Arizona and California saw the most improvements in delinquency rates in the second quarter with a decrease of 5.49%.  Commercial mortgage-backed securities decreased to 8.48% in July as a result of an increase in loan modifications.

In The News:

Bloomberg – "Homebuilder Stocks Surge With New Sales 50% Below Average" (8-12-12)
"U.S. homebuilder shares are appreciating at a record rate this year, reflecting confidence the housing rebound from a six-year slump can accelerate with new-home sales still 50 percent below the 40-year average."
DS News – "Former Fannie Mae CEO Facing SEC Charges" (8-13-12)
"A former Fannie Mae executive now finds himself facing charges from the SEC of misleading investors about the GSE's loans."
Realty Times – "Real Estate Outlook: Pending Sales Decline" (8-13-12)
"Pending homes sales posted a decline for the month of June, sliding down 1.4 percent on the Pending Home Sales Index scale. The PMI, a forward-looking indictor based on contract signings (not closings), however, has shown 14 consecutive months now of year-over-year gains."
Housing Wire – "Paul Ryan favors dissolving Fannie Mae and Freddie Mac" (8-13-12)
"A Mitt Romney administration plan for a future housing finance system likely shuns any form of a government guarantee based on the Paul Ryan, R-Wisc., pick as candidate for vice president."
DS News – "Arizona and California Delinquency Rates Improve Most in Q2: Report" (8-13-12)
"Along with second quarter decreases for the national mortgage delinquency rate came significant improvements for hard-hit states California and Arizona, according to a TransUnion report."
CNN Money – "Bank fees are on the rise" (8-13-12)
"Checking accounts have been getting more expensive, as banks hike monthly costs, ATM charges and overdraft fees, according to a survey of more than 100 banks released Monday by bank comparison website MoneyRates.com."
Bloomberg – "Refinance Jump Rebuilds U.S. Savings as Growth Delayed: Economy" (8-13-12)
"Americans' drive to rebuild savings and pay down debt may mean the gains from the current mini boom in mortgage refinancing will accrue over years rather than have a more immediate effect on the U.S. economy."
DS News – "Fitch: Mods Bring Down CMBS Delinquency Rate in July" (8-13-12)
"An increase in loan modifications led to fewer delinquencies for commercial mortgage-backed securities (CMBS) in July, according to Fitch Ratings."
Inman – "Zillow moving agents to new ad model" (8-13-12)
"Real estate marketplace Zillow is in the process of switching its "Platinum Premier Agent" advertisers from a model in which they purchase a share of the lead-generating ads displayed next to listings in a particular ZIP code, to contracts that provide agents with a fixed number of ad impressions per month."
Banning, California hard money loan closed by The Norris Group private lending. Real estate investor received loan for $68,000 on a 3 bedroom, 2 bathroom home appraised for $117,000.
Bruce Norris of The Norris Group will be at the Inland Empire Investors Forum Tuesday, August 28, 2012.
Bruce Norris of The Norris Group will be at the Los Angeles Commercial Real Estate Forum Thursday, August 30, 2012.
Bruce Norris of The Norris Group will be at the Real Estate Investment Expo in Santa Clara Saturday, September 8, 2012.
For more information about The Norris Group's California hard money loans or our California Trust Deed investments, visit the website or call our office at 951-780-5856 for more information. For upcoming California real estate investor training and events, visit The Norris Group website and our California investor calendar. You'll also find our award-winning real estate radio show on KTIE 590am at 6pm on Saturdays or you can listen to over 170 podcasts in our free investor radio archive.
Tags: bruce norris, commercial mortgage backed securities, Dan Mudd, fannie mae, fitch ratings, Paul Ryan, Pending Home Sales Index, the norris group, TransUnion, zillow