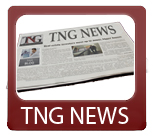 Today's News Synopsis:
Home prices increased in May for the third month in a row and are expected to show an increase for June according to CoreLogic.  Prices increased 2% year-over-year and 1.8% month-over-month.  Spending for construction increased 0.9% in May and is at its highest in two years.  Barclays chairman Marcus Agius is stepping down after reports of a scandal involving manipulation of interbank lending rates dating back to 2007.

In The News:

Housing Wire – "CMBS delinquencies up for fourth-straight month" (7-2-12)
"The delinquency rate on commercial mortgage-backed securities raised 12 basis points to 10.16% in June, the fourth-straight month of increases and another all-time high, according to analytics firm Trepp."
DS News – "Prices Up Again in May, Trend Will Continue into June: CoreLogic" (7-2-12)
"For the third month in a row, home prices posted both yearly and monthly gains, according to CoreLogic's May Home Price Index (HPI) report."
Realty Times – "Real Estate Outlook: International Boom" (7-2-12)
"International sales were up considerably in the last year, with low prices and a weak American dollar attracting international buyers."
Bloomberg – "Construction Spending in U.S. Climbs to More Than Two-Year High" (7-2-12)
"Construction spending in the U.S. increased in May to the highest level in more than two years, held up by improvement in the housing market."
Los Angeles Times – "Report: Central Valley home prices to slip further in coming year" (7-2-12)
"Home prices will appreciate in Phoenix and Colorado over the next 12 months, according to a leading private forecaster for the mortgage industry, but the long slide will continue in California's Central Valley."
Realty Trac – "The Rise and Fall of Short Sale Discounts" (7-2-12)
"RealtyTrac recently provided some pre-foreclosure sales data to Bloomberg TV for a segment on markets with the biggest decreases in short sale discounts compared to a year ago, along with markets with the biggest increases in short sale discounts."
Housing Wire – "Extending HARP eligibility could save mortgage borrowers $2 billion" (7-2-12)
"Extending the Home Affordable Refinance Program eligibility date one year to mortgages originated through June 2010, which is being considered, could save new borrowers at the very most $2 billion per year, JPMorgan Chase ($35.64 -0.09%) analysts said Monday."
DS News – "Barclays Chairman Steps Down Amid Scandal" (7-2-12)
"Barclays released a statement Monday morning announcing that chairman Marcus Agius is stepping down in the wake of a scandal that rocked the bank."
Inman – "ValueAppeal offers property tax appeal platform to real estate pros" (7-2-12)
"ValueAppeal, a company that charges a fee to assist consumers in appealing their property tax assessment, has launched a platform designed to help finance and real estate professionals offer property tax appeal services."
Escondido, California hard money loan closed by The Norris Group private lending. Real estate investor received loan for $162,000 on a 3 bedroom, 2 bathroom home appraised for $270,000.
Bruce Norris of The Norris Group will be at the AREAA 2012 Home Buyer & Real Estate Investment Fair Saturday, July 21, 2012.
Bruce Norris of The Norris Group will be at the InvestClub for Women in Los Angeles Tuesday, September 18, 2012.
The Norris Group posted a new event. Bruce Norris of The Norris Group will be at the InvestClub for Women in Orange County Wednesday, September 19, 2012.
For more information about The Norris Group's California hard money loans or our California Trust Deed investments, visit the website or call our office at 951-780-5856 for more information. For upcoming California real estate investor training and events, visit The Norris Group website and our California investor calendar. You'll also find our award-winning real estate radio show on KTIE 590am at 6pm on Saturdays or you can listen to over 170 podcasts in our free investor radio archive.
Tags: Barclays, bruce norris, Central Valley, CoreLogic, Home Affordable Refinance Program, home prices, home-price index, JPMorgan Chase, Marcus Agius, RealtyTrac, short sale, the norris group, Trepp, ValueAppeal