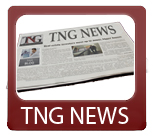 Today's News Synopsis:
Inventory in San Diego and as far up as San Francisco decreased last month, leading to a 19% year-over-year decrease in the number of homes for sale.  Builder confidence increased this month by six points to 35.  Standard and Poor's Experian Consumer Credit Default Indices showed a decrease in mortgage defaults to 1.52% from 1.62%.

In The News:

DS News – "Walmart's Positive Impact on Home Prices: NBER" (7-17-12)
"Despite Walmart's ubiquity and popularity, the retailer faces local opposition when attempting to build a new store because opponents argue that the store, known for low prices, also lowers home values in the area."
Bloomberg – "For-Sale Homes Decline in a Sign of U.S. Housing Bottom" (7-17-12)
"The number of homes for sale dropped in the U.S. last month, led by shrinking inventories in California from San Francisco to San Diego, as buyers returned to one of the country's worst-hit housing markets."
NAHB – "Builder Confidence Rises Six Points in July" (7-17-12)
"Builder confidence in the market for newly built, single-family homes rose six points to 35 on the National Association of Home Builders/Wells Fargo Housing Market Index (HMI) for July, released today. This is the largest one-month gain recorded by the index in nearly a decade, and brings the HMI to its highest point since March of 2007."
DS News – "Mortgage Defaults Down in June, Index Reveals" (7-17-12)
"An already positive trend in mortgage defaults continued through the month of June, according to data released Tuesday in the S&P/Experian Consumer Credit Default Indices."
Bloomberg – "CMBS Leverage Most Since '07 as Standards Loosen: Credit Markets" (7-17-12)
"Landlords are piling the most debt onto commercial properties in five years as Wall Street banks bundle the loans into bonds to meet rising demand from investors seeking high yields amid record-low interest rates."
Realty Times – "Scams Target Real Estate Agents, Lawyers" (7-17-12)
"Recently we published a story in our magazine about a real estate scam in which someone assumed the identity of a real estate agent and offered one of her listed properties for rent online."
CNN Money – "Bernanke: Libor system is structurally flawed" (7-17-12)
"Federal Reserve Chairman Ben Bernanke cast doubt Tuesday that a critical financial rate used by banks to set interest rates for loans is reliable."
Housing Wire – "No better or worse: Mortgage borrowers falling behind flattens out" (7-17-12)
"The amount of mortgage borrowers falling behind on payments flattened out since dropping earlier in the year."
DS News – "Homeownership Rate Likely to Continue Falling: Capital Economics" (7-17-12)
"For the first quarter of 2012, the Census Bureau reported the homeownership rate dropped to 65.4 percent, which was a yearly (66.4 percent) and quarterly drop (66.0 percent)."
San Diego, California hard money loan closed by The Norris Group private lending. Real estate investor received loan for $162,000 on a 4 bedroom, 2 bathroom home appraised for $270,000.
Bruce Norris of The Norris Group will be at the AREAA 2012 Home Buyer & Real Estate Investment Fair Saturday, July 21, 2012.
Bruce Norris of The Norris Group will be at the InvestClub for Women in Los Angeles Tuesday, September 18, 2012.
The Norris Group posted a new event. Bruce Norris of The Norris Group will be at the InvestClub for Women in Orange County Wednesday, September 19, 2012.
For more information about The Norris Group's California hard money loans or our California Trust Deed investments, visit the website or call our office at 951-780-5856 for more information. For upcoming California real estate investor training and events, visit The Norris Group website and our California investor calendar. You'll also find our award-winning real estate radio show on KTIE 590am at 6pm on Saturdays or you can listen to over 170 podcasts in our free investor radio archive.
Tags: Ben Bernanke, bruce norris, Census Bureau, CMBS, Experian Consumer Credit Default Indices, Federal Reserve, FHFA, mortgage defaults, National Association of Home Builders, Standard and Poor's, the norris group, wall street, Walmart, Wells Fargo Housing Market Index