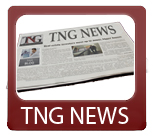 Today's News Synopsis:
Another bank closed in Missouri, bringing the new total now to 33.  The FHFA reported an increase in underwater borrowers who switched to shorter-term loans as a way to quickly restore equity in their homes.  The LPS home price index increased the most this year since 2005.

In The News:

Housing Wire – "More underwater borrowers shorten mortgage under HARP" (7-16-12)
"More Fannie Mae and Freddie Mac borrowers who owe more on their mortgage than their home is worth chose to refinance into shorter-term loans in order to rebuild equity faster, according to the Federal Housing Finance Agency."
DS News – "LPS: Home Price Index Increasing at Fastest Rate Since 2005″ (7-16-12)
"Lender Processing Services, Inc.'s (LPS) Applied Analytics division released its updated home price index (HPI), showing that although prices fell year-over-year, the HPI increase from this year's low has been the most significant jump up in years."
Inman – "Lenders using new credit score may approve more loans" (7-16-12)
"Mortgage lenders now have access to a new credit score designed to uncover potential borrowers' hidden credit histories and more accurately predict mortgage loan performance."
CNN Money – "Citigroup earnings bolstered by lending" (7-16-12)
"Citigroup (C, Fortune 500) reported second-quarter earnings that topped forecasts even as revenue fell short of estimates."
Housing Wire – "Fannie Mae to train mortgage servicer single points of contact" (7-16-12)
"Fannie Mae opened training to call center employees at mortgage servicing shops around the country."
DS News – "Missouri Bank Closes, National Tally at 33″ (7-16-12)
"Missouri saw its first bank casualty of 2012 Friday as FDIC announced that Glasgow Savings Bank of Glasgow, Missouri, was closed down by the state's finance division."
Realty Times – "Real Estate Outlook: Improving Markets" (7-16-12)
"The latest list from the National Association of Home Builders/First American Improving Markets Index (IMI) includes 84 metro areas for the month of July."
DS News – "HARP Accounts for 20% of Refinances in May: FHFA" (7-16-12)
"With the help of record-low mortgage rates, HARP refinances surged in May, accounting for 20 percent of all loans refinanced by the GSEs, FHFA announced Monday."
Corona, California hard money loan closed by The Norris Group private lending. Real estate investor received loan for $105,000 on a 3 bedroom, 2 bathroom home appraised for $174,000.
Bruce Norris of The Norris Group will be at the AREAA 2012 Home Buyer & Real Estate Investment Fair Saturday, July 21, 2012.
Bruce Norris of The Norris Group will be at the InvestClub for Women in Los Angeles Tuesday, September 18, 2012.
The Norris Group posted a new event. Bruce Norris of The Norris Group will be at the InvestClub for Women in Orange County Wednesday, September 19, 2012.
For more information about The Norris Group's California hard money loans or our California Trust Deed investments, visit the website or call our office at 951-780-5856 for more information. For upcoming California real estate investor training and events, visit The Norris Group website and our California investor calendar. You'll also find our award-winning real estate radio show on KTIE 590am at 6pm on Saturdays or you can listen to over 170 podcasts in our free investor radio archive.
Tags: bruce norris, Citigroup, fannie mae, Federal Housing Finance Agency, FHFA, First American Improving Markets Index, freddie mac, harp, Lender Processing Services, National Association of Home Builders, the norris group