Sources:
Georgia Bank Closes After Director Disappears
Amount of underwater borrowers declines in 1Q
The Foreclosure Report
Clear Capital Reports Rising Prices Across All Regions
Mortgage rates keep sliding
California Homeowner Bill of Rights Signed Into Law
ASSEMBLY COMMITTEE ON JUDICIARY
Wells Fargo pays $175 million to settle disparate impact claims, shuts down wholesale
BofA Give-Away Has Few Takers Among Homeowners: Mortgages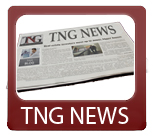 Today's News Synopsis:
In this week's video, Aaron Norris gives the news of the week in the world of real estate and other big news of the week.  700,000 homeowners are now out from being underwater with the increase in home prices.  ForeclosureRadar reported a decrease in foreclosure sales in the Western states.  MERS just reached a settlement with the Delaware Attorney General to report the results of all its audited records.
In The News:

Housing Wire – "Fannie Mae multifamily MBS issuance rises 25% in 2Q" (7-13-12)
"Fannie Mae multifamily mortgage-backed securities issuance grew 25% from year-ago levels in the second quarter, according to data released by the government-sponsored enterprise Friday."
DS News – "Risks of Eminent Domain in California: Fitch" (7-13-12)
"In a commentary, Fitch stated the proposed uses of eminent domain in California could negatively affect private label RMBS performance."
Bloomberg – "Americans Living Larger As New-Home Sizes Defy Economy" (7-13-12)
"Even as the U.S. economy struggles to rebound from the worst recession since the Great Depression, Americans are living larger."
Inman – "Rising home prices bring 700,000 homeowners above water" (7-13-12)
"Rising home prices helped more than 700,000 homeowners regain equity in their homes during first quarter, but 11.4 million borrowers still owed more on their mortgage than their homes were worth, according to the latest report from data aggregator CoreLogic."
Realty Trac – "Are More Foreclosures Good For Housing?" (7-13-12)
"In covering the RealtyTrac midyear foreclosure numbers yesterday, CNBC's Maria Bartiromo posed an interesting question to her guests on the cable network's Closing Bell program."
DS News – "ForeclosureRadar: Foreclosure Sales Down in Western States" (7-13-12)
"ForeclosureRadar issued its Foreclosure Report for June on Wednesday, revealing that foreclosure sells fell significantly in the three largest foreclosure states in the company's coverage area."
Housing Wire – "MERS settles with Delaware AG, will conduct audit" (7-13-12)
"Mortgage Electronic Registration Systems will audit its records and report results as part of a settlement announced with the Delaware Attorney General Friday."
DS News – "Redfin: Rising Demand, Falling Supply Driving Home Prices Up" (7-13-12)
"Real estate broker Redfin released the June results of its Real-Time Home Price Tracker, showing home price increases in nearly all 19 major U.S. markets."
Corona, California hard money loan closed by The Norris Group private lending. Real estate investor received loan for $105,000 on a 3 bedroom, 2 bathroom home appraised for $174,000.
Bruce Norris of The Norris Group will be at the AREAA 2012 Home Buyer & Real Estate Investment Fair Saturday, July 21, 2012.
Bruce Norris of The Norris Group will be at the InvestClub for Women in Los Angeles Tuesday, September 18, 2012.
The Norris Group posted a new event. Bruce Norris of The Norris Group will be at the InvestClub for Women in Orange County Wednesday, September 19, 2012.
Looking Back:
Bloomberg reported a 5.1% decrease in mortgage applications the previous week.  A big story in the news was Ben Bernanke of the Federal Reserved had recently announced that the central bank was ready to do what it needed to do should the economy come to a still, even if it meant purchasing extra government bonds.  In other news, Prospect Mortgage LLC and federal housing regulators reached an agreement to settle a lawsuit involving false business deals.
For more information about The Norris Group's California hard money loans or our California Trust Deed investments, visit the website or call our office at 951-780-5856 for more information. For upcoming California real estate investor training and events, visit The Norris Group website and our California investor calendar. You'll also find our award-winning real estate radio show on KTIE 590am at 6pm on Saturdays or you can listen to over 170 podcasts in our free investor radio archive.
Tags: Aaron Norris, bruce norris, Closing Bell, CoreLogic, Delaware AG, eminent domain, fannie mae, Fitch, ForeclosureRadar, Maria Bartiromo, MERS, mortgage-backed securities, real estate news, Real-Time Home Price Tracker, Redfin, the norris group, The Norris Group Real Estate Headline Roundup