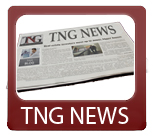 Today's News Synopsis:
Mortgage rates are at yet another record low after decreasing to 3.56% from last week.   Wells Fargo just reached a $175 million settlement in their case where they were accused of discrimination against minorities.   The number of underwater borrowers was fewer in the first quarter at 11.4 million, although this is more than CoreLogic originally thought.

In The News:

Housing Wire – "Amount of underwater borrowers declines in 1Q" (7-12-12)
"There are more underwater borrowers than CoreLogic ($19.91 -0.19%) previously reported after revising its valuation methods, but the number is on the decline."
DS News – "Number of Markets Regaining Health Rises in July: NAHB" (7-12-12)
"The number of markets showing sustained and measurable improvements rose to 84 in July from 80 in June, according to the First American Improving Markets Index (IMI) released by the National Association of Home Builders (NAHB)."
Bloomberg – "Housing Rebound Signaled as Banks Resume Foreclosures: Mortgages" (7-12-12)
"U.S. lenders are notifying more delinquent homeowners they face foreclosure, a step toward clearing a backlog of properties and helping to accelerate a housing recovery."
Housing Wire – "Wells Fargo pays $175 million to settle disparate impact claims, shuts down wholesale" (7-12-12)
"Wells Fargo ($32.98 -0.29%) will pay some borrowers $125 million to settle claims its wholesale brokers steered minority homebuyers into more expensive subprime mortgages."
Inman – "Mortgage rates keep sliding" (7-12-12)
"Mortgage rates broke records again this week as fears that the European debt crisis will slow the global economy had investors moving money out of stocks and into safer investments like Treasuries and bonds that fund most mortgage loans."
DS News – "Seasonal Factors Drive Initial Claims to 4-Year Low" (7-12-12)
"First-time claims for unemployment insurance fell 26,000 for the week ended July 6 to 350,000 – the lowest level since March 2008, the Labor Department reported Thursday."
CNN Money – "Wells Fargo in $175M discriminatory lending settlement" (7-12-12)
"Wells Fargo has agreed to pay $175 million to settle allegations that it discriminated against minority borrowers, the Department of Justice announced Thursday."
Realty Trac – "Atlanta: 'Super-Hot' Rental Market" (7-12-12)
"According to RealtyTrac's June 2012 Foreclosure News Report, Atlanta's housing market is in a painful retrenchment after decades of extraordinary growth. Atlanta home prices have nose-dived; plunging at double-digit rates. Moreover, foreclosures can be found at every price point, and nearly half of all sales in Atlanta are bank-owned REO sales."
Hemet, California hard money loan closed by The Norris Group private lending. Real estate investor received loan for $102,000 on a 4 bedroom, 2 bathroom home appraised for $173,000.
Bruce Norris of The Norris Group will be at the AREAA 2012 Home Buyer & Real Estate Investment Fair Saturday, July 21, 2012.
Bruce Norris of The Norris Group will be at the InvestClub for Women in Los Angeles Tuesday, September 18, 2012.
The Norris Group posted a new event. Bruce Norris of The Norris Group will be at the InvestClub for Women in Orange County Wednesday, September 19, 2012.
Looking Back:
Housing Wire reported a dip in foreclosures for the second month in a row. The Emergency Homeowners' Loan Program (EHLP) was recently started by HUD and NeighborWorks America to assist people in with homes in danger of foreclosure, according to RisMedia. Bloomberg reported that banks associated with Wall Street are selling property loan bonds totalling $3.7 billion to help the economy.
For more information about The Norris Group's California hard money loans or our California Trust Deed investments, visit the website or call our office at 951-780-5856 for more information. For upcoming California real estate investor training and events, visit The Norris Group website and our California investor calendar. You'll also find our award-winning real estate radio show on KTIE 590am at 6pm on Saturdays or you can listen to over 170 podcasts in our free investor radio archive.
Tags: bruce norris, CoreLogic, Department of justice, foreclosure, freddie mac, labor department, mortgage rates, NAHB, reo, the norris group, Wells Fargo