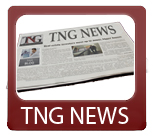 Today's News Synopsis:
In a big news story, the California Homeowner Bill of Rights was signed into law by Governor Edmund G. Brown.  According to the Mortgage Bankers Association, mortgage applications decreased 2.1% from last week.  Las Vegas saw an increase in home prices.

In The News:

DS News – "California Homeowner Bill of Rights Signed Into Law" (7-11-12)
"California Attorney General Kamala Harris announced Wednesday that Governor Edmund G. Brown signed two provisions of the much-debated Homeowner Bill of Rights into law."
Housing Wire – "Chase analysts expect home prices to rise 12% by 2016″ (7-11-12)
"JPMorgan Chase ($34.59 0.34%) analysts expect national home prices to rebound 12% over the next four years."
Bloomberg – "BofA Give-Away Has Few Takers Among Homeowners: Mortgages" (7-11-12)
"When Bank of America Corp. sent letters to 60,000 struggling homeowners offering to slice an average $150,000 off their loans, the lender got an unusual response from most of them: silence."
DS News – "Las Vegas Sees Home Prices Rise in June as Supply Tightens " (7-11-12)
"While home prices in Las Vegas saw an increase in June, the Greater Las Vegas Association of Realtors (GLVAR) is wondering if the boost is just the result of a temporary effect of tight supply."
Housing Wire – "Mortgage lenders, consumer groups spar over QM rebuttable presumption" (7-11-12)
"A pair of consumer groups pushed back against mortgage industry representatives in Washington Wednesday over the ability to sue banks over future lending rule violations."
Mortgage Bankers Association – "Mortgage Applications Decrease in Latest MBA Weekly Survey" (7-11-12)
"Mortgage applications decreased 2.1 percent from one week earlier, according to data from the Mortgage Bankers Association's (MBA) Weekly Mortgage Applications Survey for the week ending July 6, 2012.  This week's results include an adjustment for the Fourth of July holiday."
Realty Times – "Assistance Comes to Residents Across Nation" (7-11-12)
"If you are struggling to avoid foreclosure, then the U.S. Department of the Treasury, along with the National Association of REALTORS®, has good news for you."
DS News – "Price Declines Inevitable for Many States Due to Backlog: Agency" (7-11-12)
"Based on its database, YouWalkAway.com foresees an inevitable decrease in property values due to backlog and delays in processing foreclosures."
San Diego, California hard money loan closed by The Norris Group private lending. Real estate investor received loan for $150,000 on a 3 bedroom, 2 bathroom home appraised for $305,000.
Bruce Norris of The Norris Group will be at the AREAA 2012 Home Buyer & Real Estate Investment Fair Saturday, July 21, 2012.
Bruce Norris of The Norris Group will be at the InvestClub for Women in Los Angeles Tuesday, September 18, 2012.
The Norris Group posted a new event. Bruce Norris of The Norris Group will be at the InvestClub for Women in Orange County Wednesday, September 19, 2012.
Looking Back:
Housing Wire reported a dip in foreclosures for the second month in a row.   The Emergency Homeowners' Loan Program (EHLP) was recently started by HUD and NeighborWorks America to assist people in with homes in danger of foreclosure, according to RisMedia.  Bloomberg reported that banks associated with Wall Street are selling property loan bonds totalling $3.7 billion to help the economy.
For more information about The Norris Group's California hard money loans or our California Trust Deed investments, visit the website or call our office at 951-780-5856 for more information. For upcoming California real estate investor training and events, visit The Norris Group website and our California investor calendar. You'll also find our award-winning real estate radio show on KTIE 590am at 6pm on Saturdays or you can listen to over 170 podcasts in our free investor radio archive.
Tags: Bank of America, bruce norris, Edmund G. Brown, Homeowner Bill of Rights, JPMorgan Chase, kamala harris, Las Vegas, National Association of Home Builders, national association of realtors, the norris group