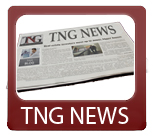 Today's News Synopsis:
Clear Capital reported home prices increased across all four regions of the United States in June, both for the quarter and the year.  Governor Jerry Brown signed a new law into legislation that will not let homeowners be liable for debts greater than the value of their properties should they default on their mortgages.  The asking prices on homes for sale increased in the last four months, although this is actually a risk because the ones who had the most to gain from the market also had a record of foreclosures.

In The News:
DS News – "Clear Capital Reports Rising Prices Across All Regions" (7-10-12)
"National home prices saw both quarterly and yearly gains in June, and all four regions across the U.S. posted quarterly increases, according to the Home Data Index (HDI) released by Clear Capital Tuesday."
Housing Wire – "ALTA: Proposed CFPB closing rule could reduce title agent role" (7-10-12)
"The American Land Title Association applauds the Consumer Financial Protection Bureau for creating its final round of prototype mortgage disclosure forms, but the association said it remains wary of a proposal that could remove settlement agents from a key part of the loan closing process."
NAHB – "New NAHB Publication Provides Builder-Tested Strategies to Survive and Thrive in any Market" (7-10-12)
"Business owners often learn how to run a successful company the hard way—through trial and error. Builders no longer have to rely on this haphazard approach to entrepreneurship."
Realty Times – "New California Law Allows Greater Responsibility For Branch Managers" (7-10-12)
"Effective July 1 of this year, California brokers of large and/or multi-office real estate firms can, if they choose, take steps that will enable them to rest and breathe more easily."
Inman – "Regulators propose new mortgage disclosure forms" (7-10-12)
"After a year and a half of research and review, the Consumer Financial Protection Bureau released simplified mortgage disclosure forms Monday that it hopes will make it easier for borrowers to understand the terms and costs of their loans and therefore be a step toward "restoring trust in the mortgage market" after the housing bubble."
Los Angeles Times – "Governor signs homeowner foreclosure limit" (7-10-12)
"Homeowners who default on refinanced mortgages won't be liable for debts that exceed the market value of their lost properties."
Housing Wire – "Mortgage lenders cringe at substantial litigation costs under QM" (7-10-12)
"Mortgage bankers cringed at the latest litigation cost estimates they could face should the Consumer Financial Protection Bureau craft the Qualified Mortgage rule without a safe harbor."
DS News – "Zillow Lists 10 Best Markets for Buyers and Sellers" (7-10-12)
"San Francisco, San Jose, and Las Vegas metro areas were named as the top markets for sellers, while Chicago, Milwaukee, and Cleveland were categorized as markets where buyers have more power, according to a report released from Zillow Tuesday."
Inman – "Home price gains at risk in distressed markets" (7-10-12)
"Asking prices for for-sale homes nationwide have risen in the last four out of five months, but the biggest market gainers also have foreclosure backlogs putting those increases at risk, according to a monthly report from real estate search and marketing site Trulia."
Ontario, California hard money loan closed by The Norris Group private lending. Real estate investor received loan for $177,000 on a 4 bedroom, 2 bathroom home appraised for $282,000.
Bruce Norris of The Norris Group will be at the AREAA 2012 Home Buyer & Real Estate Investment Fair Saturday, July 21, 2012.
Bruce Norris of The Norris Group will be at the InvestClub for Women in Los Angeles Tuesday, September 18, 2012.
The Norris Group posted a new event. Bruce Norris of The Norris Group will be at the InvestClub for Women in Orange County Wednesday, September 19, 2012.
For more information about The Norris Group's California hard money loans or our California Trust Deed investments, visit the website or call our office at 951-780-5856 for more information. For upcoming California real estate investor training and events, visit The Norris Group website and our California investor calendar. You'll also find our award-winning real estate radio show on KTIE 590am at 6pm on Saturdays or you can listen to over 170 podcasts in our free investor radio archive.
Tags: american land title association, bruce norris, Clear Capital, Consumer Financial Protection Bureau, foreclosure limit, Home Data Index, mortgage bankers association, mortgage disclosure forms, Senate Bill 510, the norris group, trulia, zillow