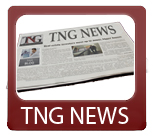 Today's News Synopsis:
CoreLogic reported home prices increased 1.1% percent in April and are expected to show an increase in the month of May.  Clear Capital also reported in their May 2012 Home Data Index that home prices increased both yearly and quarterly at 0.4% quarterly and 0.1% yearly. CMBS delinquncy rates increased slightly to 0.23% in the first quarter, although for CRE mortgages the delinquency rates decreased to 0.37%.
In The News:

Bloomberg – "Growth Slowdown Seen in U.S. as Recession Dodged: Economy" (6-4-12)
"The U.S. economy looks set to deliver a repeat performance in 2012: for the third straight year, it may suffer a swoon yet not slip into a recession."
DS News – "CoreLogic: HPI Increased in April, Will Continue in May" (6-5-12)
"Home prices across the nation rose in April, and a further increase is expected for May's index, according to CoreLogic's April Home Price Index (HPI) report."
Housing Wire – "Delinquency rates on CRE mortgages fall, but rise on CMBS" (6-5-12)
"Delinquency rates on commercial mortgages, including multifamily loans, declined for banks in the first quarter while rising for commercial mortgage-backed securities, an industry trade group said."
Realty Times – "Supreme Court Decides RESPA Case On Unearned Fees" (6-5-12)
"On May 24 of this year, the Supreme Court of the United States issued its decision in the case of Freeman et al. v. Quicken Loans, Inc.."
DS News – "Clear Capital: Prices See First Quarterly and Yearly Gain Since August '10″ (6-5-12)
"For the first time since August 2010, home prices rose on both a quarterly and yearly basis, according to the May 2012 Home Data Index (HDI) report released by Clear Capital."
Housing Wire – "Morgan Stanley, JPMorgan, Goldman see cracks in earnings potential" (6-5-12)
"Big investment banks Morgan Stanley ($12.75 0.39%), JPMorgan ($32.03 1.03%) and Goldman Sachs ($92.13 1.13%) are facing weakening revenues and a confluence of negative factors that are making the firms' outlooks turn bleak."
DS News – "Asking Prices Flat in May While Rent Increases: Trulia" (6-5-12)
"Asking prices fell flat in May after three consecutive monthly increases while also decreasing from the year before, according to reports from Trulia."
CNN Money – "State economic growth slowed in 2011″ (6-5-12)
"States' economic growth slowed sharply in 2011, coming in at half of the previous year's rate.  Real gross domestic product by state grew 1.5% last year, after increasing 3.1% in 2010, according to a U.S. Bureau of Economic Analysis report released Tuesday."
Inman – "Real estate industry ducks a mortgage bullet" (6-5-12)
"With the Consumer Financial Protection Bureau's decision to put off action on its controversial "qualified mortgage" (QM) regulation, the real estate and mortgage finance industries have ducked a bullet, probably until the November elections are over."
Lancaster, California hard money loan closed by The Norris Group private lending. Real estate investor received loan for $61,000 on a 3 bedroom, 2 bathroom home appraised for $102,000.
Bruce Norris of The Norris Group will be at the Predictive Methods Conference today.
Bruce Norris of The Norris Group will be at the The Appraisal Institute's 15th Annual Inland Empire Market Trends Seminar on Thursday, June 7, 2012.
The Norris Group posted a new event. Bruce Norris of The Norris Group will be at the NSDREI 8th Anniversary Dinner Party Tuesday, June 19, 2012.
For more information about The Norris Group's California hard money loans or our California Trust Deed investments, visit the website or call our office at 951-780-5856 for more information. For upcoming California real estate investor training and events, visit The Norris Group website and our California investor calendar. You'll also find our award-winning real estate radio show on KTIE 590am at 6pm on Saturdays or you can listen to over 170 podcasts in our free investor radio archive.
Tags: bruce norris, Clear Capital, commercial mortgage backed securities, commercial mortgages, Consumer Financial Protection Bureau, CoreLogic, delinquency rates, Goldman Sachs, Home Data Index, home-price index, JPMorgan, morgan stanley, qualified mortgage, respa, supreme court, the norris group, trulia, U.S. Bureau of Economic Analysis