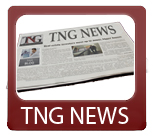 Today's News Synopsis:
Pending home sales are on the decline again after seeing a three-month gain.  NAR reported pending home sales decreased 5.5% in May.  Standard & Poor's announced they are changing the way they are rating their commercial mortgage-backed securities.  Trepp reported a continued increase in CMBS loan resolutions.
In The News:

San Francisco Chronicle – "Number of homes on market down as prices pick up" (6-3-12)
"Buyers are battling over tight inventory, with for-sale homes in such short supply that they sell up to twice as fast as a year ago and draw multiple offers."
DS News – "Freddie Mac Announces Lower Modification Interest Rate" (6-4-12)
"Freddie Mac announced Friday that July 1, the GSE's Standard Modification interest rate will come down from 5 percent to 4.625 percent."
Bloomberg – "S&P Revising Commercial Mortgage Ratings After Freeze-Out" (6-4-12)
"Standard & Poor's, the ratings firm frozen out of the commercial-mortgage bond market since last year, plans to change the way it rates the securities."
Realty Times – "Real Estate Outlook: Pending Home Sales Decline" (6-4-12)
"After three straight months of gains, the latest Pending Home Sales Index (PSHI) from the National Association of Realtors showed a decline of 5.5 percent for the month of April."
NAHB – "Builders Learn How to Comply with OSHA Regulations with Updated Handbook from NAHB" (6-4-12)
"Safe work practices of small building companies play an important part in reducing injuries and fatalities in the residential construction industry.  BuilderBooks, the publishing arm of the National Association of Home Builders (NAHB) recently released the third edition of its Jobsite Safety Handbook which explains what builders can do to comply with OSHA requirements."
Housing Wire – "CMBS loan resolutions continue upswing in May: Trepp" (6-4-12)
"Loan resolutions and loss severities of commercial mortgage-backed securities continued to rebound in May from relatively low levels seen earlier in 2012."
DS News – "GFI Moves to Dismiss DOJ Fair Lending Suit" (6-4-12)
"GFI Mortgage Bankers filed a motion Friday to dismiss a suit from the Department of Justice that alleged discrimination in GFI's lending practices."
Bloomberg – "Bank Critic Goodman Sees Lending Chill in Regulations: Mortgages" (6-4-12)
"Laurie Goodman, who says no analysts have been more critical of bank mortgage practices than her team at Amherst Securities Group LP, is siding with lenders when it comes to a flurry of new rules intended to protect homebuyers."
Victorville, California hard money loan closed by The Norris Group private lending. Real estate investor received loan for $38,000 on a 2 bedroom, 2 bathroom home appraised for $68,000.
Bruce Norris of The Norris Group will be at the Predictive Methods Conference tomorrow, June 5, 2012.
Bruce Norris of The Norris Group will be at the The Appraisal Institute's 15th Annual Inland Empire Market Trends Seminar on Thursday, June 7, 2012.
The Norris Group posted a new event.  Bruce Norris of The Norris Group will be at the NSDREI 8th Anniversary Dinner Party Tuesday, June 19, 2012.
For more information about The Norris Group's California hard money loans or our California Trust Deed investments, visit the website or call our office at 951-780-5856 for more information. For upcoming California real estate investor training and events, visit The Norris Group website and our California investor calendar. You'll also find our award-winning real estate radio show on KTIE 590am at 6pm on Saturdays or you can listen to over 170 podcasts in our free investor radio archive.
Tags: Amherst Securities Group, bruce norris, commercial mortgage bonds, freddie mac, GFI Mortgage Bankers, Laurie Goodman, NAHB, national association of realtors, Pending Home Sales Index, Standard & Poor's, Standard Modification, the norris group, Trepp