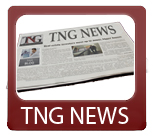 Today's News Synopsis:
Prices on homes increased 0.8% in April for the third month in a row, although at the same time home sales dipped 1.5% the following month.  Capital Economics expects homes prices to increase 2% this year and 5% by 2012.  Unemployment claims are still high despite dropping by 2,000 last week.  Mortgage rates are also at a new record low at 3.66%.

In The News:

Housing Wire – "Feds extend foreclosure review deadline, detail payouts to come" (6-21-12)
"Federal regulators extended the deadline for a wide-scale foreclosure review and detailed how much will be paid to borrowers for any abuses discovered."
DS News – "Prices to Gain by 2% in 2012 and 5% in 2013: Capital Economics" (6-21-12)
"The recent softening of economic activity will not stop the country's housing market recovery, Capital Economics said in a report Wednesday."
Bloomberg – "U.S. House Prices Rise in April for a Third Month, FHFA Says" (6-21-12)
"U.S. house prices rose 0.8 percent in April from the previous month, the third straightadvance, as the property market shows signs of stabilization, the Federal Housing Finance Agency said."
Housing Wire – "NAR existing home sales constrained by supply in May" (6-21-12)
"Existing home sales declined 1.5% in May to a seasonally adjusted annual rate of 4.55 million in May from 4.62 in April due to limited supplies of housing inventory, according to the National Association of Realtors."
DS News – "Initial Jobless Claims Dip But Remain High" (6-21-12)
"First time claims for unemployment insurance fell to 387,000 for the week ended June 16 from the prior week's 389,000, (revised from the originally reported 387,000), the Labor Department reported Thursday."
Bloomberg – "U.S. Banks to Pay $125,000 to Many Hurt in Foreclosures" (6-21-12)
"U.S. banks including JPMorgan Chase & Co. (JPM) and Citigroup Inc. (C) will pay as much as $125,000 plus equity to individual customers most harmed by mishandled foreclosures in 2009 and 2010, according to a remediation plan released by bank regulators."
Los Angeles Times – "Stocks lower following home sales, jobs data" (6-21-12)
"Stocks were lower in early trading on Wall Street following a report showing existing home sales declined last month."
DS News – "New York Assembly Passes Foreclosure Fraud Justice Bill" (6-21-12)
"New York Attorney General Eric Schneiderman's proposed "Foreclosure Fraud Prevention Act of 2012" passed in the state Assembly, the Office of the Attorney General announced Thursday."
Bloomberg – "U.S. Mortgage Rates Fall With 30-Year at a Record-Low 3.66%" (6-21-12)
"U.S. mortgage rates for 30-year fixed loans declined to a record low, reducing borrowing costs amid an uneven recovery in the housing market."
Pico Rivera, California hard money loan closed by The Norris Group private lending. Real estate investor received loan for $180,000 on a 4 bedroom, 1 bathroom home appraised for $301,000.
The Norris Group posted a new event. Craig Hill of the Norris Group will be interviewed by Shawn Watkins at the Investors Workshops Wednesday, June 27, 2012.
Bruce Norris of The Norris Group will be at the AREAA 2012 Home Buyer & Real Estate Investment Fair Saturday, July 21, 2012.
Bruce Norris of The Norris Group will be at the InvestClub for Women Tuesday, September 18, 2012.
Looking Back:
Housing Wire reported that JP Morgan was expected to pay$153.6 in a settlement regarding misleading information with mortgage security transactions.  Bloomberg reported that the price of existing homes decreased in May 2011 to the lowest they had been in six months.  According to DS News, Moody's Investors Service's Delinquency Tracker recently showed that loan delinquency rates dropped four points to 9.18%.
For more information about The Norris Group's California hard money loans or our California Trust Deed investments, visit the website or call our office at 951-780-5856 for more information. For upcoming California real estate investor training and events, visit The Norris Group website and our California investor calendar. You'll also find our award-winning real estate radio show on KTIE 590am at 6pm on Saturdays or you can listen to over 170 podcasts in our free investor radio archive.
Tags: bruce norris, Capital Economics, Citigroup, Eric Schneiderman, Federal Housing Finance Agency, Federal Reserve, freddie mac, JPMorgan Chase, labor department, mortgage rates, national association of realtors, Office of the Attorney General, Officer of the Comptroller of the Currency, the norris group