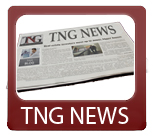 Today's News Synopsis:
In a big news story, housing starts on single-family homes jumped up 3.2% last month.  Fannie Mae predicted home prices will bottom in 2013 while other risks are foreseeable in the market as a whole.  The County of San Bernardino is planning to put into effect a new proposal that would allow them to use eminent domain to take ownership of the loans from homeowners who are underwater.
In The News:

Press Enterprise – "San Bernardino County: Controversial mortgage fix considered" (6-18-12)
"Under the proposal, the county and its partner cities would select qualified homeowners with underwater mortgages and use eminent domain authority to seize ownership of the loans – not the actual homes."
NAHB – "Single-Family Housing Starts Rise 3.2 Percent in May" (6-19-12)
"Single-family housing production increased for a third consecutive month and builders pulled more permits for both single- and multifamily construction in May, according to newly released figures from HUD and the U.S. Census Bureau. The data reveals that the seasonally adjusted annual rate of single-family housing starts rose 3.2 percent to 516,000 units – the best pace since December of 2011."
Bloomberg – "FHFA Seeks to Limit Buybacks Afflicting BofA to PNC: Mortgages" (6-19-12)
"The Federal Housing Finance Agency, the regulator of Fannie Mae and Freddie Mac, plans to help banks avoid being forced to buy back mortgages as it becomes concerned that lenders are tightening standards even for the most creditworthy home buyers."
DS News – "RE/MAX: Housing Market Recovery 'In Full Swing'" (6-19-12)
"The national housing market recovery is "in full swing," according to the June edition of RE/MAX's National Housing Report."
Housing Wire – "Fannie sees home price bottom in 2013, global risks ahead" (6-19-12)
"A new report from Fannie Mae's economic research team projects home prices will reach bottom in 2013 while the nation's overall macroeconomic situation hinges on a set of risky outliers."
Realty Times – "Vacation Home Market " (6-19-12)
"According to the latest National Association of Realtors Investment and Vacation Home Buyers Survey, vacation-home sales rose 7.0 percent in 2011."
Realty Trac – "Government Starts Investor Loan Modifications" (6-19-12)
"Since 2008, the federal government says it has helped more than 1.1 million homeowners avoid foreclosure with a permanent loan modification. This is a big number but until now not a dime has gone to investors."
DS News – "Radar Logic: Prices Show Monthly Gain, but Improvements Won't Last " (6-19-12)
"While other experts and analysts have concluded home prices are on the rise and the recovery is under way, Radar Logic released a report challenging the upbeat viewpoint."
Housing Wire – "Violent crime reduction equals billions in home value gains" (6-19-12)
"A 10% reduction in violent crimes could result in billions of dollars in home price appreciation for several major cities, according to a study from the Center for American Progress."
San Gabriel, California hard money loan closed by The Norris Group private lending. Real estate investor received loan for $205,000 on a 3 bedroom, 2 bathroom home appraised for $345,000.
Bruce Norris of The Norris Group will be at the NSDREI 8th Anniversary Dinner Party today, June 19, 2012.
Bruce Norris of The Norris Group will be at the AREAA 2012 Home Buyer & Real Estate Investment Fair Saturday, July 21, 2012.
The Norris Group posted a new event. Bruce Norris of The Norris Group will be at the InvestClub for Women Tuesday, September 18, 2012.
For more information about The Norris Group's California hard money loans or our California Trust Deed investments, visit the website or call our office at 951-780-5856 for more information. For upcoming California real estate investor training and events, visit The Norris Group website and our California investor calendar. You'll also find our award-winning real estate radio show on KTIE 590am at 6pm on Saturdays or you can listen to over 170 podcasts in our free investor radio archive.
Tags: bruce norris, Center for American Progress, eminent domain, fannie mae, Federal Housing Finance Agency, foreclosure, freddie mac, national association of realtors, radar logic, ReMax, san bernardino, the norris group