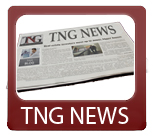 Today's News Synopsis:
Moody's Analytics reported more and more people are renting homes as opposed to buying them.  Reasons include the increase in foreclosures, income, and because the rental market is more favorable.  The Mortgage Bankers Association reported an $8.1 billion increase in debt for commercial/multifamily mortgages.  In relation to the first story, foreclosures in California increased 4.4% month-over-month in May, although they are still 5.3% lower than they were at that time in 2011.
In The News:

Housing Wire – "Wells Fargo to limit FHA Streamline participation" (6-12-12)
"Wells Fargo ($31.25 0.26%) will only accept new streamlined refinancing on Federal Housing Administration mortgages serviced in-house beginning June 19, according to an alert sent to lenders Tuesday."
Realty Trac – "FHA To Sell Distressed Mortgages" (6-12-12)
"The FHA has a new plan to reduce foreclosures. The basic idea is to take properties in trouble and sell them off at discount to investors."
DS News – "Rental Market Still Tightening: Moody's" (6-12-12)
"With vacancies declining and rental prices rising, the climate in the housing industry is clearly warming up to rental properties. According to Moody's Analytics, "weak income gains, favorable demographics, and the foreclosure crises" are all causing people to choose renting over buying, and demand for rent will remain solid over the next two years."
Bloomberg – "Fed Says U.S. Wealth Fell 38.8% in 2007-2010 on Housing" (6-12-12)
"The financial crisis wiped out 18 years of gains for the median U.S. household net worth, with a 38.8 percent plunge from 2007 to 2010 that was led by the collapse in home prices, a Federal Reserve study showed."
Inman – "New REO-to-rental program seeks returns for investors" (6-12-12)
"A public-private partnership is trying a new foreclosure-to-rental strategy in Oakland, Calif., that will involve purchasing, renovating and renting up to 100 homes in two of the least affluent, inner-city neighborhoods in this city on San Francisco Bay."
Mortgage Bankers Association – "Commercial/Multifamily Mortgage Balances Up $8.1 Billion in First Quarter" (6-12-12)
"The level of commercial/multifamily mortgage debt outstanding increased by $8.1 billion, or 0.3 percent, in the first quarter of 2012, as three of the four major investor groups increased their holdings, according to the Mortgage Bankers Association (MBA)."
DS News – "ForeclosureRadar: May Activity Dominated by Local Conditions" (6-12-12)
"Foreclosure activity in May was marked by lenders being impacted by local market conditions rather than any national trend, according to ForeclosureRadar's May 2012 Foreclosure Report."
Bloomberg – "Congress Seen Defeating Purpose of New Mortgage Disclosure Law" (6-12-12)
"U.S. voters ought to be able to find out this week about the home mortgages of their senators and representatives, information required under a congressional ethics law enacted this year."
DS News – "New Mortgages 20% More Likely to Default than Those from the '90s" (6-12-12)
"Investors and lenders should expect loans currently originated to have a 20 percent higher chance of default than those originated in the '90s due to current economic conditions, according to the University Financial Associates (UFA)."
CNN Money – "JPMorgan's losses keep adding up" (6-12-12)
"The stock market hasn't been kind to JPMorgan Chase lately.  The recent market gyrations have exacerbated the bank's $2 billion loss from its bad bet on a thinly traded slice of the derivatives market."
Los Angeles Times – "New California foreclosure starts up slightly in May" (6-12-12)
"New foreclosure starts in California ticked up in May from the prior month, a new report shows.  The number of notices of default was up 4.4% from April, but down 5.2% from May 2011, according to the Foreclosure Radar website. Notices of default are the first formal stage of the foreclosure process in California, which does not require a court order for a home to be foreclosed on."
Lancaster, California hard money loan closed by The Norris Group private lending. Real estate investor received loan for $71,000 on a 3 bedroom, 2 bathroom home appraised for $119,000.
The Norris Group posted a new event. Bruce Norris of The Norris Group will be at the NSDREI 8th Anniversary Dinner Party Tuesday, June 19, 2012.
The Norris Group posted a new event. Bruce Norris of The Norris Group will be at the AREAA 2012 Home Buyer & Real Estate Investment Fair Saturday, July 21, 2012.
The Norris Group posted a new event. Bruce Norris of The Norris Group will be at the InvestClub for Women Tuesday, September 18, 2012.
For more information about The Norris Group's California hard money loans or our California Trust Deed investments, visit the website or call our office at 951-780-5856 for more information. For upcoming California real estate investor training and events, visit The Norris Group website and our California investor calendar. You'll also find our award-winning real estate radio show on KTIE 590am at 6pm on Saturdays or you can listen to over 170 podcasts in our free investor radio archive.
Tags: bruce norris, California, commercial, federal housing administration, Federal Reserve, FHA, foreclosure, ForeclosureRadar, JPMorgan Chase, Moody's Analytics, mortgage bankers association, multifamily, Oakland, reo, the norris group, University Financial Associates, Wells Fargo