Sources:
Preliminary LPS Report Shows Slight Rise in Delinquencies After Declines
April 2012 Existing Home Sales Up, Prices Rise Again
Home sale contracts declined last month in California
New-Home Sales Rise 3.3 Percent in April
California pending home sales down after robust March; tight housing supply persists
FINRA Fines Citigroup Global Markets $3.5 Million for Providing Inaccurate Performance Data Related to Subprime Securitizations
BofA Will Buy Back $330 Million of Mortgages From Freddie
Aging Baby and Echo Boomer to Impact Housing
California Approves Short Sale Bill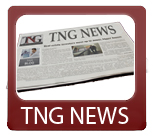 Today's News Synopsis:
In this week's video, Aaron Norris gives the news of the week in the world of real estate and other big news of the week.  Zillow reported both values and rents for homes increased last month to their highest since 2006.  With mortgage rates at their lowest on record, mortgage refinancing is at an increase.
In The News:

Housing Wire – "Consumer sentiment reaches post-recession high" (5-25-12)
"Consumer sentiment rose in May to its highest level since October 2007, despite a tough month on Wall Street and worsening conditions in Europe."
DS News – "Zillow: Home Values See Highest Monthly Increase Since 2006″ (5-25-12)
"Zillow issued a released Friday reporting that both national home values and rents rose in the month of April."
Mortgage Bankers Association – "Mortgage Refinances Increase as Mortgage Rates Hit New Lows" (5-25-12)
"While some people wonder how far mortgage rates can drop, some are taking advantage of a good thing. Mortgage refinance applications increased 13.0% for the week ending May 11th according to the Mortgage Banker's Association's Weekly Mortgage Applications Survey."
Bloomberg – "Lehman to Pay Banks $1.6 Billion for Rest of Archstone" (5-25-12)
"Lehman Brothers Holdings Inc. reached a deal to buy the rest of apartment owner Archstone for almost $1.6 billion from Bank of America Corp. and Barclays Plc (BARC), ending a dispute with the banks over the price."
Housing Wire – "Freddie Mac mortgage portfolio decreases 14.1%" (5-25-12)
"Freddie Mac's total mortgage portfolio declined at an annualized rate of 14.1% in April, according to the GSE's latest monthly summary report."
DS News – "High Court Decides in Favor of Quicken Loans in RESPA Case" (5-25-12)
"The Supreme Court ruled unanimously in favor of Quicken Loans, Inc., Thursday, in a case that bars lenders from splitting settlement fees with third parties."
Inman – "Brokerages may be off the hook in flat-fee lawsuits" (5-25-12)
"The U.S. Supreme Court may have slammed the door this week on consumer lawsuits against some of the nation's largest real estate brokerages, alleging that the flat fees they charged clients in addition to the percentage-based commissions brokers traditionally collect violate a 1974 federal anti-kickback statute."
Housing Wire – "Senators craft extended mortgage relief for military" (5-25-12)
"Five Democratic senators introduced a bill expanding mortgage and foreclosure protections for military families."
Moreno Valley, California hard money loan closed by The Norris Group private lending. Real estate investor received loan for $63,000 on a 2 bedroom, 2 bathroom home appraised for $101,000.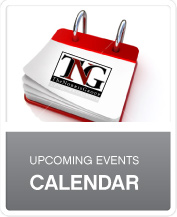 The Norris Group posted a new event. Bruce Norris of The Norris Group will be at the Temecula Valley Chamber of Commerce Economic Forecast on Thursday, May 31, 2012.
The Norris Group posted a new event. Bruce Norris of The Norris Group will be at the Cutting Edge Financial Tactics Brunch on Saturday, June 2, 2012.
The Norris Group posted a new event. Bruce Norris of The Norris Group will be at the Predictive Methods Conference on Tuesday, June 5, 2012.
Looking Back:
Multiple national associations testified on behalf of FHA. According to the NAHB, 74.6 percent of all homes sold in the first quarter of 2011 were affordable to families earning the national median income. Freddie Mac completed 11,349 loan modifications in April 2011. The FHFA said home prices fell 2.5 percent in the first quarter of 2011.
For more information about The Norris Group's California hard money loans or our California Trust Deed investments, visit the website or call our office at 951-780-5856 for more information. For upcoming California real estate investor training and events, visit The Norris Group website and our California investor calendar. You'll also find our award-winning real estate radio show on KTIE 590am at 6pm on Saturdays or you can listen to over 170 podcasts in our free investor radio archive.
Tags: Aaron Norris, Archstone, Bank of America, Barclays, bruce norris, consumer sentiment, freddie mac, Mortgage Applications Survey, mortgage bankers association, Quicken Loans, The Norris Group Real Estate Headline Roundup, zillow