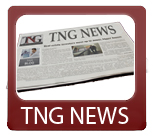 Today's News Synopsis:
Jobless claims remained at 370,000 despite economists predicting they would decrease to 365,000 this past week.  The number of people who can afford to buy a home is at its highest on record at 77.5%.  At the same time, foreclosures are at their lowest in five years.
In The News:
CNN Money – "FBI opens JPMorgan investigation" (5-16-12)
"The director of the Federal Bureau of Investigation said Wednesday that the agency has opened an investigation into JPMorgan Chase, the nation's largest bank."
DS News – "Initial Unemployment Claims Creeping Up" (5-17-12)
"First time claims were unchanged at 370,000 for the week ended May 12 after the number of initial claims filed for the previous week was revised upward, the Labor Department reported Thursday. Economists had expected initial claims would decrease to 365,000."
Housing Wire – "Mortgage rates hit all-time lows (again)" (5-17-12)
"Fixed-rate mortgages hit new all-time lows for the third-straight week as the 30-year FRM submerged below 3.80% following declining long-term Treasury bond yields."
NAHB – "Nationwide Housing Affordability Reaches New Record High" (5-17-12)
"Nationwide housing affordability hit a new record high for a second consecutive quarter in the first three months of this year, according to the National Association of Home Builders/Wells Fargo Housing Opportunity Index (HOI), released today. Yet tight lending conditions continue to pose a major obstacle to many prospective home buyers."
Bloomberg – "Foreclosures Plunge to Five-Year Low in U.S. Recovery: Mortgages" (5-17-12)
"Foreclosure filings in the U.S. fell to a five-year low last month as lenders sought to avoid seizing property and a housing recovery showed signs of taking hold."
DS News – "Gateway Mortgage Group Establishes Omaha Branch" (5-17-12)
"Gateway Mortgage Group is expanding its operations with a new branch in Omaha, Nebraska.  The new location will be staffed by eight loan officers, including Kent Geschwender, a former branch manager of MetLife Home Loans. The Omaha branch will be the company's largest"
CNN Money – "Federal Reserve concerned about fiscal cliff" (5-17-12)
"The Federal Reserve is worried about indecision in Congress.  At its last meeting in April, the central bank's top officials discussed how coming tax increases and spending cuts could weigh on the recovery, and debated whether the Fed should provide additional stimulus to spur consumer spending."
Housing Wire – "Architecture Billings Index down for April" (5-17-12)
"The Architecture Billings Index (ABI) has fallen into negative terrain after five months of positive readings. The score sat at 48.4 for April, down from 50.4 in March. The new projects inquiry index was 54.4, down from 56.6 the previous month."
DS News – "Southern California Home Sales Figures Rise" (5-17-12)
"According to numbers released by DataQuick, last month's home sales numbers in Southern California experienced a modest climb from last year."
Inman – "NAR flexes political muscle" (5-17-12)
"Thousands of Realtors gathered around the Washington Monument today in a demonstration of the National Association of Realtors' political clout."

Carson, California hard money loan closed by The Norris Group private lending. Real estate investor received loan for $200,000 on a 3 bedroom, 2 bathroom home appraised for $325,000.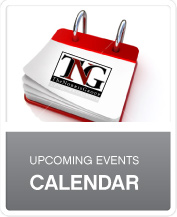 The Norris Group posted a new event. Bruce Norris of The Norris Group will be speaking today at the Apartment Owners Association Million Dollar Trade Show.
The Norris Group posted a new event. The Norris Group will hold its REO Boot Camp on May 22-24, 2012.
The Norris Group posted a new event. Bruce Norris of The Norris Group will be at the Temecula Valley Chamber of Commerce Economic Forecast on Thursday, May 31, 2012.
Looking Back:
MDA DataQuick reported 35,202 houses and condos were sold in California during April 2011. New home construction decreased 10.6% in April, according to the Commerce Department. Notice of default filings decreased 25.8% in March 2011.
For more information about The Norris Group's California hard money loans or our California Trust Deed investments, visit the website or call our office at 951-780-5856 for more information. For upcoming California real estate investor training and events, visit The Norris Group website and our California investor calendar. You'll also find our award-winning real estate radio show on KTIE 590am at 6pm on Saturdays or you can listen to over 170 podcasts in our free investor radio archive.
Tags: Architecture Billings Index, bruce norris, DataQuick, Federal Bureau of Investigation, Federal Reserve, fixed-rate mortgages, foreclosure, Gateway Mortgage Group, inventory, JPMorgan Chase, labor department, loan modification, National Association of Home Builders, Omaha, the norris group, Wells Fargo Housing Opportunity Index