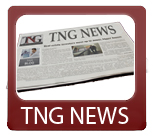 Today's News Synopsis:
Unemployment claims decreased again last week to 363,000 according to the Labor Department.  Mortgage rates are at record lows again after decreasing to 3.39% this week.  15-year rates are also now at 2.7%.  Spending on construction also increased to the highest level since 2009 and is now at $851.6 billion.

In The News:

DS News- "First-Time Jobless Claims Drop Again" (11-1-12)
"First-time claims for unemployment insurance fell 9,000 to 363,000 for the week ended October 27, the Labor Department reported Thursday."
Housing Wire- "Ocwen profit and revenue rise on mortgage business acquistions" (11-1-12)
"Mortgage servicer Ocwen Financial Corp. ($38.57 0%) posted a higher profit and record-setting revenue for the third quarter as the firm expanded its balance sheet with the acquisition of mortgage servicing rights valued at $6.1 billion of unpaid principal balance."
Los Angeles Times- "Mortgage rates remain near record lows" (11-1-12)
"Mortgage interest rates moved slightly lower this week, according to housing finance giant Freddie Mac, with lenders offering 30-year fixed-rate home loans to solid borrowers at an average of 3.39%, compared with 3.41% last week."
DS News- "CFPB Finds Violations of Consumer Financial Laws Among Lenders" (11-1-12)
"The Consumer Financial Protection Bureau (CFPB) released a Supervisory Highlights report Wednesday, providing an overview of its supervisory actions between July 2011 and September 2012."
Housing Wire- "Appraisers rush to repeat work in Hurricane Sandy aftermath" (11-1-12)
"Standard & Poor's released an early view into the extent of Hurricane Sandy damage to the economy."
Bloomberg – "Construction Spending in U.S. Climbs to Highest Level Since 2009″ (11-1-12)
"Construction spending climbed in September to the highest level in almost three years, led by a rebound in homebuilding that is rippling through the U.S. economy."
DS News – "Fitch: Impact of Sandy on RMBS" (11-1-12)
"If Hurricane Sandy has any impact on the performance of residential mortgage-backed securities (RMBS), it will probably be one that is short-term, according to Fitch Ratings."
San Bernardino, California hard money loan closed by The Norris Group private lending. Real estate investor received loan for $69,000 on a 3 bedroom, 1 bathroom home appraised for $115,000.
Bruce Norris of The Norris Group will be at the OCRE Forum at the Chinese Cultural Center in Riverside on Wednesday, November 7, 2012.
Bruce Norris of The Norris Group will be at the Investors Workshops at the Doubletree Hotel in Orange on Wednesday, November 28, 2012.
Bruce Norris of The Norris Group will be at the NSDREI Holiday Christmas Party at the El Camino Country Club in Riverside on Sunday, December 2, 2012.
Looking Back:
In a big news story, 14 mortgage servicers were undergoing reviews of their foreclosure processes as reuired by consent orders they signed.  Pending home sales fell another 4.6% the previous week according to the Realty Times.  Allied Home Mortgage Capital faced a lawsuit by federal officials for claims of fraud.  The Commerce Department reported a slight increase on construction and manufacturing.
For more information about The Norris Group's California hard money loans or our California Trust Deed investments, visit the website or call our office at 951-780-5856 for more information. For upcoming California real estate investor training and events, visit The Norris Group website and our California investor calendar. You'll also find our award-winning real estate radio show on KTIE 590am at 6pm on Saturdays or you can listen to over 170 podcasts in our free investor radio archive.
Tags: bruce norris, Consumer Financial Protection Bureau, fitch ratings, freddie mac, homebuilding, Hurricane Sandy, labor department, mortgage rates, Ocwen Financial Corp., residential mortgage-backed securities, Standard & Poor's, the norris group, unemployment