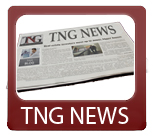 Today's News Synopsis:
The number of foreclosures completed last month decreased 31% year-over-year, although overall they are still at high levels.  The Mortgage Bankers Association reported mortgage applications decreased 4.8% from last week.  HUD is offering disaster relief to borrowers who were affected by Hurricane Sandy in New York and New Jersey.

In The News:

Inman- "Number of homes lost to foreclosure continues to fall" (10-31-12)
"The number of U.S. homes lost to foreclosure dropped for the fifth month in September, with real estate data aggregator CoreLogic counting 57,000 completed foreclosures in a monthly foreclosure report released today."
Mortgage Bankers Association- "Refinance Applications Decrease in Latest MBA Weekly Survey" (10-31-12)
"Mortgage applications decreased 4.8 percent from one week earlier, according to data from the Mortgage Bankers Association's (MBA) Weekly Mortgage Applications Survey for the week ending October 26, 2012."
DS News- "HUD Offers Disaster Relief for Victims in New York and New Jersey" (10-31-12)
"HUD is rolling out relief strategies for servicers and borrowers caught in the devastation brought on by Hurricane Sandy."
Inman – "Mortgage insurers won't stand in the way of Fannie and Freddie short sales" (10-31-12)
"Starting tomorrow, mortgage giants Fannie Mae and Freddie Mac have a green light from nine private mortgage insurers to approve short sales for distressed borrowers without a separate review."
Housing Wire- "U.S. District Court in Texas blocks MERS lawsuit" (10-31-12)
"Individual homeowners do not have standing to sue Mortgage Electronic Registration Systems over county recording fees, according to a decision from the U.S. District Court for the Western District of Texas."
Bloomberg – "Storm Keeping Millions From Work May Slow Economic Growth" (10-31-12)
"Atlantic superstorm Sandy may cut U.S. economic growth as it keeps millions of employees away from work and shuts businesses from restaurants to refineries in one of the nation's most populated and productive regions."
DS News – "Inventory of New Homes Down to Lowest Level in Nearly 50 Years" (10-31-12)
"The U.S. housing market "has entered a sustainable period of improving conditions," Pro Teck Valuations CEO Tom O'Grady says in the company's most recent Home Value Forecast."
Palmdale, California hard money loan closed by The Norris Group private lending. Real estate investor received loan for $47,000 on a 3 bedroom, 2 bathroom home appraised for $79,000.
Bruce Norris of The Norris Group will be at the OCRE Forum at the Chinese Cultural Center in Riverside on Wednesday, November 7, 2012.
Bruce Norris of The Norris Group will be at the Investors Workshops at the Doubletree Hotel in Orange on Wednesday, November 28, 2012.
Bruce Norris of The Norris Group will be at the NSDREI Holiday Christmas Party at the El Camino Country Club in Riverside on Sunday, December 2, 2012.
For more information about The Norris Group's California hard money loans or our California Trust Deed investments, visit the website or call our office at 951-780-5856 for more information. For upcoming California real estate investor training and events, visit The Norris Group website and our California investor calendar. You'll also find our award-winning real estate radio show on KTIE 590am at 6pm on Saturdays or you can listen to over 170 podcasts in our free investor radio archive.
Tags: bruce norris, CoreLogic, fannie mae, foreclosures, freddie mac, HUD, Hurricane Sandy, MERS, mortgage applications, mortgage bankers association, Pro Teck Valuations, the norris group