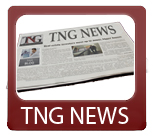 Today's News Synopsis:
According to the latest S&P/Case-Shiller Index, home prices increased in August for the fifth consecutive month.  At the same time, home vacancies decreased last quarter according to the Census Bureau.  Rented homes decreased to 8.6%, and owner-occupied homes decreased to 1.9%.  30 year mortgage rates increased again by 2 basis points to 3.76% last September.

In The News:

Inman- "August home prices continue steady rise" (10-30-12)
"The 10- and 20-city S&P/Case-Shiller home price indices posted monthly increases for the fifth month in a row in August, according to a report released today."
Bloomberg – "U.S. Housing Vacancies Fall and Ownership Flat as Rentals Rise" (10-30-12)
"U.S. residential vacancy rates fell in the third quarter as the growth in households outpaced construction, the Census Bureau reported."
DS News- "LPS Settles with Colorado AG for $1.8M" (10-30-12)
"Lender Processing Services, Inc. (LPS) reached a settlement with Colorado Attorney General John Suthers for $1.8 million over former document execution practices by LPS subsidiaries, DocX, LLC and LPS Default Solutions."
Realty Times – "California REALTORS® Change The Rules For Short Sale Offers of Compensation" (10-30-12)
"Directors of the California Association of Realtors® (CAR) recently voted to amend the state model MLS rules as they apply to short sales."
Realty Trac- "RealtyTrac on The Willis Report: Why Most Housing Markets Worse Off Than 2008″ (10-30-12)
"A housing report issued last week by RealtyTrac found that housing markets in 65 percent of U.S. counties are worse off than it was four years ago."
DS News – "Disaster Relief Available for Homeowners with Freddie Mac Loans " (10-30-12)
"Homeowners with mortgages guaranteed by Freddie Mac may be eligible for payment relief if they are located in an area that has been devastated by Hurricane Sandy."
Housing Wire- "Wells Fargo mails checks to thousands with FHA-backed mortgages" (10-30-12)
"Wells Fargo ($33.97 -0.09%)recently surprised thousands of home loan customers by sending refund checks to a fraction of its Federal Housing Administration-backed borrowers."
Bloomberg – "Real Estate Recovery Challenged by Sandy: Mortgages" (10-30-12)
"The U.S. real estate recovery that's gained strength this year faces a setback from flooding and property damage inflicted by Hurricane Sandy, the biggest tropical gale to hit the Atlantic seaboard."
Housing Wire – "FHFA: 30-year mortgage rate edges up" (10-30-12)
"The average interest rate recorded on a conventional 30-year, fixed-rate mortgage rose 2 basis points to 3.76% in September, the Federal Housing Finance Agency said Tuesday."
Lancaster, California hard money loan closed by The Norris Group private lending. Real estate investor received loan for $58,000 on a 4 bedroom, 2 bathroom home appraised for $90,000.
Bruce Norris of The Norris Group will be at the OCRE Forum at the Chinese Cultural Center in Riverside on Wednesday, November 7, 2012.
The Norris Group will be holding their Distressed Property Boot Camp from January 29-31, 2012.
For more information about The Norris Group's California hard money loans or our California Trust Deed investments, visit the website or call our office at 951-780-5856 for more information. For upcoming California real estate investor training and events, visit The Norris Group website and our California investor calendar. You'll also find our award-winning real estate radio show on KTIE 590am at 6pm on Saturdays or you can listen to over 170 podcasts in our free investor radio archive.
Tags: bruce norris, California Association of Realtors, Case-Shiller, Census Bureau, Federal Housing Finance Agency, freddie mac, Hurricane Sandy, John Suthers, Lender Processing Services, mortgage rates, RealtyTrac, Standard & Poor's, the norris group, Wells Fargo