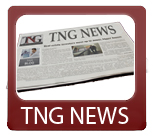 Today's News Synopsis:
Pending home sales increased again last month 0.3% month-over-month according to the National Association of Realtors.  Home prices also increased 0.7% month-over-month in August according to the FHFA.  Mortgage rates also saw an increase with 30 year rates at 3.41% and 15 year rates at 2.72%.

In The News:

Bloomberg- "Mortgage Rates in U.S. Increase With 30-Year at 3.41%" (10-25-12)
"U.S. mortgage rates rose, increasing borrowing costs as home values extend a rebound from their worst crash since the 1930s."
Housing Wire – "GSE repurchase requests drag third-quarter mortgage growth" (10-25-12)
"Mortgage banking results continue to stay strong for third quarter because of of gain-on-sales margins and an increased volume of origination. However, representations and warranty claims also remain elevated, primarily as a result of new repurchase requests made by the government-sponsored enterprises."
DS News- "Two-Thirds of the Largest Metros See Decline in Foreclosure Activity" (10-25-12)
"Foreclosure activity in a majority the nation's largest metros slowed down in the third quarter, according to a foreclosure report from RealtyTrac."
Inman – "Pending home sales up for 17th consecutive month" (10-25-12)
"A pending home sales index maintained by the National Association of Realtors showed an annual gain in September for the 17th month in a row."
NAHB- "Remodeling Market Index Climbs Five Points, Returns to 2005 Levels" (10-25-12)
"The Remodeling Market Index (RMI) climbed to 50 in the third quarter of 2012, up from 45 in the previous quarter, according to the National Association of Home Builders (NAHB)."
DS News – "Fixed Rates Barely Budge " (10-25-12)
"Mortgage rate movement this week was "so slight it was almost nonexistent," according to data from Freddie Mac and Bankrate.com."
Bloomberg – "PulteGroup Profit Tops Estimates as New-Home Sales Climb" (10-25-12)
"PulteGroup Inc. (PHM), the largest U.S. homebuilder by revenue, reported a third-quarter profit that beat analysts' estimates after cutting costs and recording higher revenue as sales of new houses rebounded."
DS News- "First-Time Jobless Claims Drop Sharply" (10-25-12)
"First-time claims for unemployment insurance fell 23,000 to 369,000 for the week ended October 20, the Labor Department reported Thursday."
Burbank, California hard money loan closed by The Norris Group private lending. Real estate investor received loan for $300,000 on a 3 bedroom, 1 bathroom home appraised for $478,000.
Bruce Norris of The Norris Group will be at the OC Investors Club in Tustin on Friday, October 26, 2012.
Bruce Norris of The Norris Group will be at the Cutting-Edge Financial Tactics Brunch at the Mission Inn in Riverside on Saturday, October 27, 2012.
Bruce Norris of The Norris Group will be at the OCRE Forum at the Chinese Cultural Center in Riverside on Wednesday, November 7, 2012.
Looking Back:
The latest Case-Shiller Index report showed that home prices continued to increase for the fifth straight month, although for the year they were still down 3.8%.    Consumer confidence levels were at their lowest since the end of the Great Recession in 2009 with an almost 40% drop that month.   Also, according to Housing Wire more changes were being made to HARP that would benefit borrowers and only allow a small percentage of Fannie Mae and Freddie Mac loans to be refinanced.
For more information about The Norris Group's California hard money loans or our California Trust Deed investments, visit the website or call our office at 951-780-5856 for more information. For upcoming California real estate investor training and events, visit The Norris Group website and our California investor calendar. You'll also find our award-winning real estate radio show on KTIE 590am at 6pm on Saturdays or you can listen to over 170 podcasts in our free investor radio archive.
Tags: bankrate.com, bruce norris, foreclosure, freddie mac, labor department, mortgage rates, National Association of Home Builders, national association of realtors, PulteGroup, RealtyTrac, Remodeling Market Index, the norris group, unemployment