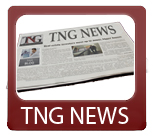 Today's News Synopsis:
The Mortgage Bankers Association reported mortgage applications decreased 12% from last week.  Home prices increased 0.7% in the US according to FHFA.  New home sales also increased and are now up 27% year over year.  Bank of America is being sued by the Justice Department for alleged mortgage fraud.

In The News:

DS News- "RBS to Pay Nevada $42M for Role in Securitizing Subprime Mortgages" (10-24-12)
"RBS Financial Products (RBSFP) will pay the state of Nevada $42 million to settle allegations over the firm's role in buying and securitizing subprime and payment option adjustable rate mortgages (ARMs), Nevada Attorney General Catherine Cortez Masto announced Wednesday."
Mortgage Bankers Association – "Mortgage Applications Decrease in Latest MBA Weekly Survey" (10-24-12)
"Mortgage applications decreased 12.0 percent from one week earlier, according to data from the Mortgage Bankers Association's (MBA) Weekly Mortgage Applications Survey for the week ending October 19, 2012."
Inman- "New-home sales up 27 percent from a year ago" (10-24-12)
"Sales of new single-family homes were up 5.7 percent from August to September and 27.1 percent from a year ago, to a seasonally adjusted annual rate of 389,000 — the strongest pace of sales since April 2010, the Census Bureau reported today."
Realty Times – "Mortgage Rates Remain Low as Housing Reports Show Mixed Results" (10-24-12)
"With hopes that the recovering housing market will help the economy grow, monthly reports have become much more significant."
CNN Money- "Bank of America sued for alleged mortgage fraud" (10-24-12)
"The Justice Department is seeking $1 billion from Bank of America, alleging the bank committed fraud by selling defective mortgages from a program it says was known within the bank as 'the Hustle'."
DS News – "FOMC Maintains Policy Stance to Hold Down Rates" (10-24-12)
"Pointing to slow employment growth and an "elevated" unemployment rate, the Federal Open Market Committee said Wednesday the Federal Reserve 'will continue purchasing additional agency mortgage-backed securities at a pace of $40 billion per month'."
Bloomberg – "U.S. Home Prices Rose 0.7% in August From July, FHFA Says" (10-24-12)
"U.S. house prices rose 0.7 percent in August from July as buyers competed for a dwindling supply of property listings, the Federal Housing Finance Agency said."
Housing Wire – "Ocwen, Walter Investment win bidding war for ResCap mortgage servicing" (10-24-12)
"The battle to acquire mortgage servicing rights from Residential Capital LLC, a subsidiary of Ally Financial, won the bid for Ocwen Financial ($38.81 2.61%), with a little help from Walter Investment ($43.88 3.19%). Sources tell HousingWire the two firms submitted a joint, winning bid last night."
Corona, California hard money loan closed by The Norris Group private lending. Real estate investor received loan for $245,000 on a 5 bedroom, 4.5 bathroom home appraised for $393,000.
Bruce Norris of The Norris Group will be at the OC Investors Club in Tustin on Friday, October 26, 2012.
Bruce Norris of The Norris Group will be at the Cutting-Edge Financial Tactics Brunch at the Mission Inn in Riverside on Saturday, October 27, 2012.
Bruce Norris of The Norris Group will be at the OCRE Forum at the Chinese Cultural Center in Riverside on Wednesday, November 7, 2012.
Looking Back:
Changes were being made to the refinancing program to help more homeowners who were underwater.  Campbell/Inside Mortgage Finance reported the time it took to approve a mortgage would take up to 60 days as opposed to 30 originally.  Realty Times reported an increase in builder confidence in October 2011.  In select states, foreclosed homes that were currently owned by HUD could be purchased at only a $100 down payment.
For more information about The Norris Group's California hard money loans or our California Trust Deed investments, visit the website or call our office at 951-780-5856 for more information. For upcoming California real estate investor training and events, visit The Norris Group website and our California investor calendar. You'll also find our award-winning real estate radio show on KTIE 590am at 6pm on Saturdays or you can listen to over 170 podcasts in our free investor radio archive.
Tags: adjustable-rate mortgages, Ally Financial, Bank of America, bruce norris, Federal Housing Finance Agency, Federal Open Market Committee, home prices, mortgage applications, mortgage bankers association, mortgage rates, National Association of Home Builders, new home sales, Ocwen Financial, RBS Financial Products, Residential Capital, the norris group, Walter Investment, Weekly Mortgage Applications Survey, Wells Fargo Housing Market Index