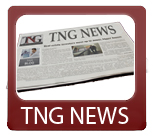 Today's News Synopsis:
Zillow reported home values increased 1.3% last quarter, marking the largest gain in home values since 2006.  Equity sales are also at a four-year high with the decrease in REO inventory.  With the state of the economy, more Americans are waiting until their 80s to retire.

In The News:

Housing Wire- "Great Recession creates 4.8 million renters" (10-23-12)
"The United States added 4.8 million renters in the past six years while losing 1.7 million owner households as the dynamics of the real estate space changed in the wake of the 2008 financial meltdown, according to the Mortgage Bankers Association."
Bloomberg – "Mortgage Lenders See Tighter Credit Under New U.S. Rules" (10-23-12)
"Mortgage bankers and Realtors are warning that it could become even harder for borrowers to qualify for a home loan early next year as the industry faces a barrage of new rules."
DS News- "Housing Takes Charge in 2012: Freddie Mac" (10-23-12)
"The authenticity of this year's recovery may still be in question, but according to Freddie Mac's Economic and Housing Market Outlook for October, the housing sector is showing strength unmatched in previous years."
Realty Times – "New California Law Will Expan Anti-Deficiency Protections" (10-23-12)
"Recently the California legislature took action that will expand anti-deficiency protections for California mortgage borrowers. Another way to put this is to say that the legislation enlarges the class of non-recourse loans in California"
Los Angeles Times- "Los Angeles metro area home prices predicted to keep rising" (10-23-12)
"Home prices in the Los Angeles area are set to rise moderately over the next year, real estate website Zillow.com predicts."
Bloomberg – "DeMarco Shrinks Fannie-Freddie Without Help From Congress" (10-23-12)
"The man with power over more than half of U.S. mortgages lives in a 1961 brick split-level house. There's a basketball hoop in the driveway and a green Subaru Outback in the carport. The homes on Edward J. DeMarco's block are so close that neighbors see into each other's windows."
CNN Money- "More Americans delaying retirement until their 80s" (10-23-12)
"As they struggle to save for retirement, a growing number of middle-class Americans plan to postpone their golden years until they are in their 80′s."
Bloomberg – "U.S. Home Values Jump the Most Since 2006, Zillow Says" (10-23-12)
"U.S. home values jumped 1.3 percent in the third quarter, the biggest gain since 2006, in an uneven recovery across the country, Zillow Inc. (Z) said."
DS News – "As California REO Inventory Depletes, Equity Sales Reach 4-Year Peak " (10-23-12)
"While distressed sales continue to languish in California, equity sales, or non-distressed sales, firmed up and reached a four-year high in September, according to a report from the California Association of Realtors (C.A.R)."
Compton, California hard money loan closed by The Norris Group private lending. Real estate investor received loan for $130,000 on a 3 bedroom, 1 bathroom home appraised for $225,000.
Bruce Norris of The Norris Group will be at the OC Investors Club in Tustin on Friday, October 26, 2012.
Bruce Norris of The Norris Group will be at the Cutting-Edge Financial Tactics Brunch at the Mission Inn in Riverside on Saturday, October 27, 2012.
Bruce Norris of The Norris Group will be at the OCRE Forum at the Chinese Cultural Center in Riverside on Wednesday, November 7, 2012.
For more information about The Norris Group's California hard money loans or our California Trust Deed investments, visit the website or call our office at 951-780-5856 for more information. For upcoming California real estate investor training and events, visit The Norris Group website and our California investor calendar. You'll also find our award-winning real estate radio show on KTIE 590am at 6pm on Saturdays or you can listen to over 170 podcasts in our free investor radio archive.
Tags: bruce norris, California Association of Realtors, Economic and Housing Market Outlook, Edward DeMarco, freddie mac, mortgage bankers association, the norris group, zillow