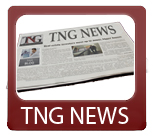 Today's News Synopsis:
September saw in an increase in mortgage delinquencies last month according to a recent report from the Lender Processing Services.  The rate, originally at 7.4%, is now at 7.72%.  The number of bank failures is now at 46 with the closure of three more banks in Tennessee, Minnesota, Arkansas.  In order to help JP Morgan with their mortgage margins and to keep taxpayers safe, Fannie Mae and Ginnie Mae are limiting the number of loans they are purchasing from firms.

In The News:

Bloomberg- "Fannie Mae Limiting Loans Helps JPMorgan Mortgage Profits" (10-21-12)
"Fannie Mae and Ginnie Mae are seeking to protect taxpayers as a flood of new lenders apply to do business with them. That's also helping big banks' profit and blunting Federal Reserve efforts to boost housing."
DS News – "Three Bank Failures Raise 2012 Tally to 46″ (10-22-12)
"The FDIC's deposit insurance fund got a little bit lighter Friday as three more banks fell, the corporation announced."
Mortgage Bankers Association- "Stevens Calls for Federal Housing Policy Coordinator, Greater Transparency from FHFA" (10-22-12)
"David H. Stevens, President & CEO of the Mortgage Bankers Association (MBA) today delivered the following remarks at the association's 99th Annual Convention and Expo in Chicago, IL."
Housing Wire – "Federal housing leaders seek faster return of private capital" (10-22-12)
"The leaders of the nation's federal housing agencies want a faster, not slower, transition to a housing finance system supported by private capital."
Inman – "Survey: Younger generation not fazed by housing crisis" (10-22-12)
"A survey of 18- to 35-year-old Americans shows that the housing downturn hasn't deterred most from aspiring to buy a home, and most feel that the crisis made them more knowledgeable about homeownership. "
DS News- "Home Prices Forecast to Make Slow Progress from Floor Reached in Q1″ (10-22-12)
"Home prices reached a sustainable bottom during the first quarter of this year, according to Barclays' U.S. residential credit strategy team."
Realty Times – "Real Estate Outlook: Builder Confidence Rises" (10-22-12)
"According to the latest National Association of Home Builders/Wells Fargo Housing Market Index (HMI), builder confidence is at the strongest levels since June of 2006. What does this mean for the market?"
Housing Wire – "RealtyTrac: 65% of housing markets worse off than in 2008″ (10-22-12)
"Sixty-five percent of U.S. housing markets studied by RealtyTrac are worse off than they were four years ago, according to the Irvine, Calif.-based real estate research firm."
DS News – "LPS: Delinquency Rate Suddenly Spikes in September" (10-22-12)
"Foreclosure inventory continued to diminish in September, but the delinquency rate saw a sudden month-over-month surge, according to the "first look" mortgage report from Lender Processing Servicers (LPS), which has a loan-level database covering about 70 percent of the market."
Inman – "Fannie and Freddie becoming 'wards of the state'?" (10-22-12)
"The government's failure to overhaul mortgage giants Fannie Mae and Freddie Mac is pushing the U.S. toward nationalization of the mortgage market, and would-be homeowners will be the losers if competition between private companies isn't restored. "
Hemet, California hard money loan closed by The Norris Group private lending. Real estate investor received loan for $75,000 on a 4 bedroom, 4 bathroom home appraised for $126,000.
Bruce Norris of The Norris Group will be at the OC Investors Club in Tustin on Friday, October 26, 2012.
Bruce Norris of The Norris Group will be at the Cutting-Edge Financial Tactics Brunch at the Mission Inn in Riverside on Saturday, October 27, 2012.
Bruce Norris of The Norris Group will be at the OCRE Forum at the Chinese Cultural Center in Riverside on Wednesday, November 7, 2012.
For more information about The Norris Group's California hard money loans or our California Trust Deed investments, visit the website or call our office at 951-780-5856 for more information. For upcoming California real estate investor training and events, visit The Norris Group website and our California investor calendar. You'll also find our award-winning real estate radio show on KTIE 590am at 6pm on Saturdays or you can listen to over 170 podcasts in our free investor radio archive.
Tags: Barclays, bruce norris, builder confidence, Department of Housing and Urban Development, fannie mae, FDIC, foreclosure, freddie mac, Ginnie Mae, JPMorgan, Lender Processing Servicers, National Association of Home Builders, RealtyTrac, the norris group, Wells Fargo Housing Market Index