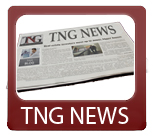 Today's News Synopsis:
Housing starts and permits increased last month to their highest in four years with new home construction now at 872,000 and permits at 894,000.  Bank of America reported their income in the third quarter decreased and was only at $340 million.  RE/MAX reported a decline in housing inventory lead to a decline in sales but improvement in median home prices.

In The News:

NAHB- "Housing Starts, Permits Post Big Gains in September" (10-17-12)
"Nationwide production and permitting of new homes rose sharply in September to their highest levels in more than four years, according to newly released figures from HUD and the U.S. Census Bureau."
Bloomberg – "CMBS Faces Risk of 'Disruptive Shocks' Regulators Told" (10-17-12)
"Commercial mortgage-backed securities have more risk than last year as landlords need to repay maturing debt and vacancies remain elevated, according to an analysis prepared for insurance regulators."
DS News – "Home Affordability Limited to Half of All Major U.S. Cities: Study" (10-17-12)
"With home prices down so far down from their peak and mortgage rates hovering around record lows, many analysts are saying home affordability could hardly be any higher."
Housing Wire – "Bank of America 3Q income falls to modest $340 million" (10-17-12)
"Litigation expenses and debt valuation adjustments cut into Bank of America's ($9.41 -0.0501%) revenue in the third quarter, pushing the financial firm to a modest profit of $340 million. "
Los Angeles Times – "California foreclosure starts fall to 2007 level" (10-17-12)
"The number of Californians entering foreclosure dropped in the third quarter to its lowest level since early 2007."
DS News- "Inventory Reduces Sales in September, but Helps Prices: RE/MAX " (10-17-12)
"The median sales price for homes sold in September continued to move higher yearly and monthly while sales were stalled from the previous month, according to a housing report from RE/MAX, which tracks MLS data in 52 metropolitan areas."
Inman- "Realtors pushing for pre-emptive bans on transfer taxes" (10-17-12)
"Having backed successful campaigns in at least four other states, Realtors are shelling out nearly $6 million in the hopes of banning real estate transfer taxes in Oregon through passage of a constitutional amendment that's been panned as a "carve-out" for a single industry by another business association that opposes it."
Realty Times – "Consumer Sentiment Improves on Job Reports and Low Mortgage Rates " (10-17-12)
"Surprising everyone this week, the preliminary October reading for the Thomson Reuters/University of Michigan Consumer Sentiment Index rose to 83.1 which was an increase from 78.3 for the month of September."
Anaheim, California hard money loan closed by The Norris Group private lending. Real estate investor received loan for $310,000 on a 4 bedroom, 3 bathroom home appraised for $485,000.
Bruce Norris of The Norris Group will be at the Apartment Owners Association in Los Angeles today, October 17, 2012.
The Norris Group is holding its fifth annual I Survived Real Estate 2012 in Yorba Linda on Friday, October 19, 2012.
Bruce Norris of The Norris Group will be at the OC Investors Club in Tustin on Friday, October 26, 2012.
Looking Back:
A final ruling was approved on this by the Federal Reserve Board that would require banks to submit resolution forms explaining how they would handle specific situations in stressful times.  There were 80 failed banks with the recent seizure of four more institutions.  The Wall Street Journal reported a new problem had arisen for the housing market: less attractive inventory.
For more information about The Norris Group's California hard money loans or our California Trust Deed investments, visit the website or call our office at 951-780-5856 for more information. For upcoming California real estate investor training and events, visit The Norris Group website and our California investor calendar. You'll also find our award-winning real estate radio show on KTIE 590am at 6pm on Saturdays or you can listen to over 170 podcasts in our free investor radio archive.
Tags: Bank of America, bruce norris, Census Bureau, commercial mortgage backed securities, consumer sentiment, foreclosure, home affordability, HUD, MLS data, ReMax, the norris group